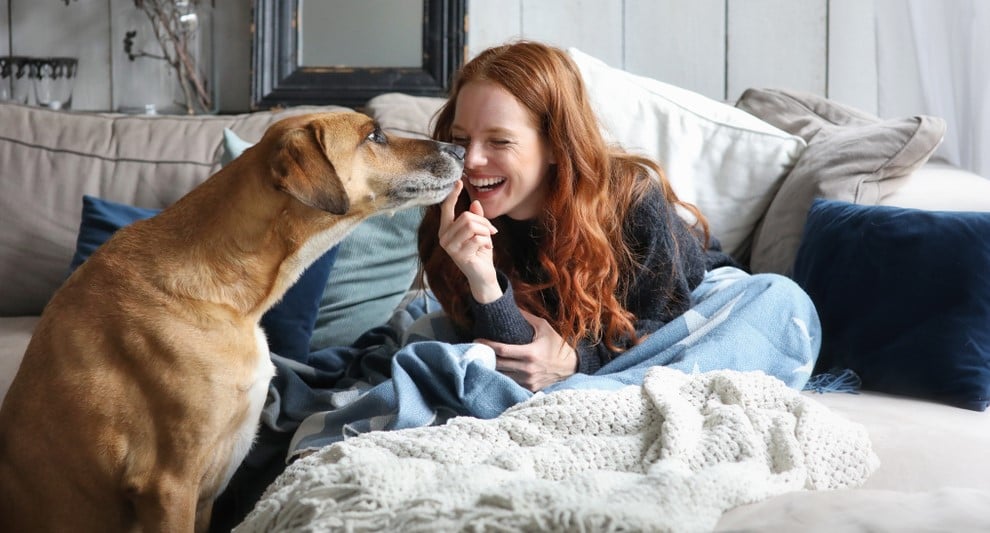 Dogs get sweeter with age. They are always there to give us love when we need it. Here are 10 ways to make sure they feel our love in return!
1. Take Short, Frequent Walks (Or Rides)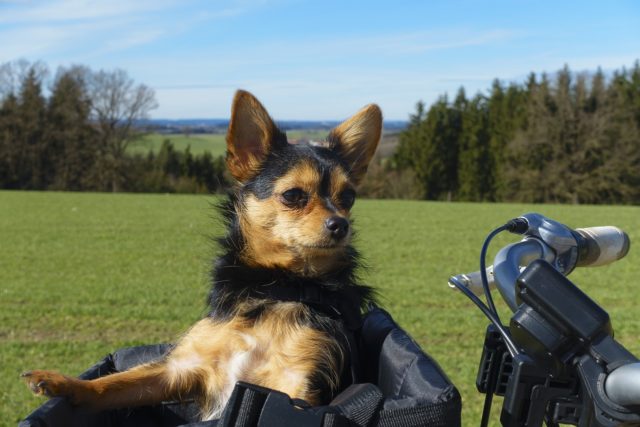 Senior dogs can still do all the things they love. They just have to do them a little differently. Sprinting through the park may be out of the question, but they can enjoy short, leisurely walks.
Try mixing up your route and visiting new places. Your pooch will love taking in all the new sights, sounds, and especially smells!
Even if your old buddy has trouble getting around, the great outdoors can still be a source of fun and excitement. Pull him in a wagon, cruise the back roads with the windows down, or purchase a canine safety seat for your bike or scooter.
2. Allow Them to Smell New Smells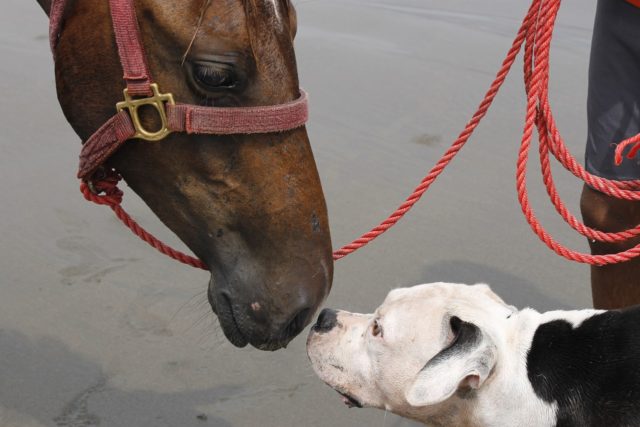 Dogs have a sense of smell 40 times more powerful than our own. While their sniffers may weaken with age, senior dogs still love to "experience the world through their nose." Keep this is mind when you take your walks.
Instead of tugging him along, allow your dog to lead the way. When he spends forever sniffing a particular spot, keep in mind that each splash of urine carries a wealth of information your dog finds fascinating.
Allow him to sniff the breeze and meander at his own pace. Your senior will be so grateful you did.
3. High Quality Food And Treats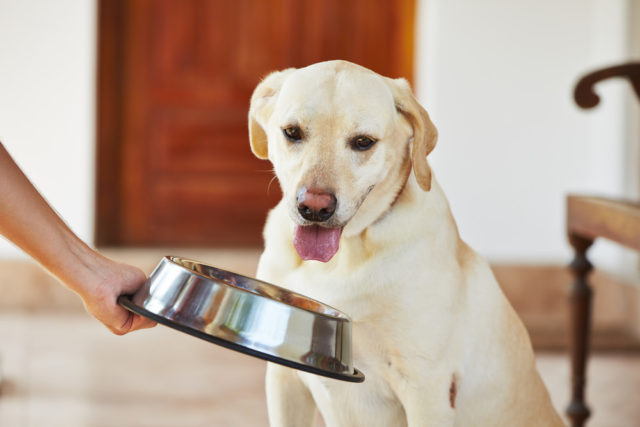 Healthy food can be delicious, especially when you're a meat-and-veggie-loving dog!
Seniors need balanced nutrition and plenty of moisture to keep their organs healthy. Instead of the same old dry kibble, consider switching to a fresh, homemade diet. In addition to vitamins and nutrients, healthy homemade food provides extra water to help flush the kidneys with each meal.
When it comes to treats, choose a high-quality product with the fewest possible ingredients and no added preservatives, dyes or fillers. Or make your own!
4. Offer 4-in-1 Digestive Support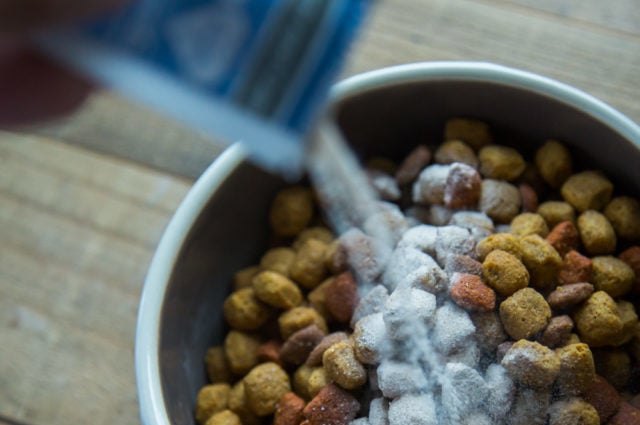 High-quality food can only go so far. Every now and then the bacteria in the digestive tract are knocked out of balance by illness, anxiety, poor appetite, or pharmaceuticals.
Help re-balance your senior dog's intestinal flora by adding this tasty powder to their food. Pronine™ Flora contains probiotics, prebiotics, digestive enzymes, and digestive herbs. It promotes overall gut health and helps set your older dog's sensitive digestive system back in balance. Best of all, it tastes like chicken liver so your pooch will eat it up!
5. Keep Their Mind Sharp With A Cognitive Toy
Senior dogs still love to play, and cognitive toys like the treat dispensing Better Ball help exercise their minds as well as their bodies. (tip: here's some more cool toys, and each one you buy provides a toy for a shelter dog!)
6. Clean Their Teeth With Dental Treats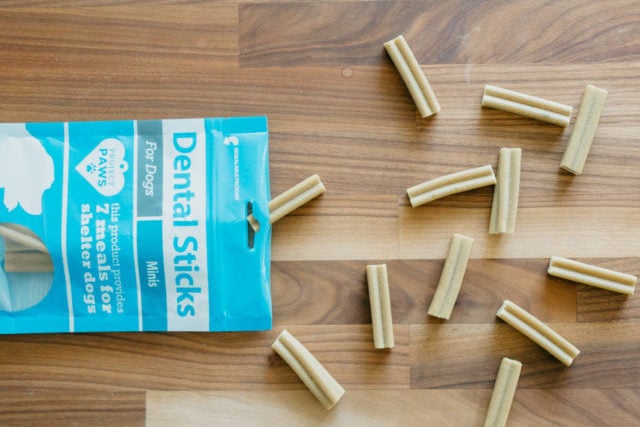 By the time a dog is a senior, they have likely built up some level of tartar and plaque, which can cause of host of health issues. While there's no substitute for brushing and cleanings with your vet, dental chews can make a difference when given regularly. Plus, they're a tasty treat your dog will love.
7. Give Your Senior Dog A Massage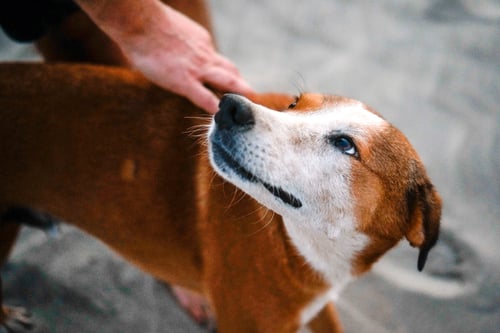 Canine massage may be the ultimate way to spoil your senior pooch. Not only does it feel great, according to Katie Mehrtens, owner of The Right Spot Pet Massage, it is also great for their health.
"Making massage a part of a regular routine will enrich your relationship with your dog – it is a bonding experience and wonderful form of communication. Massage is a valuable tool to help you, the parent, detect changes in your dog's physical and/or emotional state earlier before something could develop into a bigger problem. Another benefit is that massage is a wonderful preventative tool as your pet ages. Not so surprising is that massage helps with anxiety. As the physical body relaxes, so does the nervous system."
8. Give Them A Joint Supplement Disguised as a Treat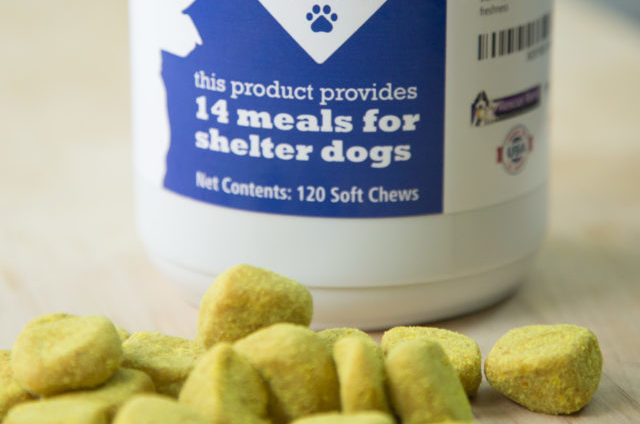 One in four American dogs has achy, inflamed joints, and the stats are even worse for seniors. Tried-and-true supplements such as Glucosamine, Chondroitin, and MSM help improve flexibility, reduce inflammation and strengthen cartilage and joints.
These natural bacon flavored chews offer all of the above and more. Your senior dog will love them!
9. Sooth Anxiety, Achy Joints, Itching And More With CBD Oil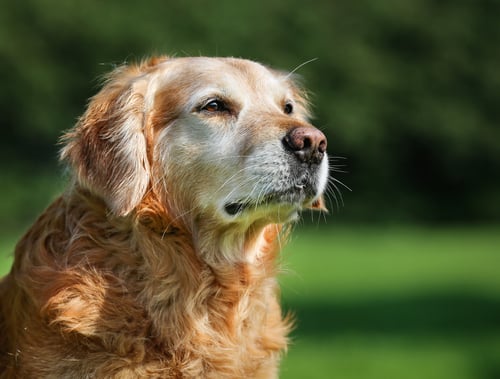 CBD oil from hemp is a medicinal herb many senior dog owners swear by. In fact, it is one of the most talked about topics in our 70,000 member senior dog community on Facebook.
Some of the many benefits include better brain health, anxiety relief, appetite stimulation in times of illness or stress, and reduction of inflammation throughout the body. CBD's powerful anti-inflammatory properties can be especially beneficial for seniors suffering from joint pain.
Learn more about what CBD can do for your senior dog.
For a limited time you can save 30% on a Cannanine CBD starter pack. It comes with a one ounce bottle of 250 mg CBD oil, a bag of Riley's Organic Treats, and a reusable tote bag.
10. Give Them Lots Of Quality Time With YOU!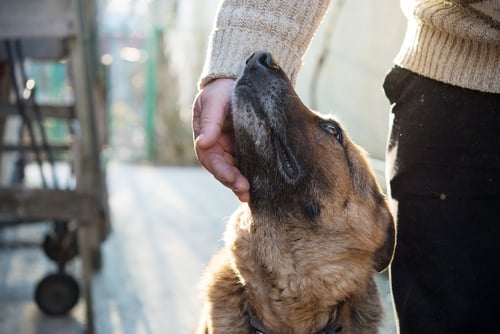 The one thing your senior dog wants more than anything else is to be by your side. Remember that your time together will be short, and take advantage of every moment. Whether you choose one of the activities on this list, or simply snuggle on the couch, it will mean the world to your pooch.