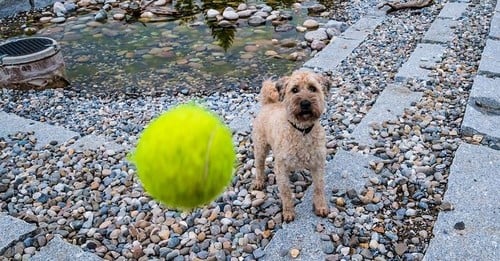 7 Things You Must Know Before Giving Your Dog CBD For Joint Health
Dog parents use CBD to treat a variety of ailments including anxiety, seizures, and allergies. However, painful, inflamed joints seem to be the most common concern. This is no surprise considering 20% of dogs deal with degenerative joint disease at some point in their lives.
No one wants to see their beloved pet struggle with pain and mobility issues. Could CBD for joint health be the answer? Consider these 7 facts.
1. "CBD Oil From Hemp" And "Hemp Oil" Are Not The Same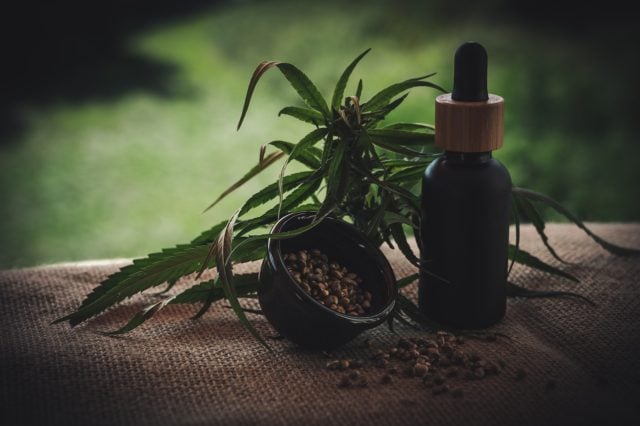 Some companies produce "hemp oil"  or "hemp seed oil," at a bargain price compared to "CBD from Hemp." If you cannot verify the amount of CBD in a hemp product, DO NOT buy it. Hemp can vary wildly in the amount of CBD it contains.
The best way to ensure you are getting a high-quality, therapeutic CBD product is to choose one with a certificate of analysis (COA) from an impartial, third-party laboratory. Not only does third-party testing verify the strength and quality of the CBD, it also reports any trace of THC, heavy metals, bacteria, or mold found in the product.
That's why Cannanine™ Organic Full Spectrum CBD Oil from Hemp employs ProVerde Laboratories to verify the safety and efficacy of every batch of their products.
2. CBD Is Safer Than Traditional Pain Medications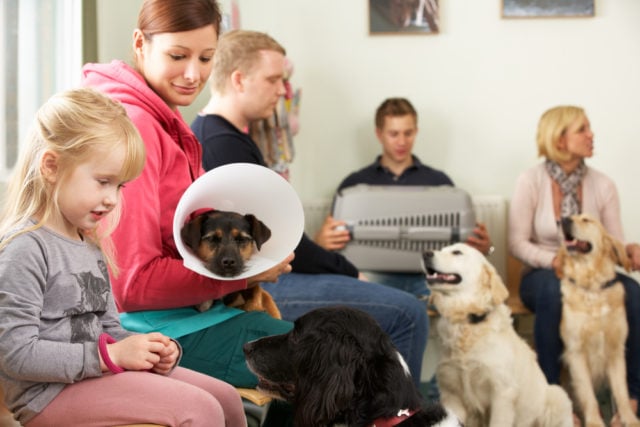 Dogs suffering from chronic joint pain are often prescribed non-steroidal anti-inflammatory drugs (NSAIDS). Others are given corticosteroids or even opioids. While these drugs are highly effective, they all come with dangerous long-term side effects. These range from minor issues like weight gain to serious concerns like diabetes and organ failure.
CBD oil is a much safer alternative. Research shows it has powerful anti-inflammatory properties that target painful joints, and rarely cause side effects. Those that do occur are mild, with sleepiness and increased appetite among the most common. Learn more about how CBD works within the body and its potential side effects here.
3. Results Will Vary Based On Your Individual Dog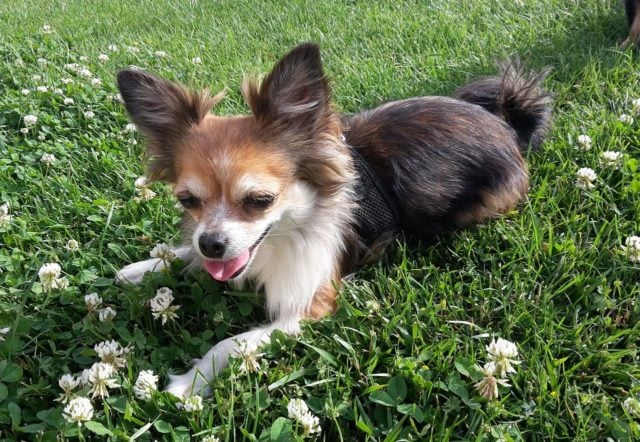 No two dogs respond to CBD in the exact same way. For some, the effects are obvious within the hour while others may take days or even weeks to show improvement.
Whether you give CBD oil directly by mouth or hide it in food can also affect its absorption time. CBD dosing is not an exact science, so it is important to be patient until you find your dog's ideal routine.
See what real Cannanine users have to say about how long it takes to help their dogs and its therapeutic effects.
4. CBD Cannot Replace Proper Diet And Exercise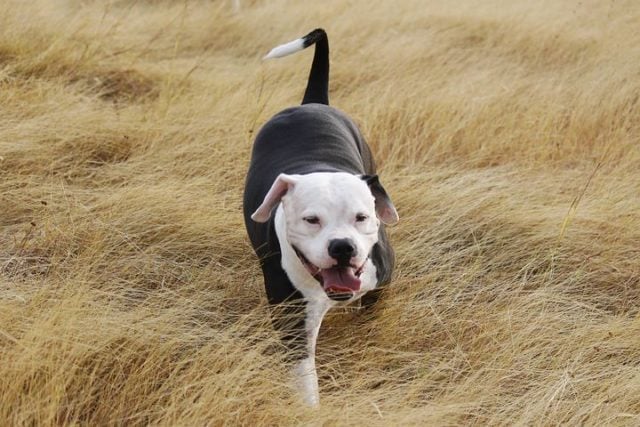 If your dog is overweight and overfed, no amount of CBD or even pharmaceutical drugs will mask the root problem. Make sure your pup gets appropriate exercise daily and consult your veterinarian to ensure you are not overfeeding them.
5. Even Trace Amounts Of THC Can Be Dangerous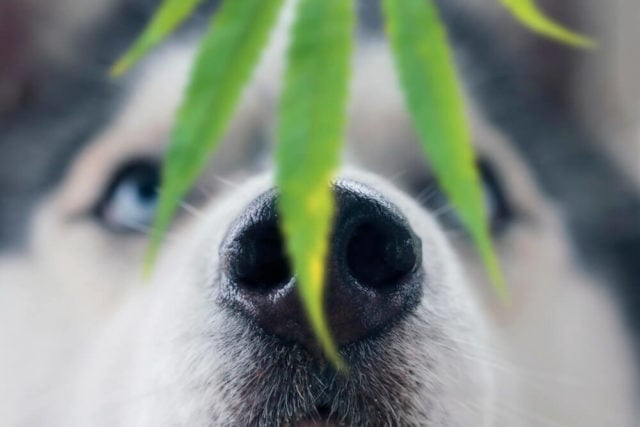 THC is the compound that causes the euphoric "high" in marijuana. CBD products for pets may legally contain up to 0.3% THC, but companies like Cannanine believe that the only safe THC is no THC!
Their Organic Full Spectrum CBD Oil from Hemp is guaranteed THC-free. View the most recent Certificates of Analysis from ProVerde Laboratories here.
6. Choosing CBD Made From Organic Hemp Is Important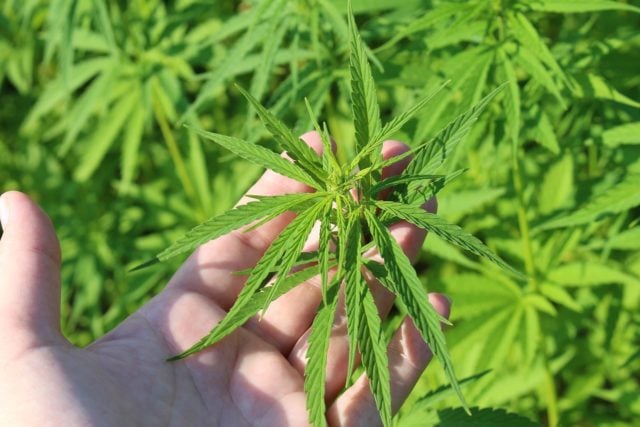 Hemp is considered organic when it is grown without the use of "most conventional pesticides; fertilizers made with synthetic ingredients or sewage sludge; bioengineering; or ionizing radiation."
Buying organic matters more for certain kinds of plants. Because hemp has the unique ability to pull toxins from the soil, choosing an organic product is absolutely crucial. Cannanine is made in the USA from organically-grown Colorado hemp while many inferior products are made in foreign factories with far lower production standards.
7. Real Dog Parents Recommend Cannanine CBD Oil For Joint Pain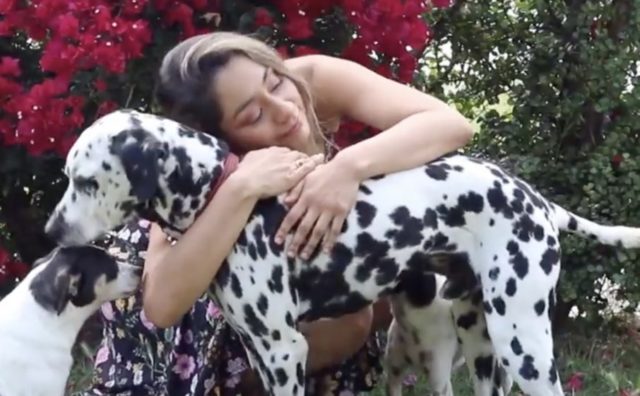 Not only is Cannanine organic, made in the USA, THC-free, and laboratory-tested for quality and safety, every purchase helps provide food to shelter dogs across the United States!
If you are still on the fence about trying CBD, check out what these real Cannanine customers had to say about how it helped their dogs.
"Tommy is back to normal […] He doesn't limp anymore! He's very happy, and I'm so thankful that I found CBD for him." – Xio Arleen

It's been two weeks for our 13 year old pug and his hips are shot. His energy is back now, not jumping from pain when I pet him and is happy again. If I hadn't tried this CBD oil I wouldn't have believed it. Been a God send for my ole guy. I highly recommend it. Beats giving him pain meds which takes his spirit away. – Susan Johnson-Smith

I purchased Cannanine CBD oil for my two Bull Terriers for two different reasons. One is 8.5 yrs old and has arthritis. After a couple doses 1 per day there was an amazing improvement. She is up and playing and running around with my 2.5 yr. old…it has brought back her quality of life. – Ann Fyfe

The best thing I have ever done for my 200 pound Old English Mastiff was CBD oil she is 7 and we rescued her at 3 yrs old she was kept in a crate for 22 hours a day so she has terrible arthritis… so I medicate her 2 times a week and she runs and plays with my 2 puppers!! – Janell Michelle Cody

If you have senior dogs, they need CBD oil. My elderly dachshunds are more comfortable and happy! – Dennis Rhodes

THANK YOU! This HONESTLY helps my senior dog with his arthritis! I will continue to reorder. – Lisa Gilroy

No THC, helps homeless animals, helps my two elderly dogs move. Winner! – Penny Cox