Best CBD Oil For Dogs With Cancer
Is your dog suffering from cancer? Whether your loyal companion is potentially developing symptoms, or has been fighting for years, CBD oil can offer some relief. Some dog breeds are at a much higher risk for cancer that could develop sooner rather than later.
For these dogs, starting an early CBD oil regimen can help them enjoy more pain-free, active days.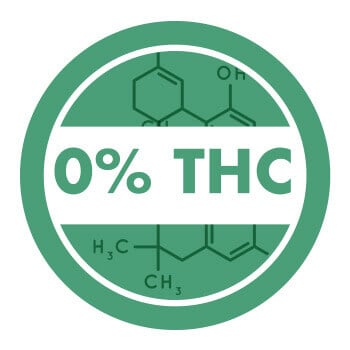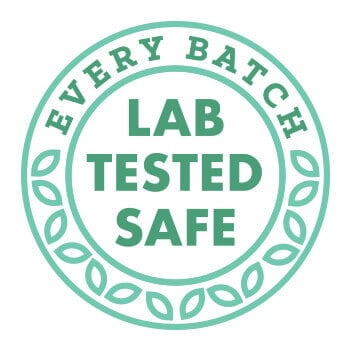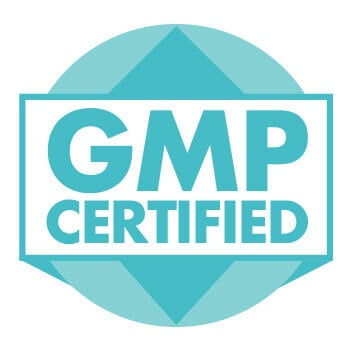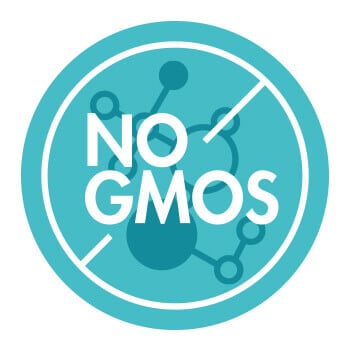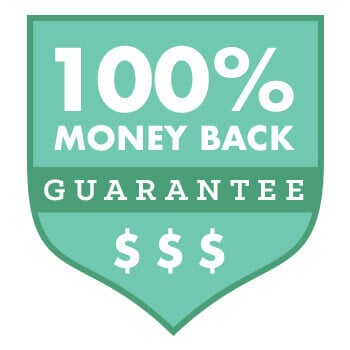 CBD Oil For Dogs With Cancer
Cannanine™ CBD oil for dogs with cancer can help your furry friend reduce the pain they may be experiencing due to cancer symptoms or treatments. Our hemp oil is specifically formulated to help improve mobility, reduce pain, and reduce inflammation.
We work with the top labs in the world to make Cannanine the safest and most effective CBD oil for dogs with cancer on the market. Cannanine has given over 50,000 pets relief – plus, every purchase funds meals for shelter dogs in need.

Keeping my 15 year old dog walking like a champ!! I don't think she would be around without it. So glad I gave this a try.
Everett
Popular Articles On CBD For Dogs
Made In USA

Proven Pure Veteran Owned 100% Money Back Guarantee
All CBD Product Categories
What Is CBD Oil And How Does It Help With A Dogs' Cancer?
CBD oil can help dogs with cancer by alleviating symptoms such as inflammation, nausea, and anxiety. If dogs are undergoing cancer treatment, CBD oil can also help stimulate appetite for dogs who refuse to eat. Because CBD oil has a calming and sedative effect, it can also help dogs with cancer by allowing them to rest more and sleep peacefully without waking from potential pain.
CBD Oil For Dogs With Cancer: How It Works
CBD Oil is also known as cannabidiol. It's a cannabis-derived liquid that can offer benefits for dogs with cancer. Dogs battling cancer usually face side effects that can reduce their quality of life. As a pet owner, your number one goal should be to give your dog quality of life. When we find out our beloved four-legged friend has cancer, most of us want to find a way to help them. CBD Oil can provide relief for dogs that have cancer.
CBD Oil can interact with the endocannabinoid system (ECS), but scientists are still trying to fully grasp how it interacts and what the pros and cons are. The ECS system is an internal network that breaks down cannabis compounds. It's comparable to the immune system or lymphatic system.
Does CBD Oil Treat Cancer In Dogs?
While CBD has not been proven to treat cancer in dogs, it can help alleviate some of the harsh side effects that can result from cancer and treatment. CBD Oil cannot stop cancerous cells from growing as it's not a cancer treatment. Cancer may be treated with chemotherapy, radiation, surgical removal, or amputations. Whether you decide to treat your dog's cancer or not, the battle ahead may cause discomfort for your dog. CBD Oil can help keep your dog comfortable by supporting pain and minimizing discomfort. Before administering CBD Oil to your animal on a regular basis you should consult your veterinarian.
What Does CBD Oil For Dogs With Cancer Do?
While research and studies are still being performed to provide evidence as to what CBD really does for dogs, veterinarians and pet owners have testimonials that it can help dogs with cancer. As we mentioned earlier, it's not a treatment for cancer but rather a supplement that can ease your dog's pain. Some may say that it can slow cancer growth, but we need more research to prove this.
Does CBD Oil Help A Dog's Cancer Pain?
CBD can help with pain management. If your dog is suffering from cancer, you should ask your veterinarian if CBD can help alleviate some of the side effects. Similar to humans that use medical marijuana for treatment, CBD oil for pets can be used similarly. Cancer itself and treatment can each have its own set of side effects. Symptoms are usually unique to your dog, thus reinforcing the importance of monitoring your dog's behavior. Whether your dog has been diagnosed with cancer or not, their behavior may indicate that something is wrong. The earlier you can diagnose cancer, the better.
Types of Cancer in Dogs
Sadly, 1 in 4 dogs will be diagnosed with cancer according to the Veterinary Cancer Society. Cancer is also the leading cause of death in dogs over the age of 10 according to the Veterinary Cancer Society. While certain cancers may be treatable, treatment may cause harsh side effects. Ongoing research is being performed on how veterinarians can better prevent, treat, and cure cancer for dogs. Some of the most common types of cancer in dogs include. . .
Lymphoma: The most common type of cancer accounting for up to 24% of all new canine cancers. While scientists do not know what causes lymphoma in dogs, they are hopeful that research will eventually reveal genetic and chromosomal predispositions. In some cases, dogs may be exposed to cancer-causing environmental factors.
Osteosarcoma: A common primary bone tumor that accounts for 85% of all skeletal tumors. Osteosarcomas can be extremely aggressive. Osteosarcomas are usually caused by a mix of risk factors. Some factors may be environmental and some may be genetic or hereditary. Large dogs may be more prone to osteosarcomas.
Mast cell tumors: Mast cell tumors are skin tumors in dogs that consist of mast cells. In most cases, mast cell tumors appear on the nodules or masses in the skin. However, they may also affect the spleen, liver, bone marrow, and other areas of the body. Any dog can get mast cell tumors. Similar to most cancers, there's usually no single cause but rather a mix of risk factors.
Oral melanomas: Typically found on the skin, inside the mouth, and on the toenails of dogs. Similar to other types of cancer, there is usually no direct cause. However, some breeds may be more prone to developing oral melanomas. Oral melanomas may look small from the outside but in reality, they can be deep, invading the underlying bone. Signs of oral melanomas may include bad breath, drooling, panting, loss of teeth, lack of appetite, facial swelling, an unwanted touch of the head or mouth area, and so forth.
Hemangiosarcoma: Derived from the cells lining blood, hemangiosarcomas are malignant tumors. Typically, these tumors develop in the liver, skin, heart, or spleen of dogs. In most cases, hemangiosarcoma is treated with surgery and injectable chemotherapy.
Transitional cell carcinoma: In dogs, this is usually a tumor of the urinary system. More commonly transitional cell carcinoma is found in small breed dogs. Signs may include blood in the urine, inability to urinate, or urinating a small amount frequently.
Can CBD Oil Shrink Tumors In Dogs?
CBD Oil has not been proven to shrink tumors in dogs. If your dog has any kind of tumor, CBD Oil may provide pain relief and reduce stress and anxiety. Before administering CBD Oil to your dog on a regular basis you should consult your veterinarian.
How Much CBD Oil To Give Dogs With Cancer?
Dosage recommendations can vary based on the brand of CBD Oil you are using. A major factor that can vary dosages is the concentration of CBD in the oil. Dosages can also vary depending on the condition you are treating. Your dog's weight should also be considered when determining the appropriate dosage. If your dog has underlying health conditions this should also be considered. While you can refer to packaging for recommended dosages you may want to consult your veterinarian to confirm an appropriate dosage.
What Is The Survival Rate Of Dogs With Mast Cell Tumors?
The median survival is 50% of dogs with mast cell tumors live about 6 months with surgery alone. If chemotherapy follows surgery, median survival increases to 12 months. However, survival rates can vary, and sometimes the amount of borrowed time you get is all about luck. As a pet owner, it's your responsibility to treat your animal appropriately while prioritizing their well-being. In some cases, you may be able to extend your pet's life with treatment but you may also cause them to suffer by choosing treatment. Saying goodbye to your best friend is never easy, but always keep the well-being of your pet close to your heart when making tough decisions. While CBD and other products can offer relief, they cannot cure cancer.
Do Veterinarians Recommend CBD For Cancer In Dogs?
Opinions can vary but some veterinarians do recommend CBD for cancer in dogs. They should validate that CBD cannot cure cancer but it may help with pain management and other symptoms. If your dog has cancer you may want to get a few opinions from veterinarians or oncologists and choose the treatment recommendation you see most fit. In some cases, time may not allow for this so you may have to have trust in your veterinarian.
CBD Oil For Dogs With Cancer Reviews
Before giving your pet CBD Oil you will want to find a trusted brand. Cannanine specializes in CBD Oil and products specifically for dogs. Cannanine products contain 0% THC and are made from Organic, Non-GMO, and human-grade ingredients. Our products are legal in all 50 states and tested to be found free of heavy metals, harmful bacteria, yeast, mold, and other toxins. Cannanine is so confident that you'll love our products that we offer a risk-free money-back guarantee. For Cannanine reviews and testimonials, check out our most popular product – our 250mg Broad Spectrum CBD Hemp Oil For Dogs And Cats.
Sources:
innovetpet.com/blogs/cancers-tumors/dogs-cancer-cbd-oil
thewildest.com/dog-health/cbd-oil-dogs-cancer-possible-benefits-and-more
vetcancersociety.org/pet-owners/faqs/
akc.org/expert-advice/health/lymphoma-in-dogs-symptoms-diagnosis-and-treatment/
vcahospitals.com/know-your-pet/osteosarcoma-in-dogs
vcahospitals.com/know-your-pet/mast-cell-tumors-in-dogs
bluepearlvet.com/medical-articles-for-pet-owners/hemangiosarcoma-in-dogs/
vcahospitals.com/know-your-pet/oral-tumors-in-dogs-melanoma
bluepearlvet.com/medical-articles-for-pet-owners/transitional-cell-carcinoma-in-dogs/
caninejournal.com/cbd-dosage-for-dogs/
livs.org/canine-mast-cell-tumor/
These statements have not been evaluated by the Food and Drug Administration. This product is not intended to diagnose, treat, cure, or prevent any disease. The information on this website is not intended to replace a one-on-one relationship with a qualified healthcare professional.