Best CBD Oil For Dogs With Hip Dysplasia
Is your dog suffering from hip dysplasia? Some dog breeds are at a much higher risk for painful joint conditions like hip dysplasia, arthritis and elbow dysplasia. These dog breeds may even begin to feel symptoms as early as 1 year old when reaching full skeletal growth.
For these dogs, starting an early CBD oil regimen can help them enjoy more pain-free, active days.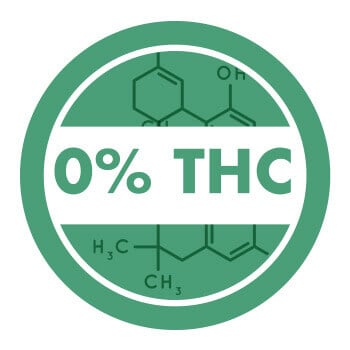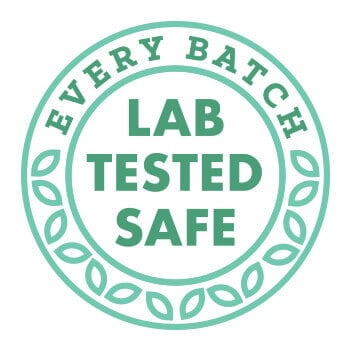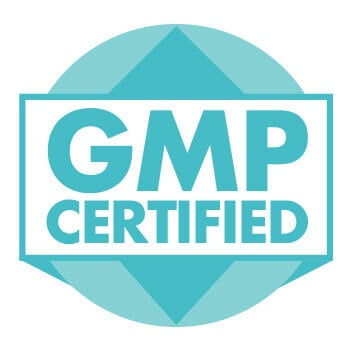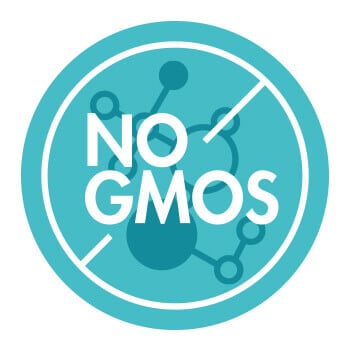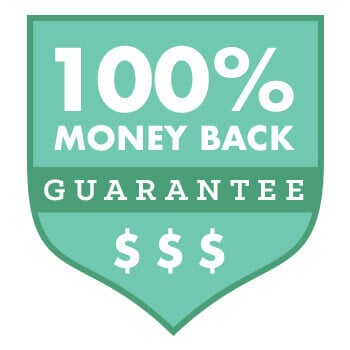 CBD Oil For Dogs With Hip Dysplasia
Cannanine™ oil can help your furry friend reduce the pain they may be experiencing due to hip dysplasia. Our hemp oil is specifically formulated to help improve mobility, reduce pain, and reduce inflammation.
We work with the top labs in the world to make Cannanine the safest and most effective CBD oil for dogs with hip dysplasia on the market. Cannanine has given over 50,000 pets relief – plus, every purchase funds meals for shelter dogs in need.

Keeping my 15 year old dog walking like a champ!! I don't think she would be around without it. So glad I gave this a try.
Everett
Popular Articles On CBD For Dogs
Made In USA Veteran Owned 100% Money Back Guarantee
All CBD Product Categories
Hip Dysplasia In Dogs: Does CBD Oil Help Dogs With Hip Dysplasia?
Dogs love to run, jump, and play. That's what makes a diagnosis of hip dysplasia so distressing. With modern advancements in surgical, medicinal, and holistic treatments, hip dysplasia in dogs does not have to be a life-altering condition. In fact, the natural anti-inflammatory and pain-reducing properties of CBD oil combined with healthy lifestyle choices can help many dogs live normal, happy lives.
What Is Hip Dysplasia?
The word dysplasia comes from the Greek words for "bad" and "formation." Hip Dysplasia loosely translates as "bad hip formation," which is a simple, but accurate description.
The hip is a ball-and-socket joint with the head of the femur serving as the "ball," and a groove on the pelvis known as the acetabulum serving as the "socket." When the femoral head does not fit snugly into the acetabulum, the joint partially dislocates, causing painful wear-and-tear.
The bones grind together, the cartilage becomes worn, and over time the muscles experience undue strain. In severe cases, hip dysplasia can cause lameness, arthritis, and decreased mobility, making it almost impossible for dogs to do the things they love. Some dogs even lose full function of the joint.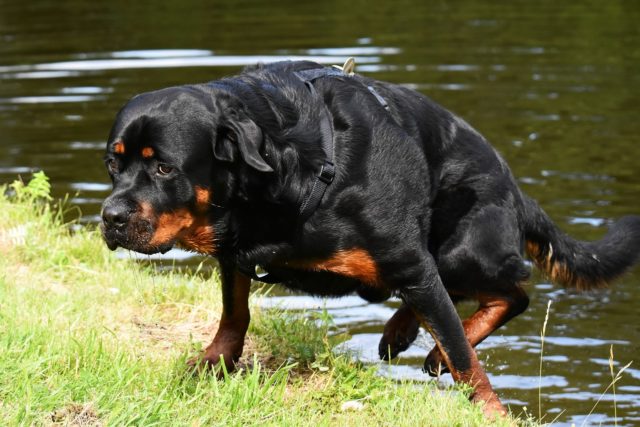 What Causes Hip Dysplasia In Dogs?
Canine hip dysplasia is a genetic disorder primarily influenced by breed. However, the development and severity of the condition may also be affected by other factors such as:
Poor Diet
Rapid Skeletal Growth
Lack of Exercise
Obesity
Cartilage Damage
Traumatic Fracture of the Hip
While not all dogs with the gene for hip dysplasia develop the condition, it is important to understand your dog's individual risks and do everything possible to prevent the painful symptoms.
Is Your Dog At Risk?
Hip dysplasia is more common in dwarf, large, and giant purebred dogs, although mixed breeds are certainly not immune. According to the Orthopedic Foundation for Animals (OFA), Bulldogs and Pugs have the highest rates of hip dysplasia at 72.6% and 64.3% respectively.
Other commonly affected breeds include:
French Bulldogs
Rottweilers
Labrador Retrievers
Golden Retrievers
Saint Bernards
German Shepherds
Great Danes

Neopolitan Mastiffs

American Staffordshire Terriers

Otterhounds

Bloodhounds

Basset Hounds

Newfoundlands

Catahoula Hounds

Chesapeake Bay Retrievers

Norwegian Elkhounds

Chow Chows

Old English Sheepdogs
Depending on the severity of the condition, even young puppies may show telltale signs. Other dogs do not develop symptoms until later in life when joint inflammation and arthritis cause additional strain on the hips.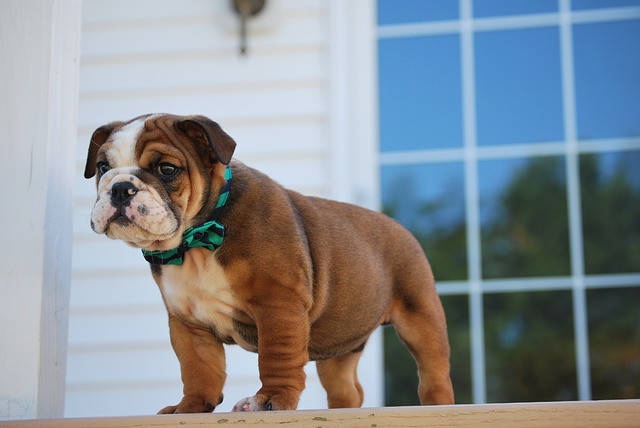 Signs Of Hip Dysplasia In Dogs
The signs of hip dysplasia vary from dog to dog and depend on several factors such as age, weight, and the severity of the condition.
The OFA classifies hips into seven different categories: Excellent, Good, Fair, Borderline, Mild, Moderate, and Severe. The last three categories describe the different levels of dysplasia.
Dogs with moderate to severe hip dysplasia will likely have at least some of the following clinical signs:
Weakness or lameness in the hind end
Limping or favoring one rear leg over another
Reduced energy levels
Lack of interest in play or exercise
Stiff or swaying gait
"Bunny hopping" when running
Trouble running,  jumping or climbing stairs
Difficulty getting up from a sitting or lying position
Loss of muscle mass in the thigh

Pain in the hip area when touched

"Clicking" sound in the hip(s) when walking
Remember, dogs are very stoic, and often hide the symptoms of pain.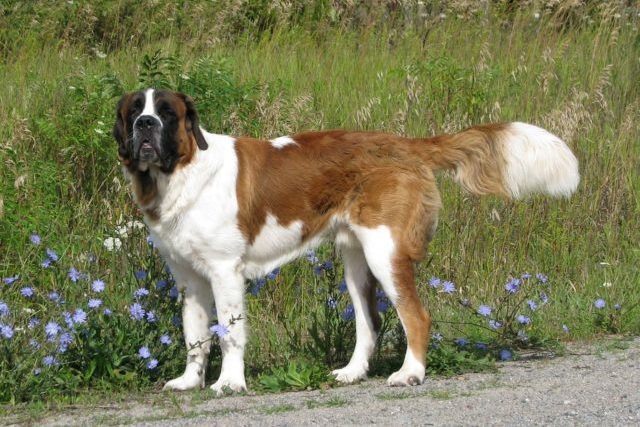 Diagnosing Hip Dysplasia
If your dog is at risk for hip dysplasia or you notice any of the above signs, see your veterinarian right away. The earlier hip dysplasia is caught, the sooner you can seek treatment and slow down the progression of the disease.
In order to properly diagnose hip dysplasia and determine whether it is mild, moderate, or severe, your veterinarian will perform a thorough physical exam. He or she will manipulate the rear limbs through their normal range of motion, feeling for resistance or bone-on-bone grinding.
They will also have your dog walk and possibly run so they can observe signs of pain as well as abnormal gait or "clicking" sounds in the joints.
Finally, your vet will order a series of pelvic radiographs (x-rays). These will reveal malformations of the femoral head or the groove in which it sits (the acetabulum). They will also show whether the two parts of the joint fit together snugly or if they are becoming displaced or arthritic.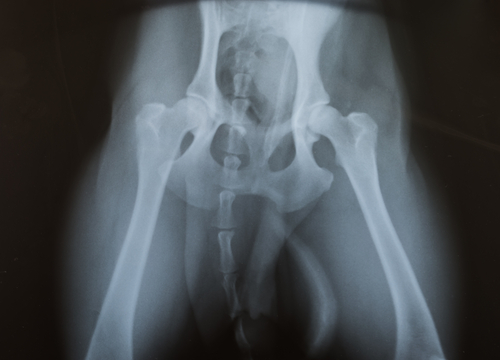 Treating Dogs With Hip Dysplasia
Depending on the severity of your dog's hip dysplasia, treatment could be as simple as a new diet and exercise regimen or as complex as major surgery.
Since all cases are different, your vet may recommend non-surgical treatment options such as weight loss, low-impact exercise, or diet change. However, in more severe cases, surgical intervention may be necessary.
Surgical Options:
Double or Triple Pelvic Osteotemy (DPO/TPO)
These procedures are typically performed on large breed puppies that receive an early diagnosis of hip dysplasia. They involve making a certain number of cuts to the pelvis, allowing the socket portion of the joint (acetabulum) to be rotated over the femoral head. This improves the way the ball-and-socket joint functions and helps prevent or reduce the risk of osteoarthritis.
Femoral Head Ostectomy (FHO)
In this procedure, the head and neck of the femur are cut away leaving just an empty socket. While this may sound extreme, removing the malformed or damaged portion of the joint can actually reduce pain and inflammation as well as restore mobility.
Over time, scar tissue forms, cushioning the joint and essentially creating a new, "false" joint that functions well without pain.
Total Hip Replacement
A total hip replacement involves removing and replacing the entire joint with an implant. While it is the most extreme procedure, it also offers the best long-term prognosis. After a total hip replacement, the dog will essentially have a normal, fully-functioning joint.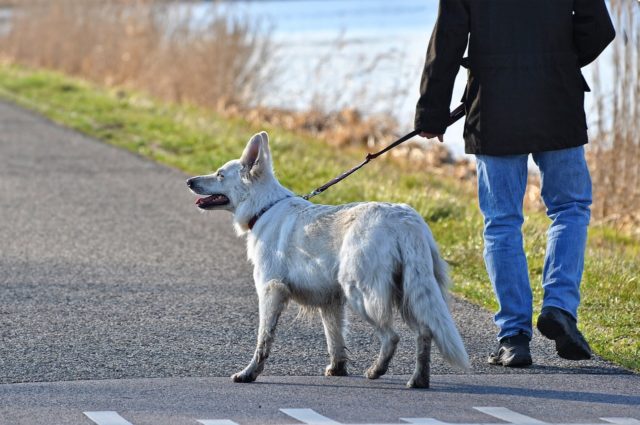 Managing Your Dog's Hip Dysplasia
Since the major cause of hip dysplasia in dogs is genetics, most cases cannot be prevented. However, there are several things you can do to help keep the condition from worsening.
Weight Management
Excess weight puts undue stress on the joints and can rapidly accelerate the progression of hip dysplasia. Feeding a balanced diet and providing low-stress exercise such as swimming can help your dog maintain strong joints and a healthy weight.
Proper Diet
In addition to weight maintenance, it is extremely important for at-risk puppies to eat an appropriate diet. If large breed pups grow too quickly, it can affect their skeletal health and lead to dysplasia. Ask your veterinarian to recommend a diet specifically formulated for large breed puppies.
According to a study of puppies at high-risk for hip dysplasia, twice as many free-fed pups went on to develop the disease as those fed measured meals.
While skeletal growth during puppyhood is the most vital time for controlling hip dysplasia through diet, it is also important to feed a balanced diet once your dog reaches maturity.
Exercise
Exercise not only helps your dog maintain a healthy weight, it also keeps the muscles of the hips strong. However, too much exercise can be just as harmful, if not more so, than not enough. If your dog has hip dysplasia or is at risk for developing it, ask your vet to help you determine an appropriate exercise regimen.
Screen Breeding Dogs
If you plan to breed an at-risk dog, it is vital that you seek out OFA screening to prevent passing on hip dysplasia to future generations.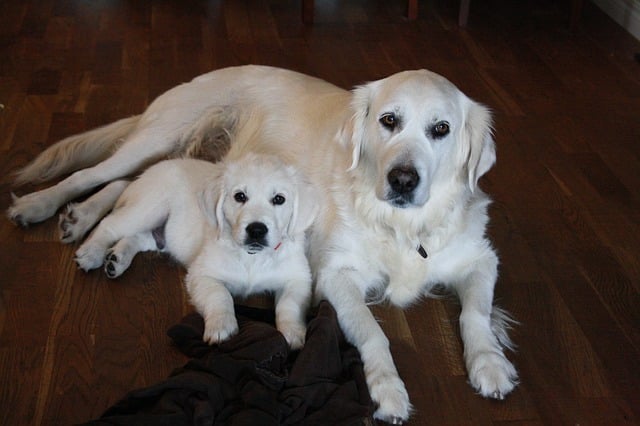 How Long Can A Dog Live With Hip Dysplasia?
Many people fear that a diagnosis of hip dysplasia will shorten their dog's life. While some dogs are put to sleep due to severe pain and reduced mobility associated with hip dysplasia, modern treatment options can help extend their lives.
If the condition is diagnosed early and treated appropriately, most dogs with hip dysplasia lead full, active lives. The key is to know your dog's risks and seek treatment at the first sign of problems.
Pain Management For Dogs With Hip Dysplasia
Despite your best efforts to control the painful symptoms of hip dysplasia with positive lifestyle choices, you may find that your dog needs additional help to maintain his quality of life. Luckily, there are several choices when it comes to pain management.
Non-Steroidal Anti-Inflammatory Drugs (NSAIDs)
While this class of pharmaceuticals is excellent for reducing painful inflammation in the hip joints, NSAIDs should be used with caution. They carry the potential for a host of unpleasant side effects including vomiting, loss of appetite, depression, and diarrhea.
For some dogs, the downsides of NSAIDs are even more severe. Stomach ulcers, liver failure, kidney failure, and even death can occur in certain cases.
Joint Supplements
Natural supplements such as glucosamine and chondroitin can have positive results for dogs with hip dysplasia. They help promote healthy cartilage and manage arthritis.
Alternative Therapies
Many dogs find relief from their pain with alternative treatments such as acupuncture, laser therapy, and stem cell treatments. Ask your veterinarian if alternative therapies are right for your pup, or consider making an appointment with a holistic vet.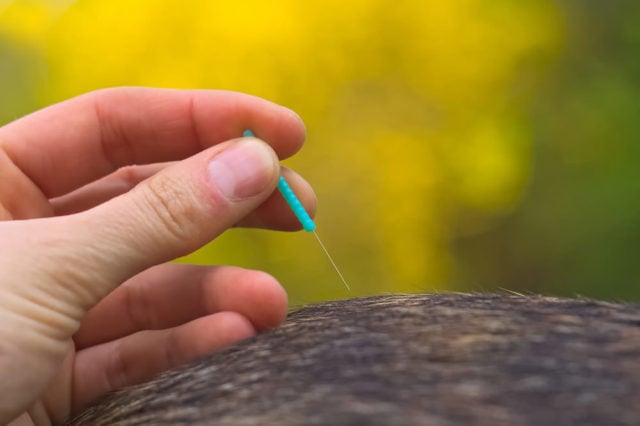 CBD Oil
Until recently, CBD oil fell into the "alternative" category. However, veterinarians and pet owners are now discovering the many benefits of this hemp-based treatment.
How Can CBD Help Your Dog's Hip Dysplasia?
CBD works by interacting with your dog's endocannabinoid system which is made up of specialized receptors throughout the nervous system and body. It helps address imbalances throughout the immune system and organs to prevent and alleviate chronic pain, inflammation, anxiety, altered sleep patterns, digestive problems, and more.
CBD oil's success in treating dogs with hip dysplasia is two-fold.
1. CBD Is A Natural Anti-Inflammatory
Since hip dysplasia is an inflammatory condition, many vets prescribe NSAIDs to their patients. However, there is a safer, more natural alternative. CBD is a powerful, natural anti-inflammatory without the harmful side effects that come with pharmaceutical drugs.
In fact, many users are hailing CBD oil as the most powerful anti-inflammatory found in nature.
2. CBD Helps Manage Pain
CBD interacts with receptors in the brain to influence the way your dog processes pain signals. Studies regarding CBD and chronic pain have proven so effective, some researchers consider it a whole new class of pain reliever.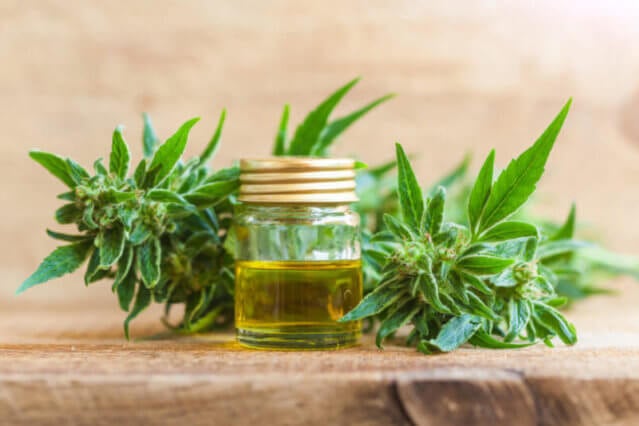 How To Choose The Safest, Most Effective CBD Oil For Your Dog
When choosing CBD oil for your dog, we strongly encourage you to look for a product that is made in the USA from human-grade, organically-grown hemp. It is also important to seek out a CBD product that is 100% free of THC. Removing all traces of THC requires an additional step in the manufacturing process, but it is the best way to ensure your dog's safety.
Cannanine™ Organic Full-Spectrum CBD Oil From Hemp checks all these boxes and more. Made from chemical and pesticide-free organic Colorado hemp, every batch of Cannanine undergoes extensive testing to ensure there is no trace of THC, heavy metals, harmful bacteria, yeast, mold, or other toxins.
Best of all, every bottle of Cannanine provides 7 healthy meals to dogs awaiting forever homes in American shelters!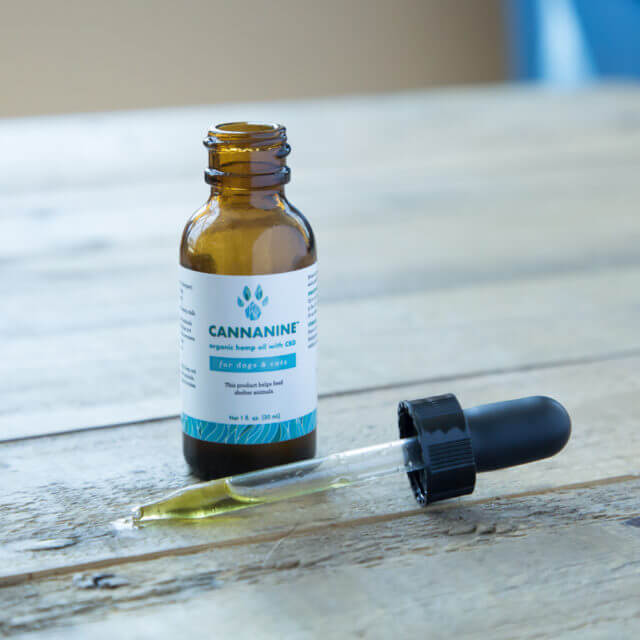 These statements have not been evaluated by the Food and Drug Administration. This product is not intended to diagnose, treat, cure, or prevent any disease. The information on this website is not intended to replace a one-on-one relationship with a qualified healthcare professional.