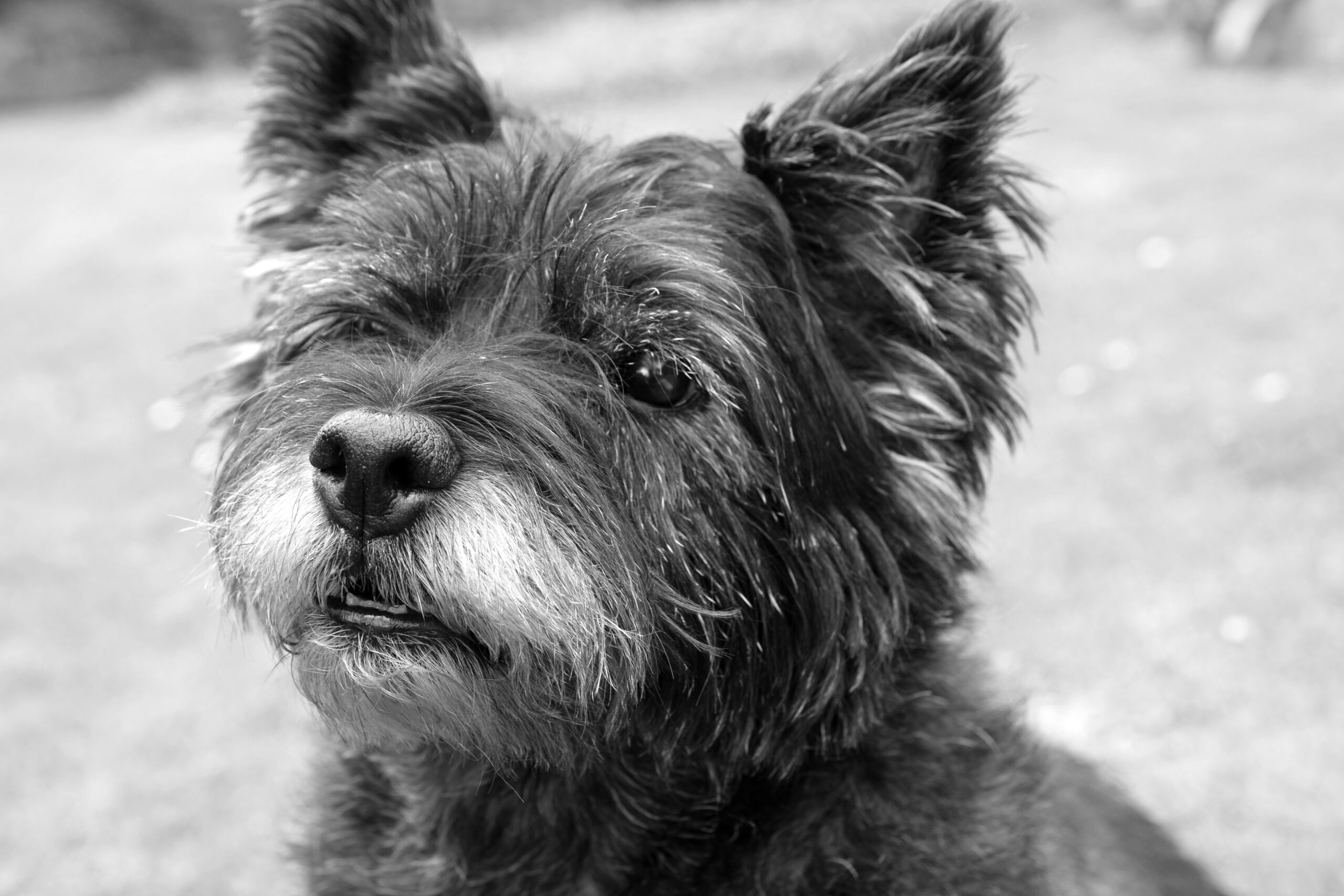 I May Have Started Late but I'm Convinced This Gave My Old Dog A Few More Years With Me
My 14.5 year old furbaby and cairn terrier, Jerry, use to be such a happy and active dog. He was very playful and sometimes thought he was a puppy again. Despite the fact that he was aging, Jerry was not one to lay around or take things slow. He truly enjoyed running through the house, playing with his favorite toys, and digging holes all over the backyard. Seeing this level of activity in an older dog filled my heart with so much joy…But In 2018, everything changed.
Jerry's activity slowly but surely declined. He became very inactive and really just wanted to be left alone. He no longer did the things he used to and this crushed me. You could tell he wasn't himself anymore. I had no idea what was going on with Jerry or even how to help him. I even came home from work one day to find Jerry whimpering. I immediately called the vet and he told me to bring Jerry in right away. I was shocked to learn of Jerry's situation. He was diagnosed with multiple cancers. I was speechless and had no words when the vet told me this. I took Jerry home, held him and just cried. I couldn't believe this was happening to us.
The following day, my bestfriend came over and I told her the sad news as tears filled my eyes. I wanted to help Jerry but I had no idea what to do. That is when my bestie suggested that I use Cannanine CBD oil. I was very familiar with CBD and couldn't believe they actually had a product for dogs. Right away, I jumped on the internet, typed in the Cannanine website she had given me and I quickly placed an order. We started using this CBD oil and didn't look back. We used Cannanine 2x/day and let me tell you, the effects were amazing! Off-the-richter liver enzymes were the biggest clue. After just 10 months of using Cannanine, his levels were BACK TO NORMAL! My vet couldn't believe it. I have to admit I was a little skeptical before but I am definitely a believer now.
Jerry took his leave on 4/1/21. This was truly one of the most difficult things I've ever had to endure. He was the first rescue I had ever been blessed with and his absence weighs heavy on my heart; it has profoundly saddened me. However, I am a major fangirl of Cannanine CBD now because this amazing product changed our life. I'm convinced CBD truly extended my dog's life by years!
I've been a medical cannabis advocate since the 1980s… and so proud to be able to share Cannanine's quality, effective products with all I meet! I sincerely appreciate the patience, dedication, and intention Cannanine has with their CBD oil; it DOES work.
For anyone who has an aging dog that may have been diganosed with a serious illness, do not hesitate when it comes to trying this product. From my experience, It will be the BEST investment you have ever made for your pet!
For Jerry, we used Cannanine's 250mg oil because he weighed about 13lbs give or take.
Thanks for letting me share Jerry's story. – Andrea
Note from Editor: A Huge thank you to Jerry for sharing her story about Andrea. If you'd like to learn more about the Cannanine 250mg Oil please check it out here.