As you read through the Cannanine library of articles you will find several mentions of the endocannabinoid system or ECS. You may be wondering, "What is this body system and what does it do for my dog?"
In short, the ECS is responsible for regulating important bodily functions such as immunity, digestion, pain perception, emotion, and more. It is also the system that processes and utilizes medicinal compounds from cannabis such as CBD.
Here we will discuss how your dogs' endocannabinoid system works and why CBD has such a profound effect on their health and wellbeing.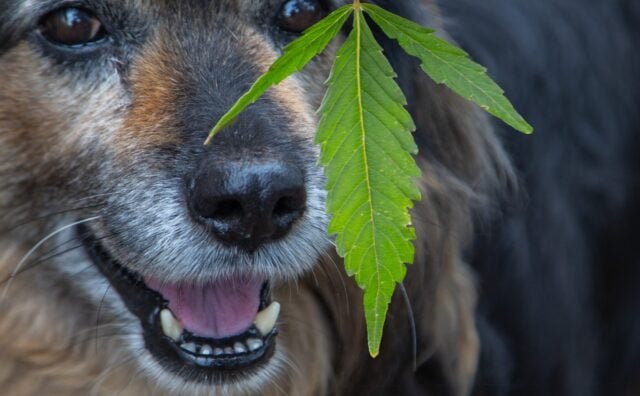 What Is The Endocannabinoid System?
All animals, including vertebrates (mammals, birds, reptiles, and fish) and invertebrates (sea urchins, leeches, mussels, and nematodes) have an Endocannabinoid System. Its main purpose is to maintain homeostasis within the body, keeping all physiological processes in balance.
The system is made up of receptor sites throughout the brain, central nervous system, immune system, organs, glands, bones, and muscles. As necessary, naturally-produced compounds known as endocannabinoids link to these cannabinoid receptors. For example, when your dog is anxious or in pain, the required endocannabinoid binds with the appropriate cannabinoid receptor and brings the body back into balance, restoring homeostasis.
However, sometimes your dog's natural endocannabinoids are not enough to get the job done. In fact, researchers believe many common canine ailments are caused by Clinical Endocannabinoid Deficiency Syndrome – the inability to produce enough endocannabinoids within the body.
That's where external cannabinoids such as CBD come in. CBD is a phytocannabinoid, meaning it comes from a plant. Namely, the cannabis plant. Unlike common pharmaceuticals, CBD effectively treats your dog's pain, anxiety, and more without harmful side effects.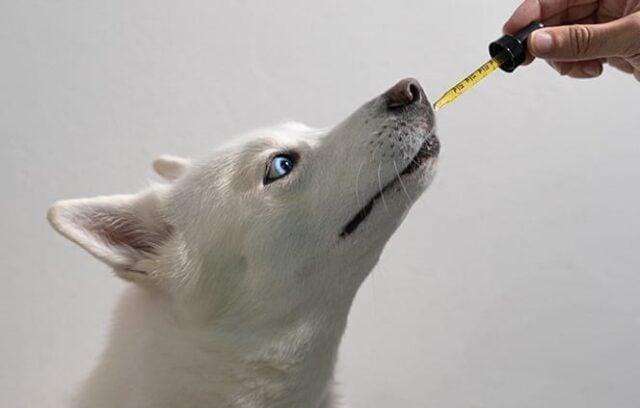 CBD & Your Dog's Endocannabinoid System
When you give your dog CBD it stimulates the endocannabinoid system to locate the problem and restore internal balance. While scientists are still learning how the endocannabinoid system and CBD work together to help our pets, there is one thing they know for sure: dogs have more cannabinoid receptors in their brains than humans do.
This means they are the perfect patients to benefit from CBD's healing effects. So what can CBD do for your pup?
CBD Reduces Inflammation
Inflammation is the body's response to injury, illness or infection. It causes physical pain to alert the brain that something is wrong in the body. Daily dosing with CBD oil naturally reduces inflammation in the joints, digestive tract, and more. Less inflammation means less pain.
CBD Eases Joint Pain
The majority of dogs over the age of seven suffer from some level of joint pain, but dogs of any age can be affected. It has proven so effective at treating chronic joint pain that scientists are considering CBD a new class of pain management drug.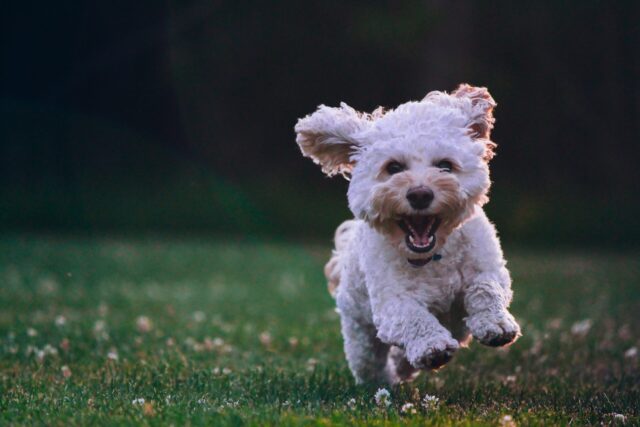 CBD Fights Anxiety
CBD targets the endocannabinoid system to help balance emotions and induce a feeling of calm. Daily use may ease symptoms for dogs battling separation anxiety and general anxiety.
CBD Minimizes Nausea & Stimulates Appetite
Many health conditions and the pharmaceuticals used to treat them can affect your dog's appetite. CBD helps keep your dog eating and fights off illness- and drug-induced nausea.
CBD Improves Sleep
Does your dog pace, pant or wake frequently throughout the night? The pain and anxiety-relieving properties of CBD help promote better sleep. When your dog rests peacefully, you can rest peacefully!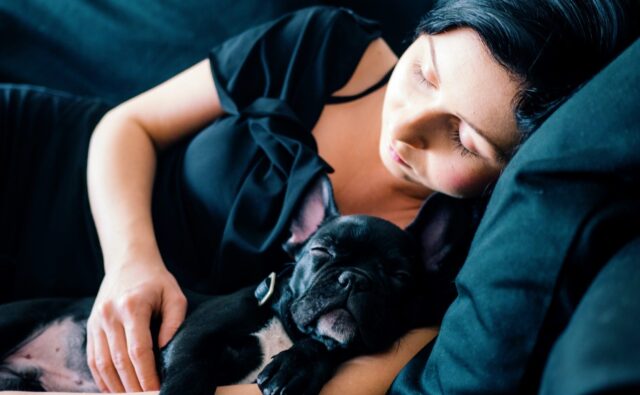 Which CBD Should You Choose For Your Dog?
As mentioned above, dogs have extra cannabinoid receptors in their brains making them especially sensitive to the effects of THC, the compound in marijuana that causes a "high". While THC has many of the same healing effects as CBD, it can be dangerously overwhelming for your sensitive dog.
When shopping for the right CBD, make sure you choose a product completely free of THC like Cananine™ Organic Full Spectrum CBD Oil. Most hemp products contain small amounts of THC, but Cannanine removes every trace to ensure your dog's safety.
Additionally, an impartial third-party laboratory tests every batch of Cannanine to verify it is 100% THC-free. They also run tests to ensure there are no heavy metals, bacteria, mold, or other harmful contaminants.
View the most recent Certificates of Analysis for all Cannanine products here.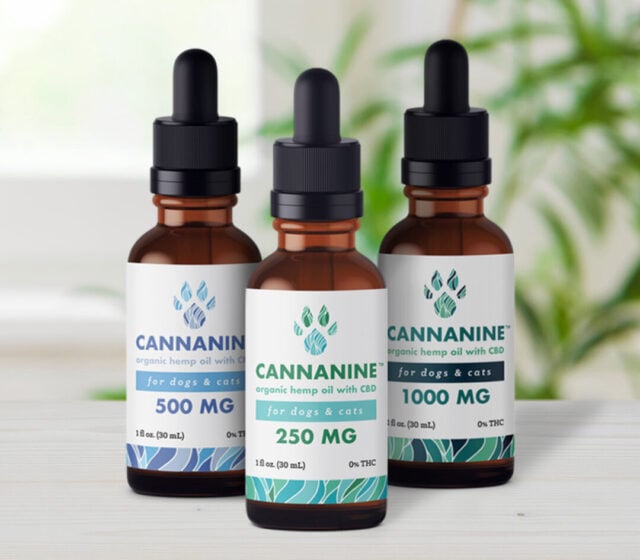 Cannanine has your dog's endocannabinoid system in mind and their comfort and safety at heart!
These statements have not been evaluated by the Food and Drug Administration. This product is not intended to diagnose, treat, cure, or prevent any disease. The information on this website is not intended to replace a one-on-one relationship with a qualified healthcare professional.