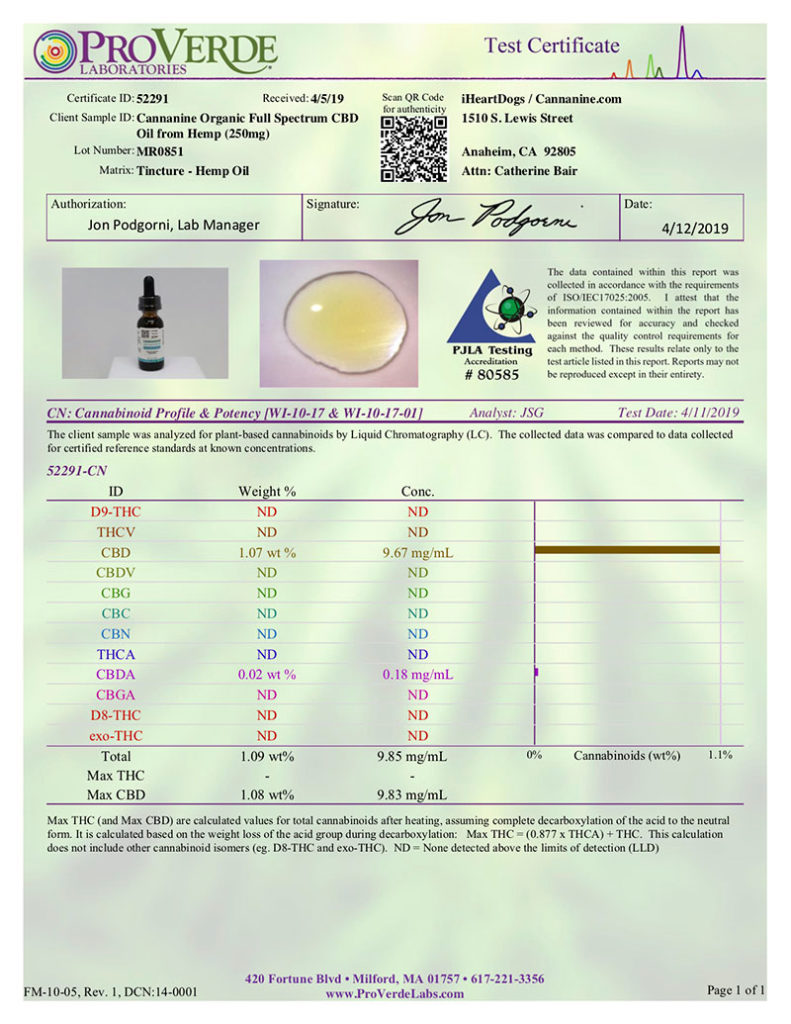 Above is the Certificate Of Authenticity (COA) from a trusted third-party testing agency for the current batch of Cannanine™ Organic Full Spectrum CBD Oil from Hemp (250mg).
Why Do We Do Third-Party Testing?
We want our customers to trust our brand and our products. To do so, we ensure that we have every batch of our hemp oil tested by an independent group.
We use a third-party testing agency, which is an unbiased organization that specializes in testing products to reveal their exact make up. They have their own, very strict standards, and have nothing to gain from the results of the test.
As consumers ourselves, we feel that a company willing to put their product into the hands of a third-party testing agency is a company that trusts its product – we strive to provide that reassurance for our own customers! In addition, we know you're giving our products to your canine family members, and it's therefore critical to us to ensure our product is always the high-quality we promise.