CBD Oil For Dogs With Seasonal Itchiness
We don't know the exact reason CBD helps many dogs with their seasonal itchiness, but the reason may be due to the powerful effects of cannabidiol. Help your dog reduce seasonal skin itchiness with CBD oil.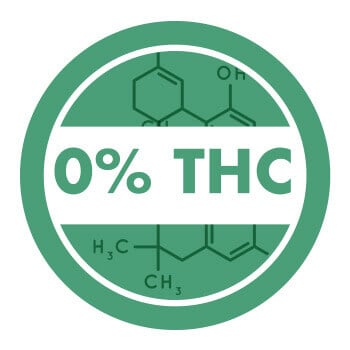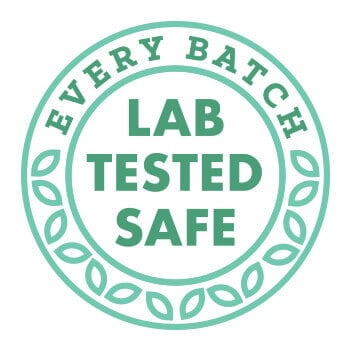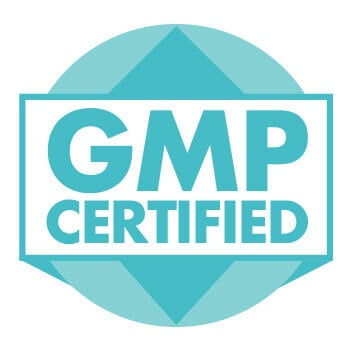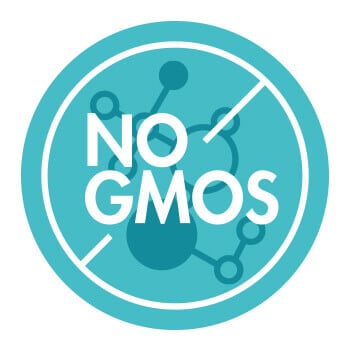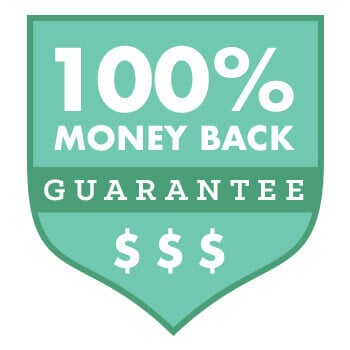 CBD For Dog Skin Itchiness
Our CBD hemp oil is specifically formulated to target your dog's itchiness. A dropper per day, keeps the skin itchiness away!

I originally started my Aussie on cbd oil for aggression issues and I noticed that the cbd oil miraculously started clearing up his itchiness. Just one if the many great things cbd oil has done for my furry family members!!
Pam Smith
Articles On CBD For Dogs With Itchiness
Made In USA Veteran Owned 100% Money Back Guarantee

My Chihuahua had crazy itchiness. Constantly licking and chewing her feet. CBD has been a godsend.
Vicki Bunker
All CBD Product Categories
CBD & Your Dog's Seasonal Itchiness: Will CBD Oil Help Dogs With Constant Itching and Scratching?
When your dog has an itch, he lets you know. You may hear his alarm bells – the clinking of his tags as he vigorously scratches around his collar. Or he may be more direct in coming to you to scratch a spot he can't reach. However it happens, and whether he knows it or not, your dog needs you to help him stop the itch.
Unlike humans, dogs react to allergens primarily through their itchiness. This is due to the large amount of mast cells found in their skin.
It's best to allow your vet to determine what the root issue is – especially if your dog is scratching his skin open as those wounds will need to be cleaned and your dog kept from picking at them to avoid infection. Diagnosing the reason for your dog's itching will help you know how best to treat it. Whatever your vet tells you what the problem is, ask how your dog's endocannabinoid system might play a role in providing relief.
What is the Endocannabinoid System, and How Does CBD Interact with it To Help My Dog's Itchiness?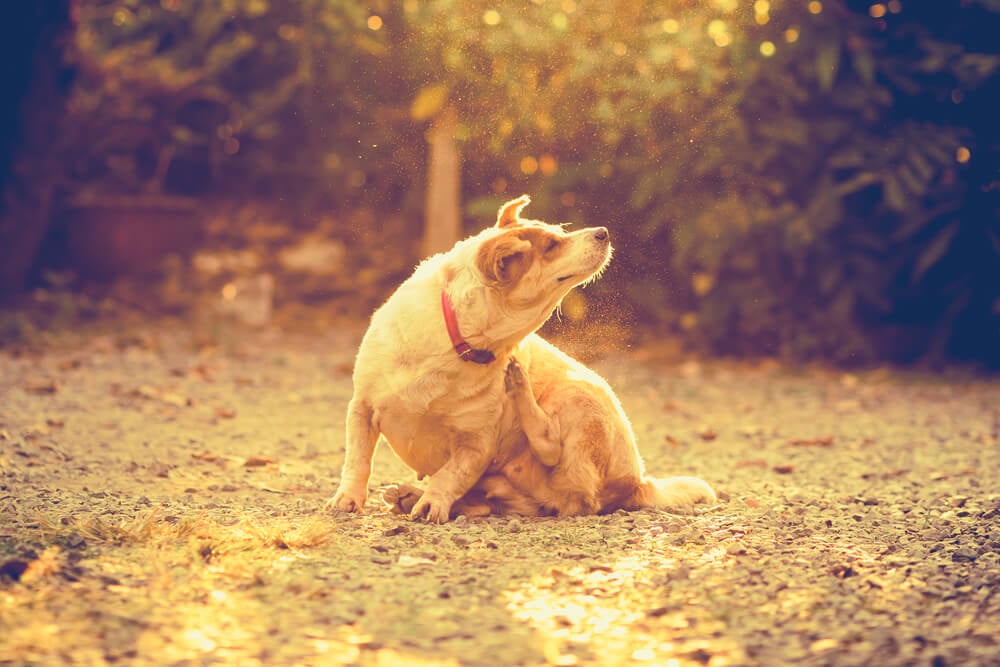 The endocannabinoid system was named as it was because the cannabis plant helped lead to it's discovery in 1992. It consists of two different kind of receptors that are found all over the body – including our organs, tissues, glands, and immune system. Depending on where the receptors are in the body, they respond a little differently, but the goal is always the same: to maintain balance in the body despite whatever is going on outside of it.
Our bodies naturally create chemicals that stimulate these receptors, but they also respond to phytocannabinoids – chemicals created by plants, like cannabidiol, also known as CBD. CBD has gained a lot of attention recently as researchers have discovered how this incredible, totally safe and natural chemical helps promote such a positive response from our bodies.
What Studies Say About CBD and Skin Itchiness
Scientific studies and many users have found a number of uses for CBD oil, not least of all as relief for some serious itchiness. It's important to tackle the problem at the root, like getting rid of fleas or throwing out food that causes an a reaction in your dog. But constant itching and scratching can cause so much pain and irritation, it's a big relief and a definite step in the right direction when it comes to taking care of the ones we love most: our dogs.
CBD as a Natural Itch Relief
We don't know the exact reason CBD seems to help many dogs with their itching, but the reason my be due to the powerful effects of cannabidiol.
RELATED: 10 Myths About CBD for Dogs: A Must Read Guide Before Giving Your Dog Cannabidiol
CBD's Effectiveness on Seasonal Itchiness May Be from Its Calming Properties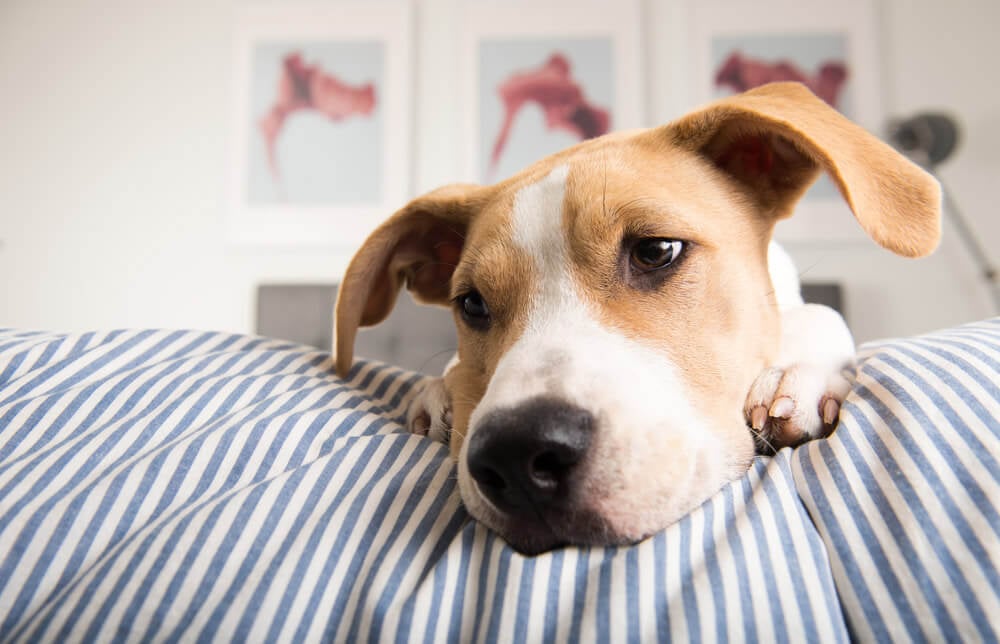 CBD's effectiveness on your dog's itchiness may be related to its powerful calming effects.
Many dog owners first stumble upon CBD while searching for a tool to help calm their stress. CBD's powerful calming effects have been witnessed by both people and dogs alike.
What Real Dog Owners Say About Using CBD to Help With Seasonal Itchiness
Many dog owners originally began giving CBD to their dogs for other reasons, and discovered its effect on itchiness. These examples come from the Facebook group "CBD Oil for Dogs & Cats"
"Started my shi-poo on CBD oil in June. Works amazing at stopping his constant scratching!" – Kathy N Kenn Cochrane
Many pet owners saw the main benefit as a reduction in constant itching or paw licking:
My Lab Marley doesn't sit there and lick her paws for hours since giving her CBD. – Janine Gill
Other dog owners saw an improvement, but not complete relief:
"It seems to keep my small dog from getting his seasonal hives! But he still gets itchy. No hives is definitely an improvement though!" – Kelly Marie
How to Choose a Quality CBD Product for Your Dog's Itching
When choosing a CBD product for itchiness, we'd highly recommend choosing an oil tincture as opposed to treats. This is simply because there are less ingredients, usually the CBD oil itself, along with a carrier oil such as MCT oil (coconut based) or our preference, Hemp Seed Oil, a great source of omega-3 fatty acids, which also helps itchiness.
Cannanine™ Organic Hemp Oil for our dogs is made with human grade ingredients and legal for use in all 50 states. It doesn't contain any THC, so you don't need to worry about your dog feeling "high."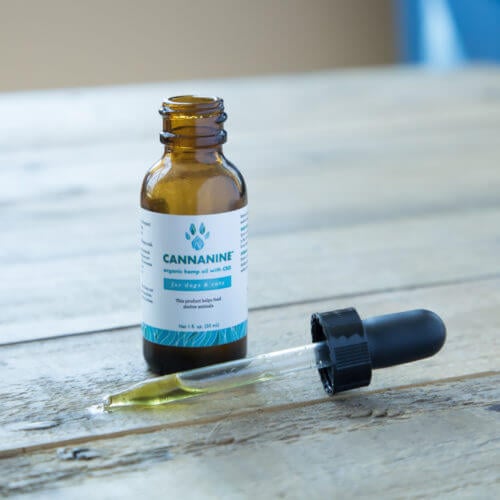 Additional Resources & Citations
https://www.ncbi.nlm.nih.gov/pmc/articles/PMC2828614/
https://pubmed.ncbi.nlm.nih.gov/21144973/
https://www.petmd.com/dog/general-health/cannabis-oil-dogs-everything-you-need-know
These statements have not been evaluated by the Food and Drug Administration. This product is not intended to diagnose, treat, cure, or prevent any disease. The information on this website is not intended to replace a one-on-one relationship with a qualified health care professional.