Best CBD For Dogs with Arthritis, Hip & Joint Pain
The Ultimate Joint Support For Your Furry Friend.
Research suggests at least 60% of dogs over the age of 7 suffer from some level of mobility problems. Cannanine cbd oil, treats, and chews have anti-inflammatory properties that target painful joints, making it easier for dogs to move around more freely – and happier too!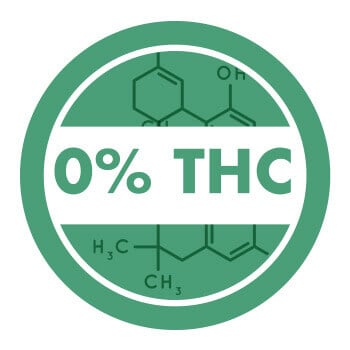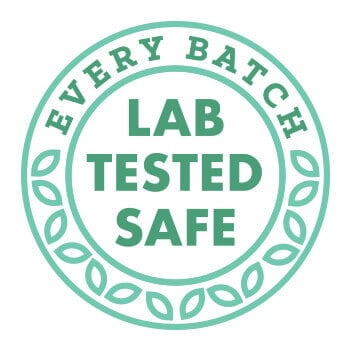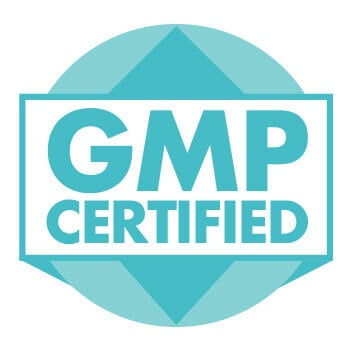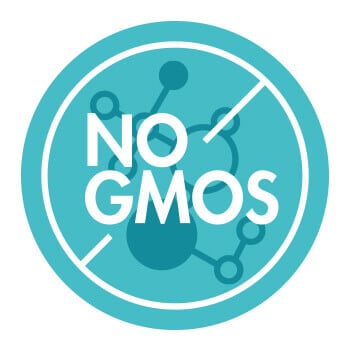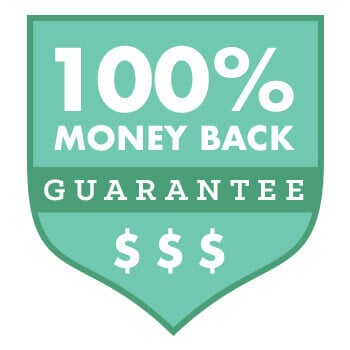 CBD Joint Pain Relief For Dogs
Our cbd hemp oil is specifically formulated to target your dog's hip & joint pain, and provides relief from inflammation. A dropper per day, keeps the pain away!

This product has turned back the years for my 11-year-old dog. It has been the most amazing thing to witness. My husband & I have both been spreading the word about this product in hopes it can help other elderly dogs turn back time!
Jared
Made In USA

Proven Pure Veteran Owned 100% Money Back Guarantee
Articles On CBD For Dogs With Joint Pain
All CBD Product Categories
Best Pet CBD For Joint Pain
Dogs tend to be quite stoic, hiding the signs of pain until they simply can't anymore. Joint pain affects their mobility and keeps them from doing the things they love most. It can lead to depression, anxiety, and even decrease their will to live. Of course, every dog lover wants to keep their pup around as long as possible, but isn't the quality of that time just as important as the length?
CBD For Dogs With Joint Pain
Using CBD oil for hip and joint support can improve your dog's joint health and reduce their pain by interacting with the endocannabinoid system or ECS. The ECS is a system of receptors throughout the body of all mammals, including the brain, organs, connective tissues, glands, and immune cells.
It performs different tasks in each tissue, such as pain regulation, sleep, immunity, mood, and much more. The main goal of the ECS is to restore and maintain stability within the body (homeostasis) no matter what external forces come along. 
Your dog's body makes and utilizes its own endocannabinoids, but sometimes they just aren't enough. External cannabinoids like CBD bolster the ECS, helping it perform its duties more effectively. For example, at the site of a painful, inflamed joint. Using a cannabinoid like CBD can help decrease the release of pain signals from the injured tissue and calm nearby immune cells to minimize inflammation.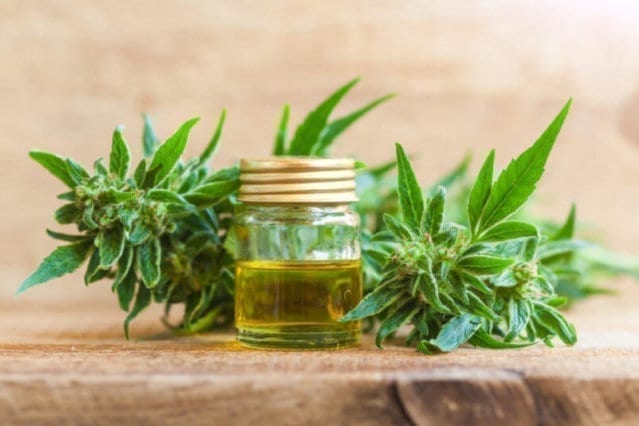 Can dogs take CBD oil for joint pain?
Some pet parents worry that CBD is not safe for their dogs. They are right to be concerned, as many inferior, unregulated products litter today's market. However, it is important to remember that CBD comes from hemp, not marijuana, and is therefore naturally low in THC, the cannabinoid that gets marijuana users high.
Dogs are particularly sensitive to THC and are much more likely to suffer toxic reactions than humans. For this reason, CBD products for dogs cannot legally contain more than 0.03% THC. However, some manufacturers go the extra mile to have every trace of THC removed from their oils, chews, and creams.
Responsible dog CBD companies also have their products tested for safety by a third-party lab. There, scientists ensure that the THC content is low (or nonexistent) and that there is no trace of other potential toxins such as mold or heavy metals. CBD oils of this caliber are not only safe, they are also good for dogs with hip and joint pain.
How does CBD help dogs with joint pain?
CBD helps manage arthritis and joint pain in dogs in three ways:
By acting as a safe, natural analgesic. The use of cannabis for pain relief dates back thousands of years. By changing the way pain signals reach the brain, CBD can be just as effective as many prescription pain relievers.
By reducing inflammation. Inflammation is the body's natural response to illness or injury. By causing pain, inflammation alerts the animal that something is wrong. In chronic conditions such as arthritis, degenerative joint disease, and hip dysplasia, CBD soothes inflammation, naturally reducing the pain.
By regulating the immune system. CBD works with the endocannabinoid system to minimize the body's auto-immune response to inflammatory conditions such as arthritis and IBS.

What are the benefits of CBD oil for joint pain?
You have many options when it comes to treating your dog's joint pain, including steroids, non-steroidal pain relievers (NSAIDs), dietary supplements, and of course, CBD. However, choosing CBD may be the most beneficial choice because:
It safely and naturally reduces inflammation, especially for dogs with compromised immunity.
It is considered "nature's most powerful pain reliever."
Side effects are rare and tend to be mild.
It is well-tolerated, even by dogs with bad reactions to prescription drugs.
It is easy to administer.
Does CBD help dogs with hip dysplasia?
A diagnosis of hip dysplasia is very distressing. Not only does it mean your dog will suffer painful joints, but it can also greatly affect their mobility and quality of life. But hip dysplasia does not have to be a life-altering condition. In fact, the natural anti-inflammatory and pain-reducing properties of CBD oil combined with healthy lifestyle choices can help many dogs live normal, happy lives.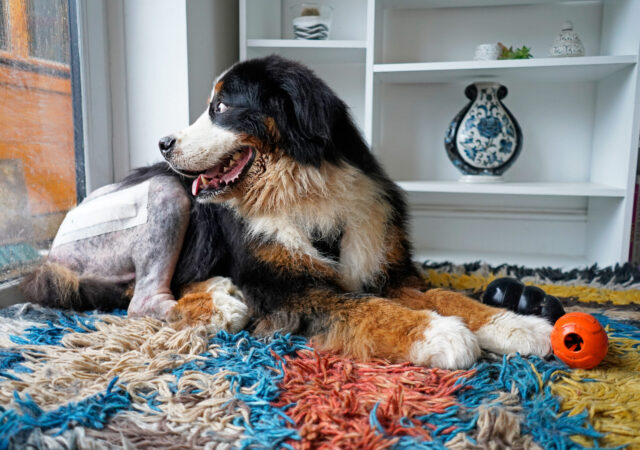 How long does it take for CBD oil to work for joint pain in dogs?
How long it takes for your dog to feel the full effects of CBD for joint pain depends on how it is given, the strength of the oil in relation to the dog's size, and the severity of their condition. There is not always an immediate, drastic effect.
Typically, a dose of CBD starts to work within 30 minutes. For chronic issues such as joint pain and mobility, it may take 2 – 4 weeks of daily dosing before you see optimal results. Every dog responds differently to CBD oil, and we encourage you to start slow and start small. Here's a general rule of thumb:
CBD applied directly into your dog's mouth (sublingual absorption) – Allow 20-60 minutes
CBD given in your dog's food or treat (absorbed in the stomach) – Allow 45 – 90 minutes
How much CBD should I give my dog for arthritis pain?
Each brand of CBD oil is likely to have its own dosing recommendations. There is no standard dose. Generally, you want to start with only a few drops at a time and increase the dose until you start to see the desired health benefits. Luckily, if you're using CBD oil that doesn't contain any THC, it's nearly impossible to overdose your dog.
When determining the perfect dosage of CBD for dogs, there are 3 major factors to consider:
The potency of CBD in the oil or treat
Your dog's size and weight
The ailment you're treating
Before starting a CBD regimen (or any new treatment), you should also:
Consult your veterinarian.
Consider your dog's overall health to help determine how they will react to CBD.
Find a high-quality CBD oil with a Certificate of Analysis (COA) showing it is free of THC and potential toxins.
Choose the correct CBD strength for your dog's size and health.
What research has been done on CBD for dogs with joint pain or arthritis?
Historically, CBD research has been confined to human use. However, thanks to the rising popularity of use in pets, CBD trials specifically conducted with canine and feline subjects are becoming more common. Here are a few with very promising results in the area of arthritis and joint pain relief for dogs:
Study #1: Increased Comfort & Activity in Arthritic Dogs (Cornell University)
Cornell University researchers found CBD increased comfort and the activity of dogs suffering from arthritis, according to a study published in July of 2018 in Frontiers in Veterinary Science. This clinical study suggests that 2 mg/kg of CBD twice daily can help increase comfort and activity in dogs with osteoarthritis.
Study #2: Significant Reduced Pain & Improve Functional Performance (Liberty Leaf)
Released in August of 2018, results from this randomized, placebo-controlled clinical trial demonstrated that dogs with diagnosed osteoarthritis receiving a daily dose of only 0.3 mg per kg of proprietary CBD-infused oil formulation for four weeks showed significantly reduced pain and improved functional performance.
Study #3: Reduction of  Pain & Improved Mobility (Colorado State University)
An April 2020 Colorado State University clinical trial studied the impact of their hemp-derived Cannabidiol (CBD) product on dogs suffering from chronic pain due to osteoarthritis. The 90-day study was overseen by Robin Downing, DVM, and included 32 dogs that had suffered from chronic arthritic pain for a minimum of 3 months. The study found that the addition of  Full-spectrum Hemp (CBD) oil resulted in notable benefits (decreased pain scores, improvements in mobility, and improved quality of life) for 94% of the study dogs.
Study #4: Daily Cannabidiol for the Treatment of Canine Osteoarthritis Pain (Baylor University)
Published in the September 2020 edition of the scientific journal PAIN, this randomized, double-blind, placebo-controlled study found that using hemp-derived CBD to relieve arthritic pain is safe and effective for dogs. Study author Matthew Halpert with the faculty of pathology and immunology at Baylor University went so far as to say, "I openly admit that I was surprised at how quickly we saw such large results. I would not have expected to see too much of anything in just one month."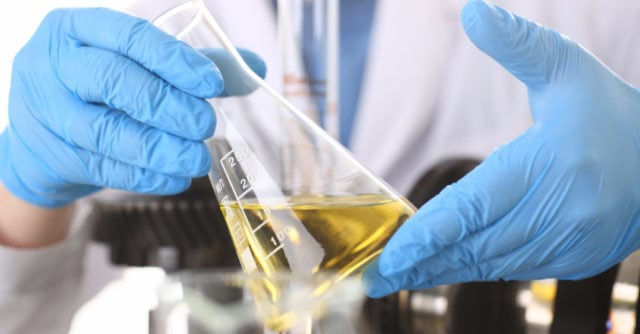 What is the best CBD for dog joint pain?
To skirt regulations, many sellers of hemp products label them as PCR oil or simply hemp oil, and refuse to state how much cannabidiol (CBD) in milligrams is in their product. This can be very confusing, as the proper dosage can make all the difference. Cannanine™ Organic Full Spectrum CBD Oil from Hemp comes in three strengths to ensure the perfect dosage for dogs of all sizes and ailments. Everything you need to know about the makeup of Cannanine products is plainly stated on the label, which is why we were awarded a Clean Label Project® Purity Award for truth in advertising.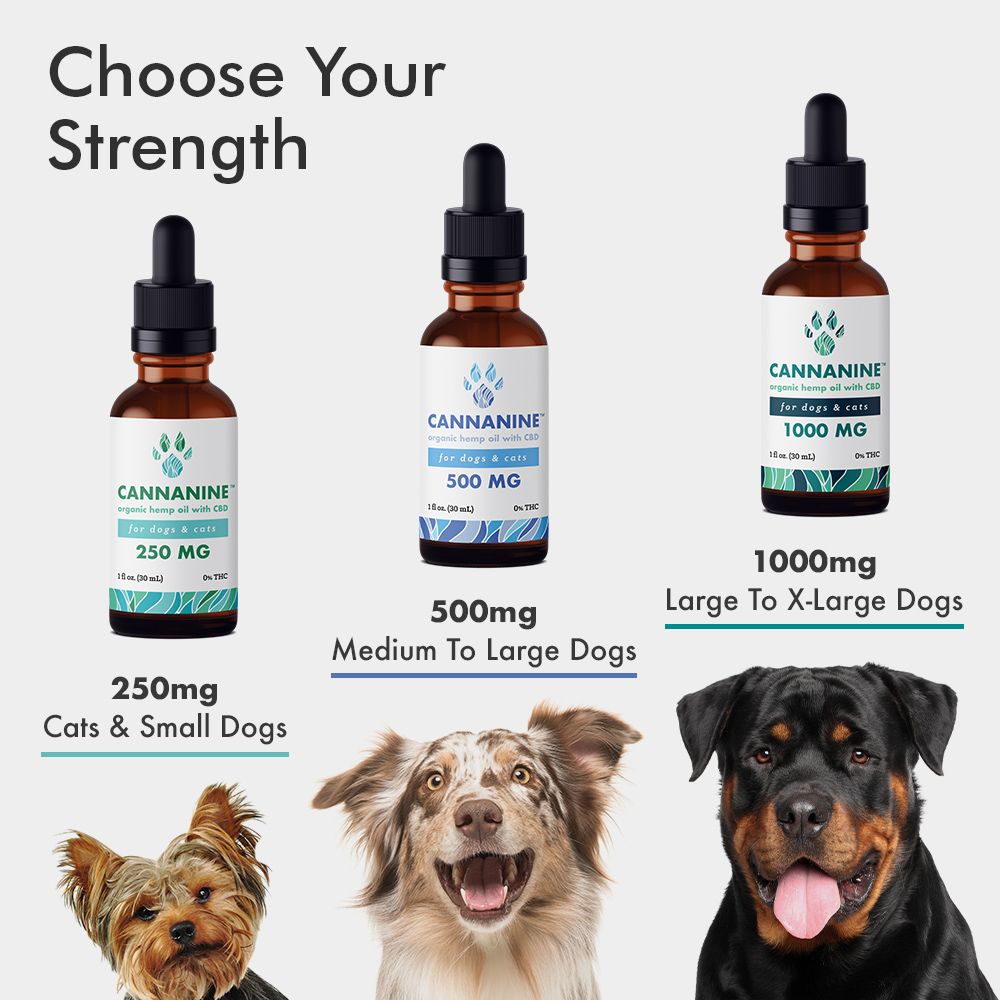 In terms of safety, Cannanine contains no THC, which means your dog can get all the benefits of CBD oil made from real organic Colorado hemp without getting intoxicated or suffering a toxic reaction.
It also features a patented Nano-Sized Microemulsion for maximum bioavailability and absorbability. Made from human-grade ingredients, each batch of Cannanine is tested and found to be free of heavy metals, harmful bacteria, yeast, mold, and other toxins.
If you are searching for a safe, high-quality CBD for your dog's joint pain, Cannanine is your best choice.
These statements have not been evaluated by the Food and Drug Administration. This product is not intended to diagnose, treat, cure, or prevent any disease. The information on this website is not intended to replace a one-on-one relationship with a qualified healthcare professional.
Does CBD Help Dogs With Joint Pain?
Why CBD Oil Is Becoming So Popular For Dogs With Joint Pain
Fatigue, trouble standing, limping—all these are signs your dog has joint pain. Dogs of all ages suffer from the effects of this chronic condition, and it's enough to seriously lower overall quality of life. There's no guaranteed cure to osteoarthritis in dogs, but dog owners resort to a number of treatments to bring relief to their beloved pets. Typical methods include surgery, steroid injections, and regular pain medication, but there's a new player changing the game.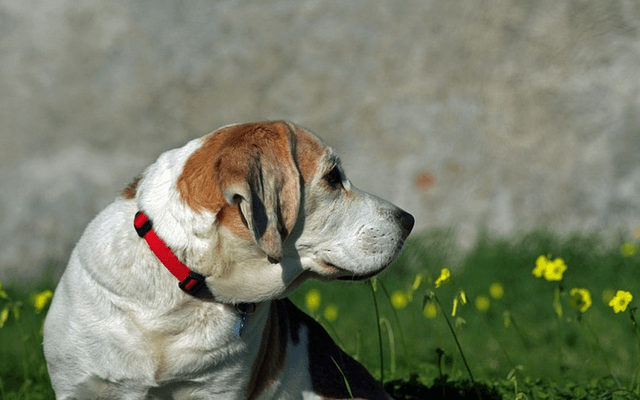 CBD oil is gaining popularity in the world of holistic veterinary science as a safe and effective alternative medicine.3 It's used as a pain reliever and calming aid, and dog owners are experiencing particularity positive results with using it to treat canine joint pain.
In July of 2018 a Study by Cornell University showed that CBD Oil administered twice daily at 2 mg/kg of dog weight can help relieve pain and increase mobility.
Most important, CBD comes without the negative side effects of other more conventional treatments, including pain relieving drugs such as NSAIDS. Here's why it's catching people's attention.
What is CBD Oil From Hemp?
As a form of cannabis, hemp contains dozens of compounds called cannabinoids. Of those compounds, there's a type called CBD. Therapeutic, non-psychoactive, and all-natural CBD is extracted from hemp and isolated to create the tincture commonly known as CBD oil.3 While cannabis has been used for medicinal purposes for thousands of years, CBD oil is only recently catching the public's attention.
Unlike medicinal marijuana, CBD oil contains only negligible amounts THC and cannot produce a high.1 It has all the therapeutic benefits of marijuana but without the mind-altering characteristics. As holistic vets explore more about CBD and scientists continue to study its effects in the lab, we're learning how effective it can be in treating a long list of both human and canine ailments.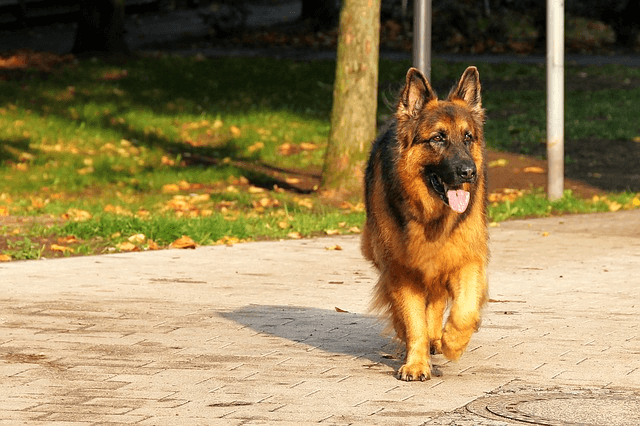 CBD and the Endocannabinoid System
Every mammal has an endocannabinoid system responsible for maintaining the body's healthy balance.4 A network of cannabinoid receptors facilitate communication throughout the body to control health and promote healing. As a type of cannabinoid, CBD oil works by stimulating these receptors and triggering specific bodily responses. The two-way communication between receptors controls immune response, and CBD oil is an all-natural way to steer health and maintain the perfect balance.
Using CBD Oil to Treat Joint Pain in Dogs
So, what does CBD oil and the endocannabinoid system have to do with a dog's joint pain? Dogs experience different kinds of joint pain including that which is associated with hip and elbow dysplasia. The most common type, however, is caused by a long-term deterioration of cartilage.2 This is called osteoarthritis. Cartilage is a sponge-like tissue found in the joints. Its purpose is to be a cushion that separates the bones and keeps them from rubbing together. As dogs age, cartilage can weaken. When this happens, the joint becomes inflamed and the bones rub against each other.
As a natural pain reliever with known anti-inflammatory properties, CBD oil fights joint pain to bring dogs much-needed relief. It works by utilizing the endocannabinoid system to restrict the transmission of pain signals to the brain. It also targets the affected joints to reduce inflammation.1 The dog will still have the underlying cause, but with no dangerous side effects, they're free of pain and able to run and jump without painful joints holding them back.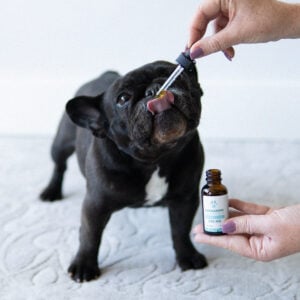 What Dog Owners Love About CBD
No dog owner wants to watch their aging pet slow down due to painful joints. Surgery is expensive and comes with long recovery, steroids have side effects, and helping a dog lose weight is not a guaranteed way to bring them relief. With few satisfactory treatment options, CBD oil is offering dog owners an all-natural and effective alternative. The extremely low levels of THC aren't enough to make a dog high, and with no related toxicity, overdosing on CBD oil from hemp is impossible. It's legal in all 50 states, and dog owners are sharing testimonies of seeing noticeable results in their dogs' quality of life after administering only a few drops.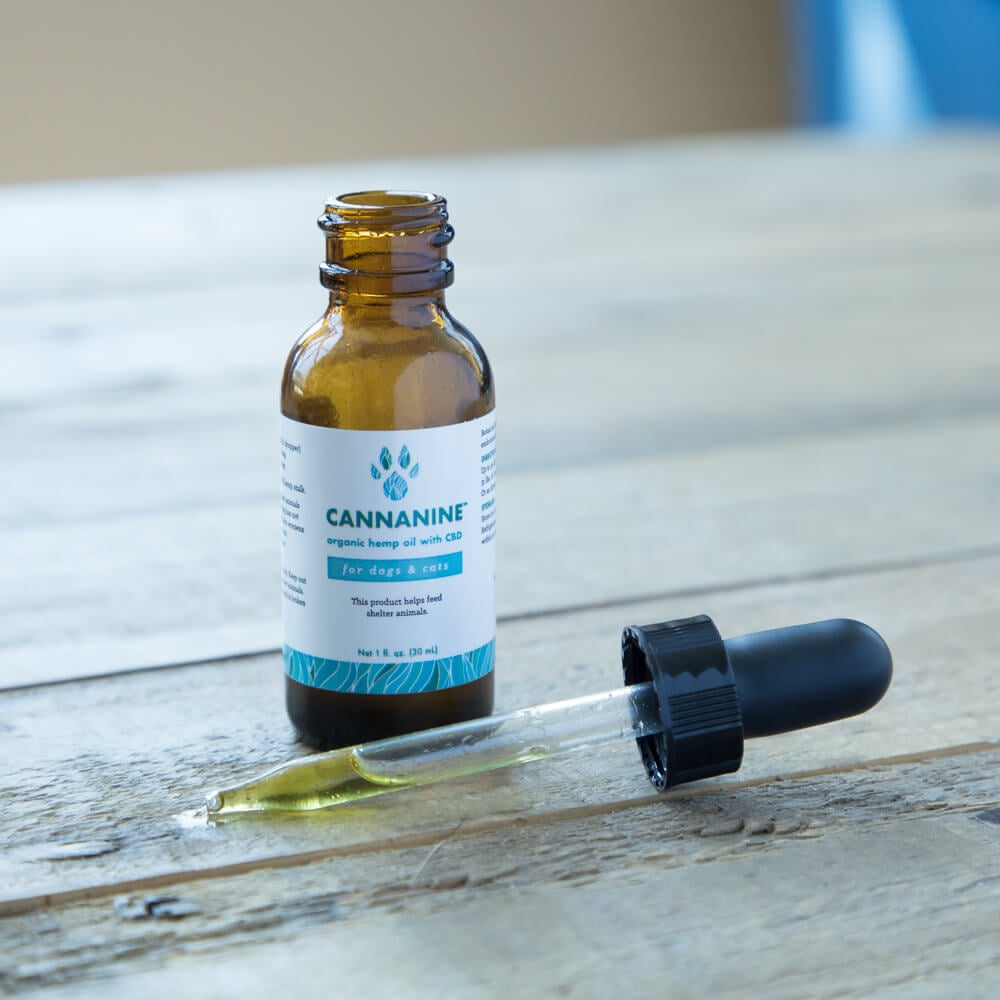 What Brand of CBD Oil is Both Safe and Effective for My Dog?
When choosing a CBD oil, we strongly recommend choosing a product that is 100% THC free, which is a bit hard to find because the process is expensive. The brand that iHeartDogs recommends and offers in our store is Cannanine™ Organic Hemp Oil with CBD.
If you'd like to learn more about CBD for dogs, we'd encourage you to view our comprehensive guide.
Sources:
1. All The Best Pet Care
2. Pet Health Network
3. PetMD
4. Wellspring
These statements have not been evaluated by the Food and Drug Administration. This product is not intended to diagnose, treat, cure, or prevent any disease. The information on this website is not intended to replace a one-on-one relationship with a qualified healthcare professional.