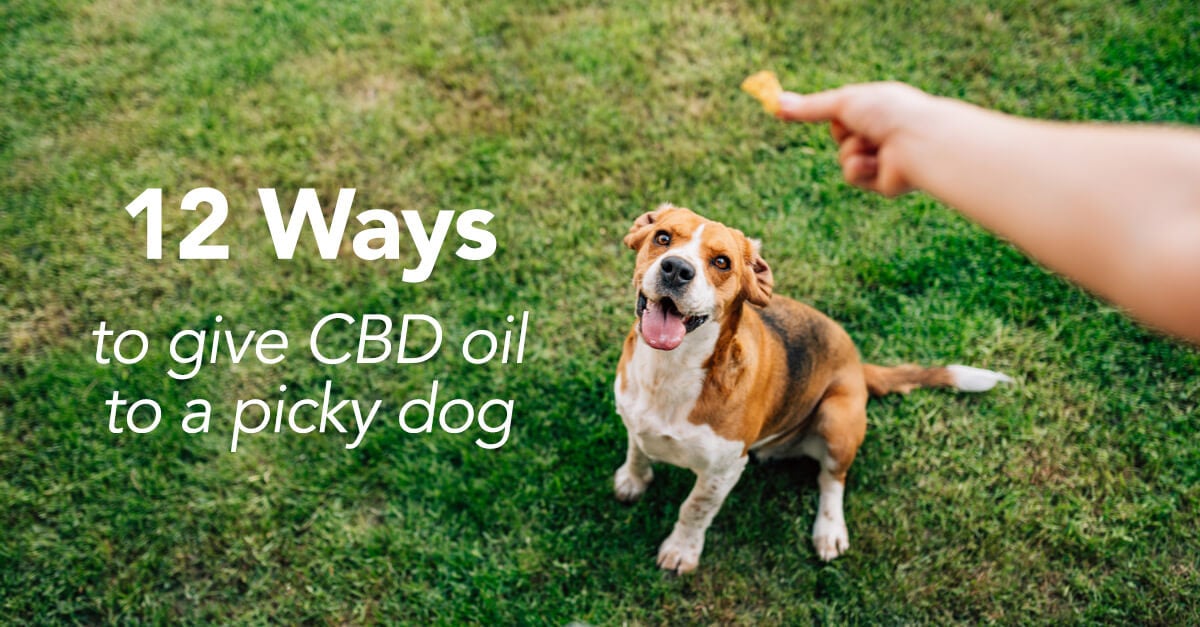 CBD oil continues its growth as one of the most popular pet trends in over a decade. Each month more and more pet owners are witnessing first hand the benefits of this hemp based product.
One challenge, however, it administering CBD oil to a finicky dog. We polled the members of our private Facebook group "CBD Oil for Dogs & Cats" with the following question: "What are some creative ways to give CBD oil to a picky dog?"
We received dozens of replies and we've featured some of the best ideas below. We hope you find them helpful!
1. Drop the CBD Oil in Cream Cheese Balls with a Hole
"I have a 160 pound Newfie. She takes the picky prize! I make a small ball of cream cheese, cut out a small hole, put in exactly 30 drops of Cannanine CBD oil, seal up the hole and pop it into her mouth????" – Joan Perry Staub
2. No-Bake Turmeric and Peanut Butter Treats with CBD
"I make a no bake soft peanut butter and turmeric treat that I drop the oil on before I give it to them. My pups gobble them up!" – Pam Smith
We love this idea for 2 reasons. First, turmeric is a powerful anti-inflammatory and provides additional support for your dog's joints. Second, the "no bake" aspect ensure the CBD oil remains potent! Just remember, always make sure to choose a peanut butter that is xylitol free!
3. The Bait and Switch! 
"I usually put it in a tasty piece of meat ( chicken, roast beef, turkey, hamburger, steak…) Give them a plain piece first followed by the one that has the CBD oil in it!" – Laura Periard
4. All Natural Apple Sauce 
"Mixed it in the little single serve cups of applesauce (natural, no extra sugar added), held it & he licks it right out of cup or set it in there food bowl." – Denise Knoble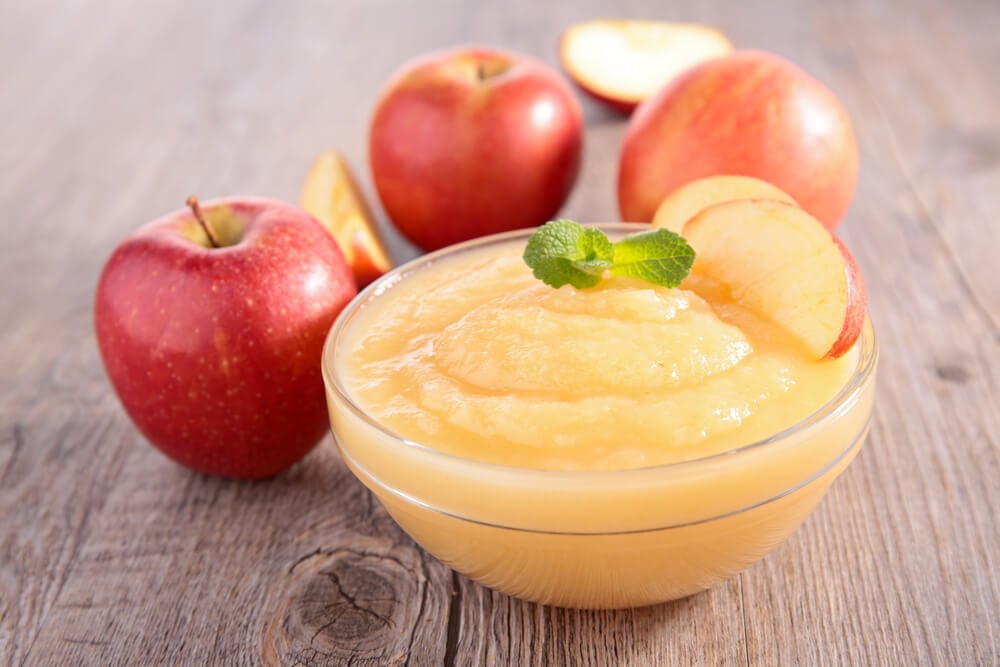 5. Pill Pockets
"I use pill pockets. My dog is only 10lbs, so I cut the big ones into quarters and make a little crater & drop the drops in. This way I can monitor the exact dosage. Now she expects her treat every morning & evening." – Ashley Calvimontes
6. Squirt CBD Oil Directly in the Mouth (so they can't spit it out!)
"Drop it directly onto their gums….they cant spit it out like pills." – Rebekah Koomjan
7. The Old Scratch and Squirt!
"I get it in the dropper, go to my dog and scratch him under his chin. While scratching him, I put the dropper in the side of his mouth, squirt, and calmly walk away. My dogs quit eating and drinking if I try to hide anything in the food or water." – Angie Draper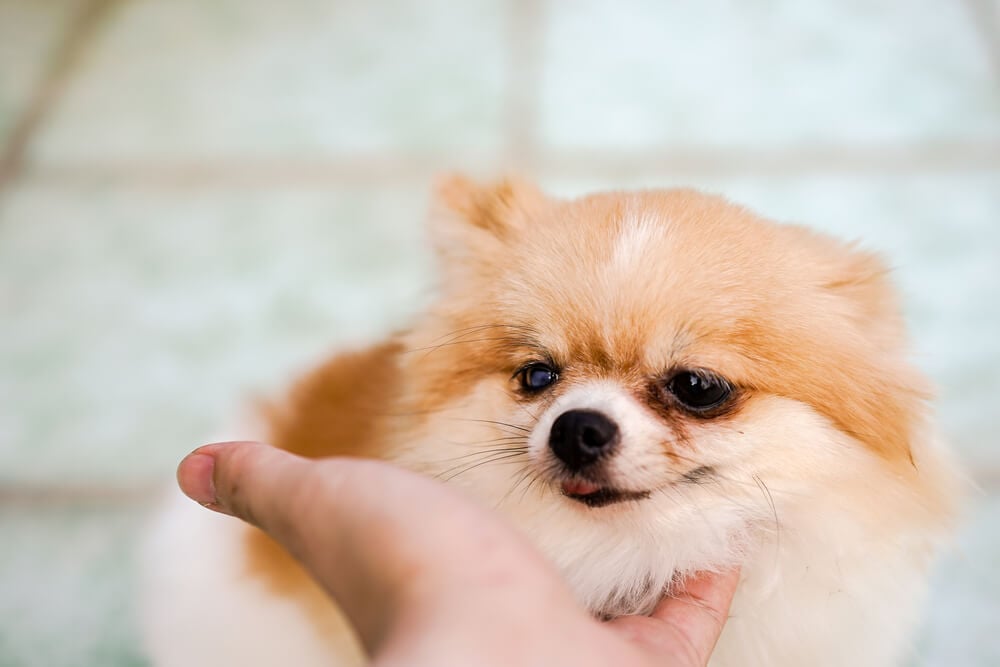 8. CBD First, Treat Second!
"When I first started using I did as suggested by someone. Just squirt the dropper into their mouth followed by a high reward yummy treat. Now she willing opens her mouth for the dropper, don't even have to hold her head, follow with the yummy treat, done!" – Karla Kolk Marshall
9. Yogurt and Peanut Butter Frozen Treats!
"I melt peanut butter, mix in vanilla yogurt and the CBD oil. Pour into silicone "bone" shaped ( amazon) trays and freeze until solid. My dog LOVES these." 🙂 – Amy Havlu
10. Protein Rich Egg Mixture
Raw egg is a favorite of many dogs, and a great nutritional boost if your dog is only fed a dry diet. Drop the CBD oil into a raw beaten egg mixture, then pour over your dog's kibble. The egg makes a great source of high quality protein.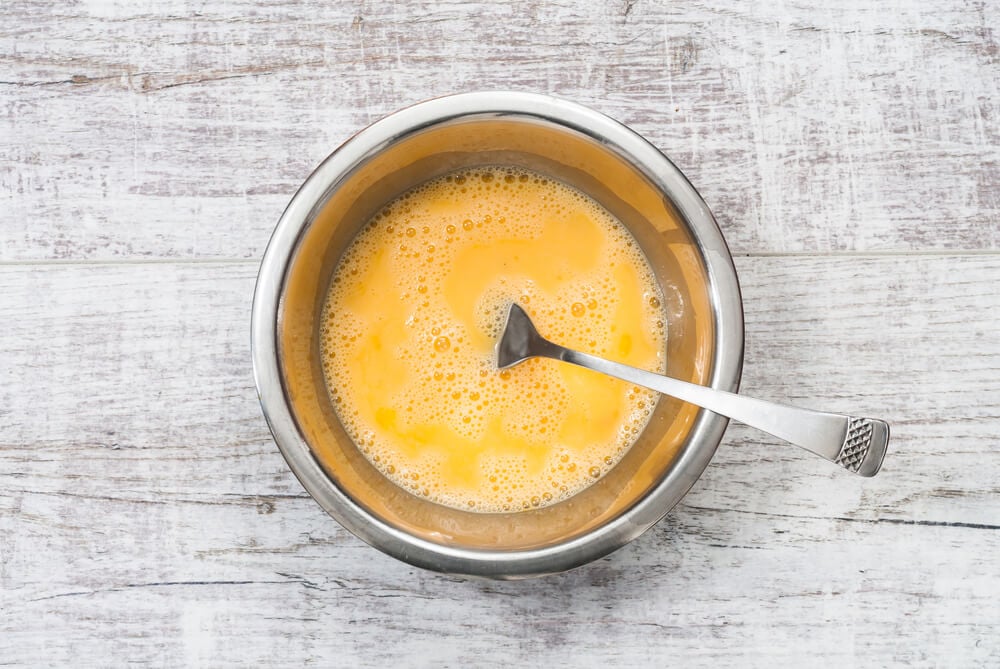 11. Bacon Flavored Soft Chews with CBD Already Inside
Did someone say bacon? Some of our customers opt for our easy and effective bacon flavored CBD soft chews for dogs. Each chew contains 5 mg of CBD oil. Soft chews are great options for dogs that prefer the texture over baked, cookie type treats.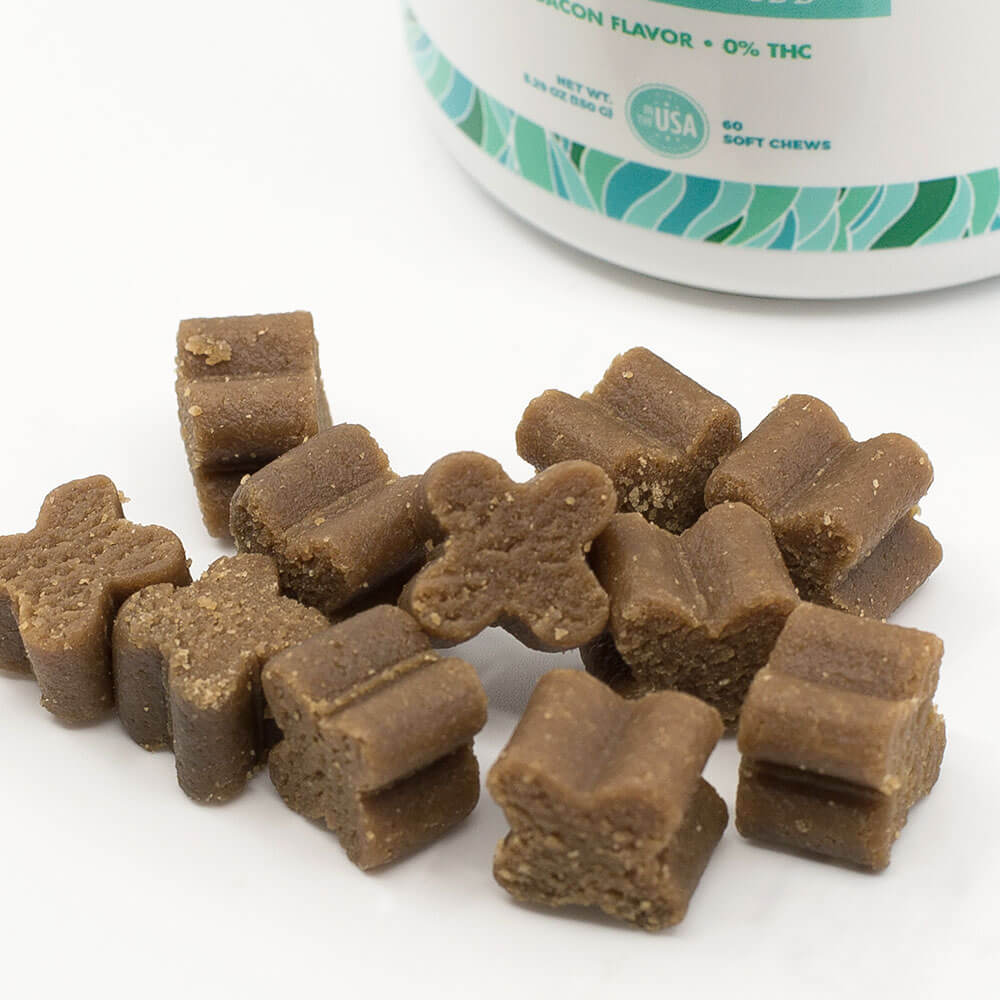 12. Pre-made Baked Cookie Treats – Great for Traveling
Many dogs prefer the texture of a baked cookie type treat. Our bacon and cheese flavored CBD dog treats are a great option for these pups.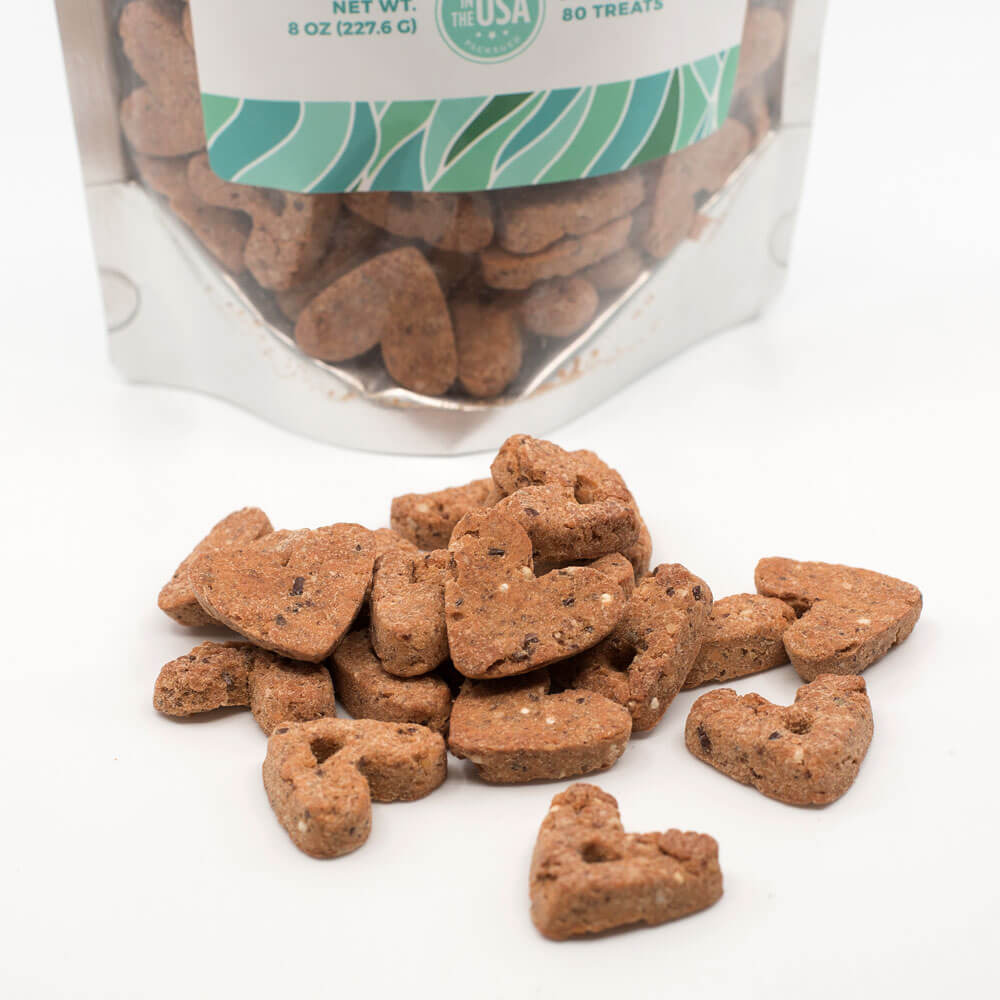 Remember, Start Small!
Remember anytime you give your dog a new food item or treat, you should always test their tolerance first with a small amount. Too much too soon can be a few days of an upset tummy or not so pleasant doggy gas!
Giving CBD in a Treat Vs. Directly in The Dog's Mouth
Many people ask us which is better, giving CBD inside a treat (like the ideas above) or directly into the dog's mouth.
There are several benefits to administering the oil directly to your dog's mouth. Studies have found that CBD is absorbed by the body faster when giving sublingually under the tongue or in the gums. In addition, it appears to be more bioavailable to the dog's body. However, giving directly to the mouth is not always an option for picky pups. Giving CBD in food or treats can be just as effective, but you should allow a bit longer to see the effects.
A Final Tip: Consider Trying a Different Carrier Oil
A final consideration is the taste of the carrier oil in the CBD product you choose. Many dogs may not enjoy the flavor of MCT oils found in most CBD dog products. Here at Cannanine, we chose Hemp Seed Oil as our carrier oil, because it provides a boost of healthy Omega-3 fatty acids, as well as a delicious flavor that many dogs enjoy.
Learn More About Cannanine CBD