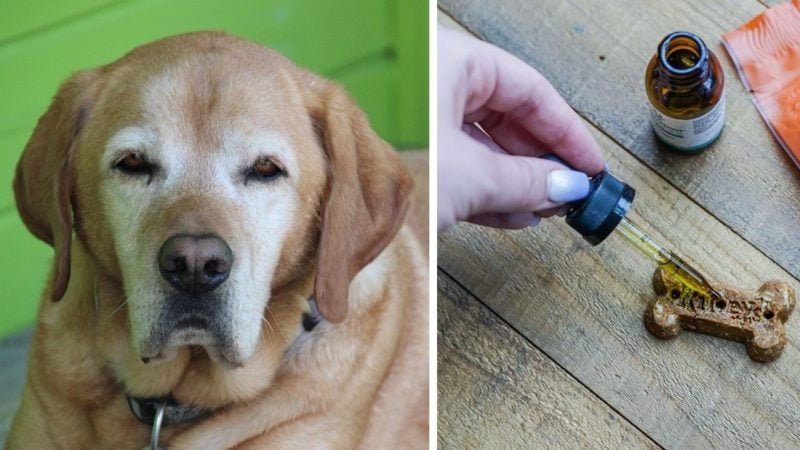 "What Dosage of CBD Oil Should I Give My Dog?" and "How Long Before CBD Starts Working?" These are among the common questions senior dog parents ask when starting a CBD routine.
Once you find the prefect dose and discover just how quickly CBD begins to alleviate your dog's symptoms, there is another important question to ask:
How Often Should I Give My Senior Dog CBD?
The short answer is: It depends on your dog. Some people create a set dosing schedule of two or three times a day. Others only give CBD "as needed," when their senior pooch shows symptoms of a physical or behavioral ailment.
The good news is that CBD oil is incredibly safe, even for senior dogs taking prescription medications. The bad news is that the therapeutic effects of CBD may lessen over time, requiring a dosage increase to achieve the same effects.
For these reasons, many vets recommend daily CBD dosing for their senior patients to ensure they get its full healing benefits.
Note: CBD is non-toxic, and it's impossible to overdose, but you may want to consult your vet to find what works best for your dog.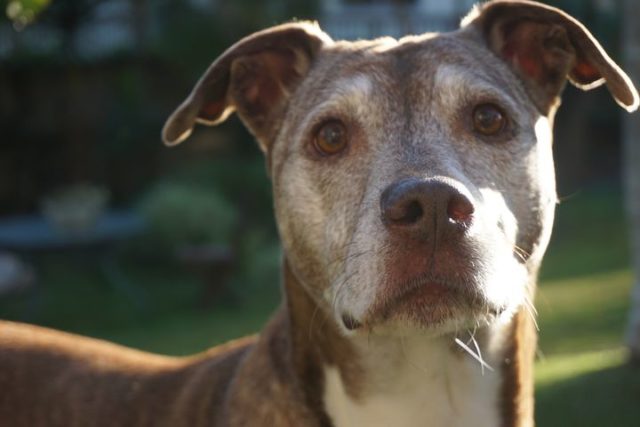 6 Reasons To Give Your Senior Dog CBD Everyday
1. To Reduce Inflammation
Inflammation is the body's response to injury, illness or infection. Not only does chronic inflammation cause pain, it also predisposes your dog to abnormal cell growth and other diseases.
Daily dosing with CBD oil naturally reduces inflammation in the joints, digestive tract, and more.
2. To Ease Joint Pain
The majority of dogs over the age of seven suffer from some level of joint pain. This is often due to the breakdown of cartilage with age.
When given daily, CBD oil helps reduce painful joint inflammation and lets senior dogs stay active. CBD has proven so effective at treating chronic pain that scientists are considering it a new class of drug.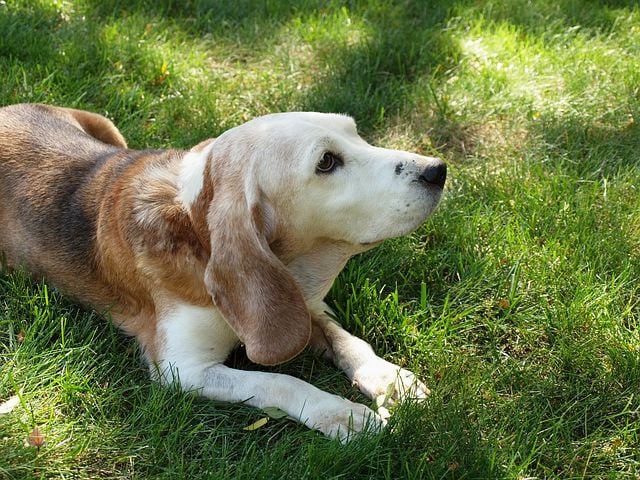 3. To Fight Anxiety
Senior dogs often suffer from worsening anxiety later in life due to the increasing frailty of their bodies and minds.
CBD oil targets the endocannabinoid system to help balance emotions and induce a feeling of calm in times of stress. Daily use may ease symptoms for seniors battling separation anxiety and general anxiety.
4. To Support Brain Health
In laboratory tests, CBD has been shown to protect the brain from cell death caused by free radicals and toxins. It also supports normal cellular function and promotes healthy aging through mitochondrial support.
Researchers note that CBD is non-toxic even when given in large, frequent doses, making it safer for daily use than other substances.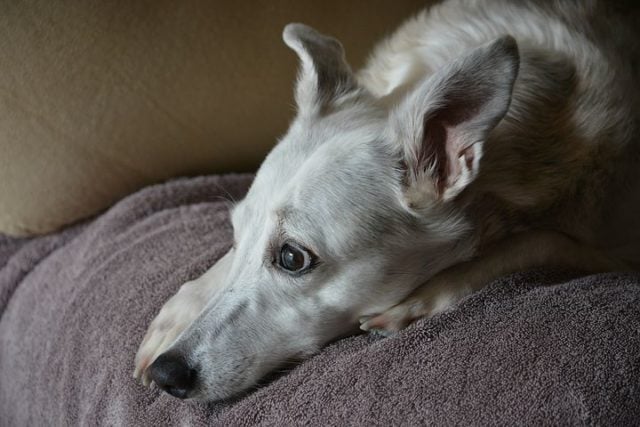 5. To Minimize Nausea & Stimulate Appetite
A steady, nutrient-rich diet is extremely important for senior dogs, especially those battling illnesses. Unfortunately, many conditions and the pharmaceuticals used to treat them can affect your dog's appetite.
If your older dog's appetite is waning, try daily CBD dosing to stimulate the appetite and fight nausea.
6. To Improve Sleep
Canine cognitive dysfunction (doggy dementia) can cause your senior pooch to feel restless and confused at night.
A regular evening dose of CBD can help sooth their mind and put a stop to the pacing, panting, and frequent late-night waking. It's pain and anxiety-relieving properties also promote better sleep. When your dog rests peacefully, you can rest peacefully!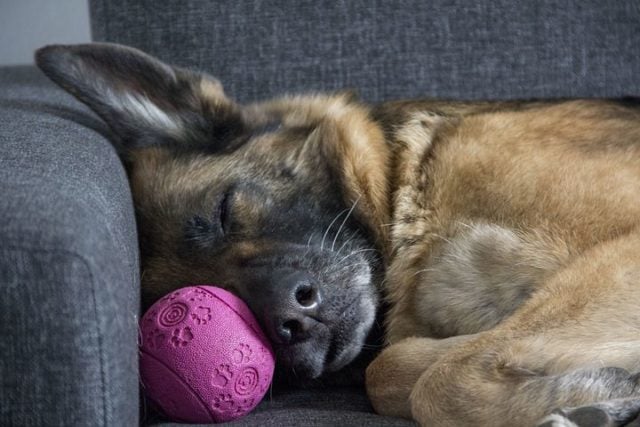 Which CBD Oil Is Safest For Daily Use In Senior Dogs?
Cananine™ Organic Full Spectrum CBD Oil is made from 100% organic Colorado hemp. It is completely free of THC, the potentially harmful cannabinoid found in marijuana. Most hemp products contain small amounts of THC, but Cannanine removes every trace to ensure your dog's safety.
Additionally, every batch of Cannanine is tested by an impartial third-party laboratory to verify that it is THC-free and ensure there are no heavy metals, bacteria, or mold.
View the most recent Certificates of Analysis from Pro Verde Laboratories here.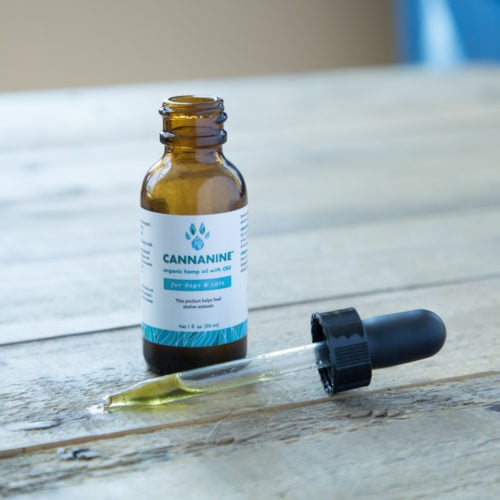 These statements have not been evaluated by the Food and Drug Administration. This product is not intended to diagnose, treat, cure, or prevent any disease. The information on this website is not intended to replace a one-on-one relationship with a qualified healthcare professional.