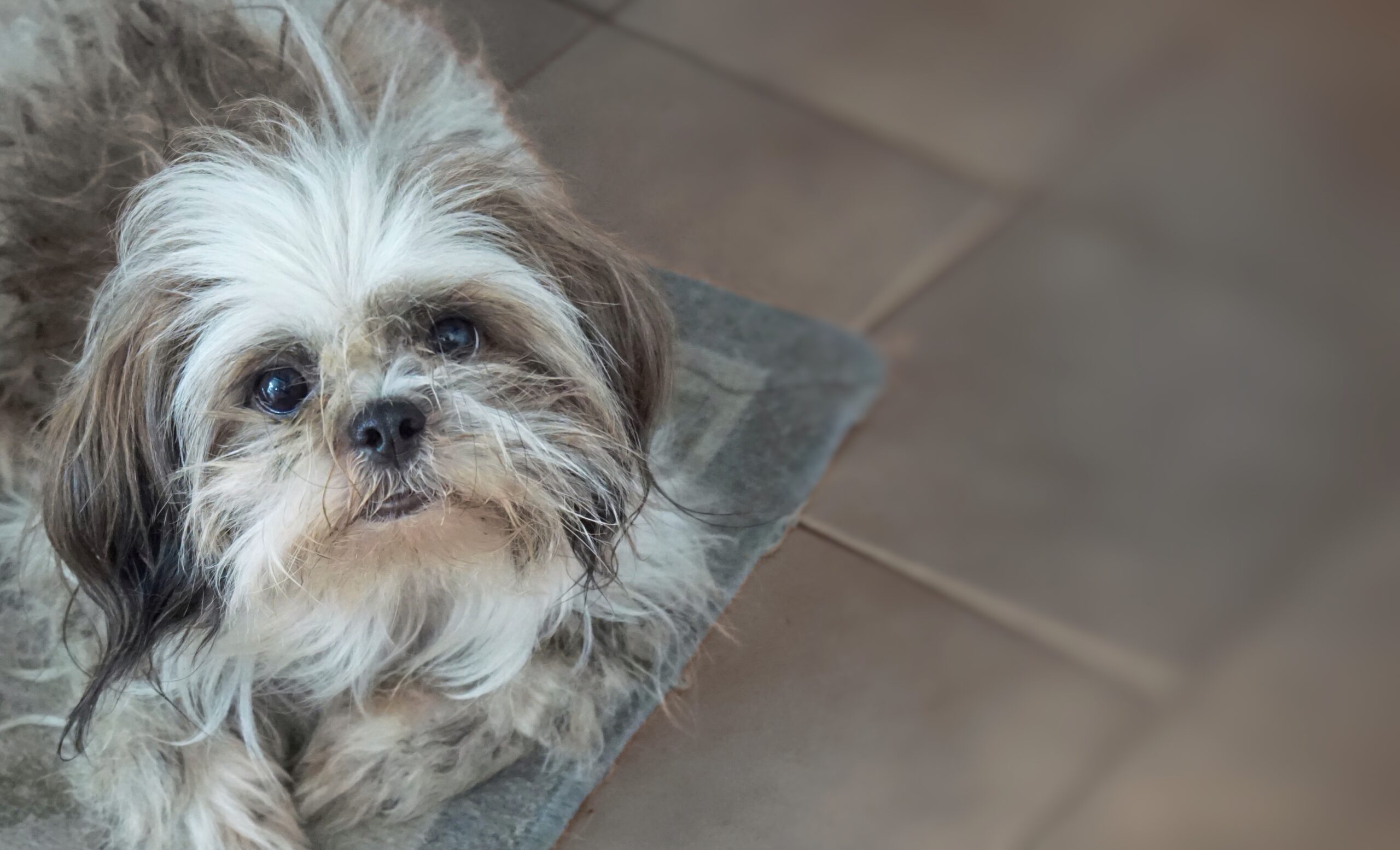 From Paralyzed to Prancing Around
I want to start my review off by making something very clear, I almost never write any kind of review. Ever.
Whether I had a great experience or a terrible experience. I usually just keep it to myself and move on. But this is a completely different situation. I have to write a review. I have to let people know what is possible and the people at Cannanine deserve to have their products praised.
So here's the backstory, I have a 13-year-old Shih Tzu named Skipper. He has 7 inoperable herniated disks in his lower back and 2 years ago he had spinal surgery for a blown disk in his neck.
That blown disk had caused him to be paralyzed. Luckily the surgery was a success and he regained the ability to walk, although it was sluggish and hard to watch. He limped on. But his lower back was still a problem and it caused him a lot of pain.
As he got older, walking got harder. He couldn't jump anymore and he had a hard time even getting up from the floor.
It absolutely killed me to see him suffering like this. I mean, he couldn't even stand up without pain.
I understand that as dogs get older these sorts of things start to happen more frequently. But, I just had a feeling in my gut that Skipper could have a much more pleasant life than the one he was living right now.
Turns out, my gut feeling was right.
I found Cannanine after looking for different ways to help my little buddy feel better. I stumbled across a few different articles talking about joint pain and how to alleviate it. After seeing so many stories of people whose dogs had benefited from the CBD oil I knew I had to give it a try.
So we tried the CBD oil, and if I'm being honest I didn't have high hopes for it. My husband thought I was crazy for wanting to try this!
This was a total Hail Mary for my pup.
But within 2 days…
2 DAYS!
Skipper was getting up out of bed like he was 5 years old again! He wasn't straining and he was able to stand right up. He has almost no difficulty doing the things he did years ago.
Skipper's only 19lbs so I've been giving him 1 chew a day but the results so far have been nothing short of amazing.
My dog is doing so much better and I was able to prove my husband wrong, a win-win in my book!
I admire and respect Cannanine so much. You guys are doing such great work and I'm happy to help contribute in any way I can.
But more than anything I just want to thank Cannanine for the life they've given back to Skipper. He's back to his old playful self and you guys are 100% responsible for that.
Bless all of you and the wonderful work you're doing.
Note from Editor: A huge thank you to Sally for sharing her story. If you're interested in trying CBD with your pup you can check it out here!