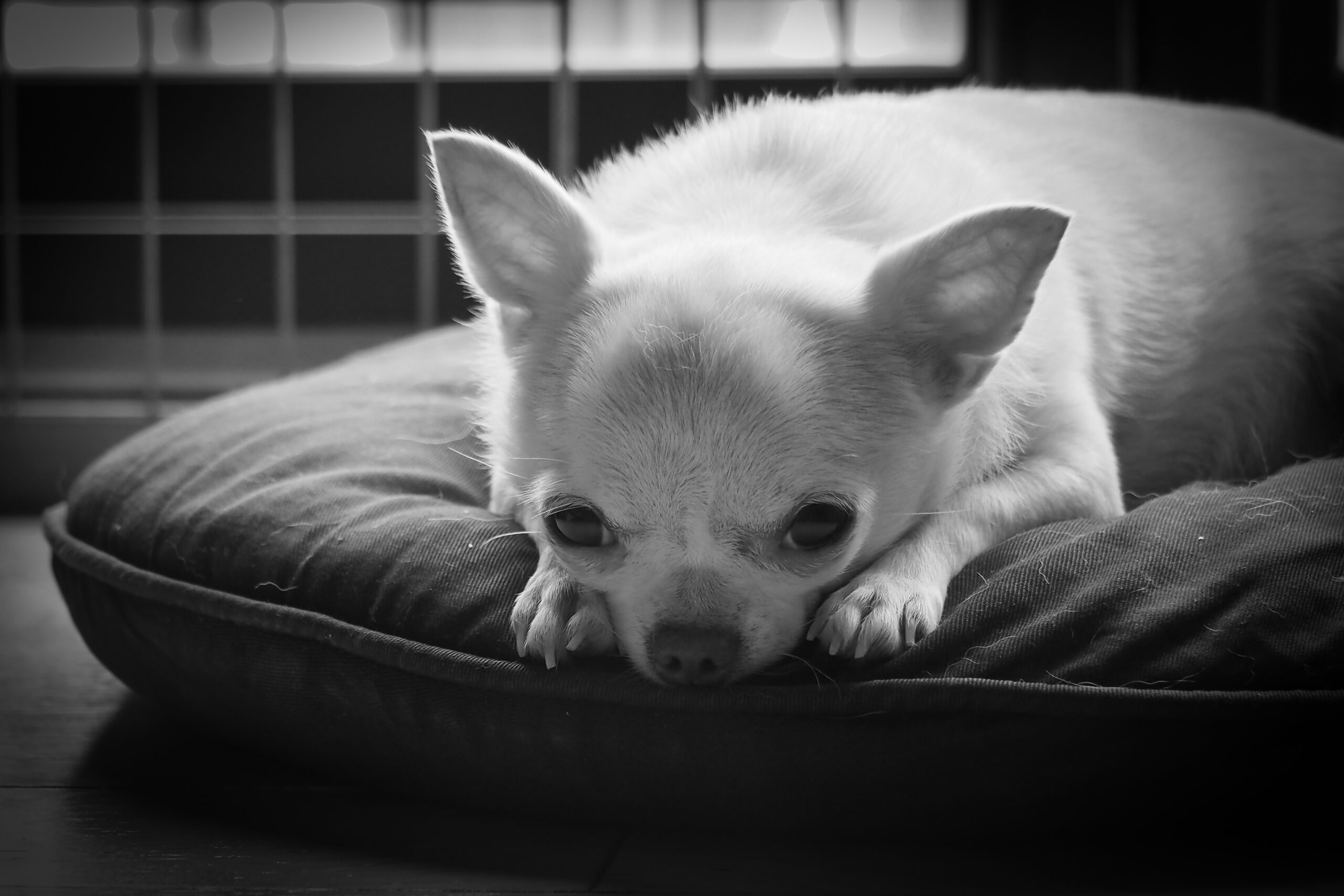 I Didn't Think My Dog Would Ever Recover and Walk Again…I Was Wrong.
Nobody ever thinks about seizures or strokes when they get a dog. I certainly didn't when our little chihuahua Darla Bell started showing weird symptoms. But that's exactly what happened.
Two years ago we almost lost Darla. She started off by exhibiting some strange behavior, she would bump into furniture and walls every once in a while and we noticed that her movements were sluggish and out of place. At first we thought she was just an old dog and that's how old dogs act. After all she was getting to be a pretty old dog at 13 years old.
The symptoms got worse and worse and eventually we called the vet to see what was happening with our little Chihuahua.
The Vet said she had suffered some sort of prolonged seizure or stroke. Soon after seeing the vet Darla Bell lost the ability to see and after that she lost the ability to walk as well.
We weighed our options pretty carefully, a dog that can't walk or see doesn't have a great quality of life. We talked a little bit about putting her down if we couldn't find any solutions for her but that was only going to be a last resort. I desperately wanted to find a way to help Darla Bell.
I had researched different CBD oils a little bit at this point and I was convinced that I wanted to try some. At the very least I wanted Darla Bell to be comfortable and relaxed during this tough time. I didn't really know what to expect from CBD oil. I had heard so many different stories from different people, but I was willing to give anything a try.
But I never would have expected what happened. Within just a few days of starting Darla Bell on the Cannanine CBD oil regiment we started to see amazing results. It truly looked like a miracle, like a genuine miracle.
Within just a few days of starting the oil she began to walk again. She just got up and started walking all on her own and this was after about three weeks of her having no ability to walk whatsoever. I mean we had to lift her into bed and carry her outside to use the bathroom before this.
To see her go from that to walking around and wagging her little tail again was amazing. Gradually she even started to run around and play again too.
It was just wonderful to see her go from a shell of her former self to a happy and playful pup again.
She never regained her eyesight, but she's running around again. Probably more than before she had her seizure or stroke. She's so full of energy and life. And she's NEVER HAD A SEZIURE SINCE STARTING ON THIS CBD OIL!
That was in May 2020 and Darla Bell is still here and she is still running around and wagging her tail every day. I 100% Believe that it was the oil from Cannanine that saved her. If we hadn't found you I don't think our little Darla Bell would be here today.
Thanks for letting me share Darla Bell's story. – Ruth.
Note from Editor: A Huge thank you to Jill for sharing her story about Darla Bell. If you'd like to learn more about the Cannanine 500mg Oil please check it out here.