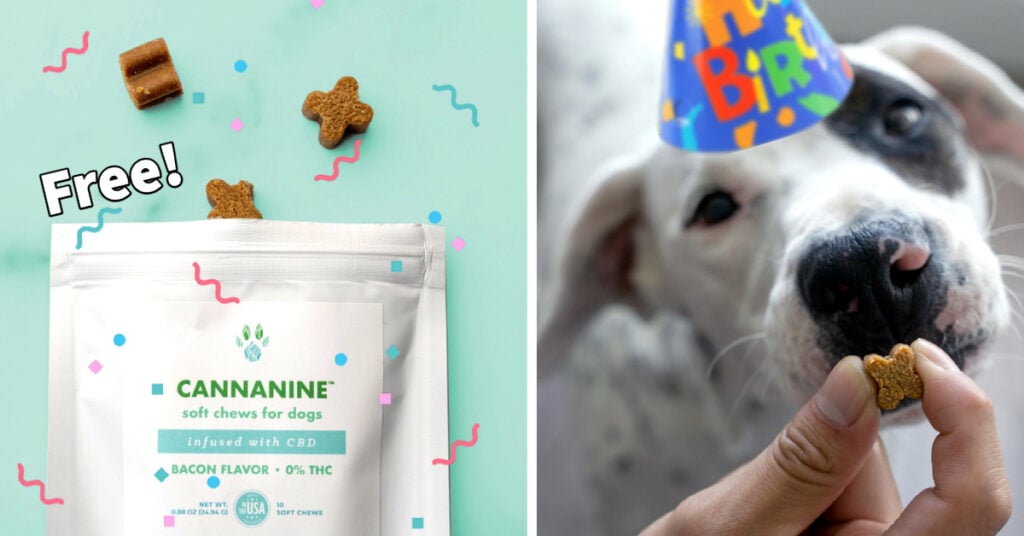 Even if today isn't your dog's ACTUAL day of birth, we'll still send one for their special day (for FREE)! 🎉  Your dog is getting older so – we wanted to go above and beyond to celebrate them!
Thousands of pet parents have seen how Cannanine has helped your dog beat anxiety or reduce joint pain! Signs of joint pain can we seen as soon as 3 years old. Since our company, Cannanine™ just turned 3 🎂 we wanted to give the gift of pain relief to 500 pet parents who have wanted to try CBD for their aging pups!
There's about 500 packs in this box, and We'd love to send you out one, FREE (just cover a small S&H fee)
Once the FREE CBD chew packs are gone, this we'll delete this post! 
Thank you again for your support these last 3 years! We can't wait to support your pup's pain relief for years to come. 💙