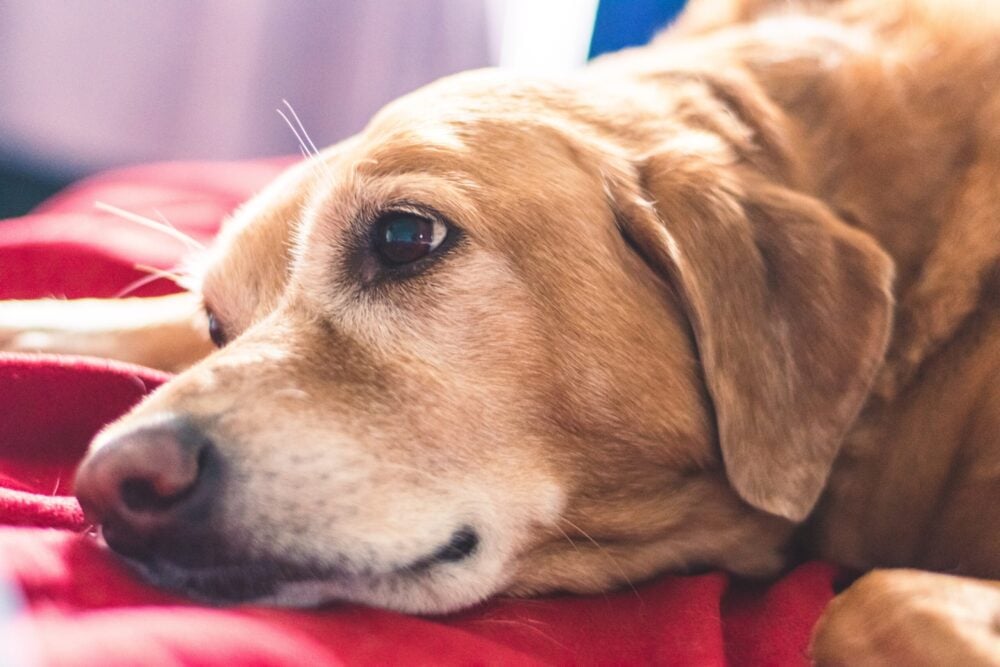 My dog was limping and in pain.Vet couldn't help. I found CBD and WOW.
Our 11-year-old lab had been through quite a lot at her age.
She had torn both back leg CCL ligaments being a crazy pup. When the Vet did her right side, there was a complication and it became infected. Hardware was added for stabilization and then removed.
It was a lot.
Recovery was slow. It got to a point where she couldn't bear weight on her right hind leg. It was too painful.
Vet visit after vet visit provided no feedback. The bone looked solid and so did the healing. We have great Vets so we know they were working hard to help us – but there was nothing more they could do.
It was heartbreaking to hear her whimper trying to get up anytime she laid down. The walks were unbearable.
Her quality of life was the best we could give her but we wanted to do more- we had to do more for her.
I did a deep dive into natural solutions researching what we could do that we hadn't done.
That is when I came across Cannanine CBD. Their testing and information was sound and I had heard from a friend that it had worked wonders for their pup.
So I jumped in with both feet and decided it was worth a try.
I WAS SHOCKED.
Within less than a week of being on Cannanine CBD oil twice per day, we no longer had a dog limping in pain on three legs. She was bearing weight on her forth right leg!!!
It was an absolute miracle. I cannot express the relief.
18 months have gone by and she remains pain-free and in good spirits. The results are the same. She runs and plays – it is wonderful.
My recommendation to others – if your dog is limping or in pain, try CBD. It works!!!
EDITORS NOTE: A HUGE thank you to Deb for sharing her incredible story with us. If you'd like to see if Cannanine CBD is something that can work with your dog, check out our award-winning pet CBD products here.