I adopted Rosana from a severely overcrowded and underfunded shelter in Mullins, SC. It was the day after Thanksgiving, and Rosie's last chance to find a home.
Something about her photo on Facebook drew me in, and I found myself driving three hours to Marion County to save her from euthanasia.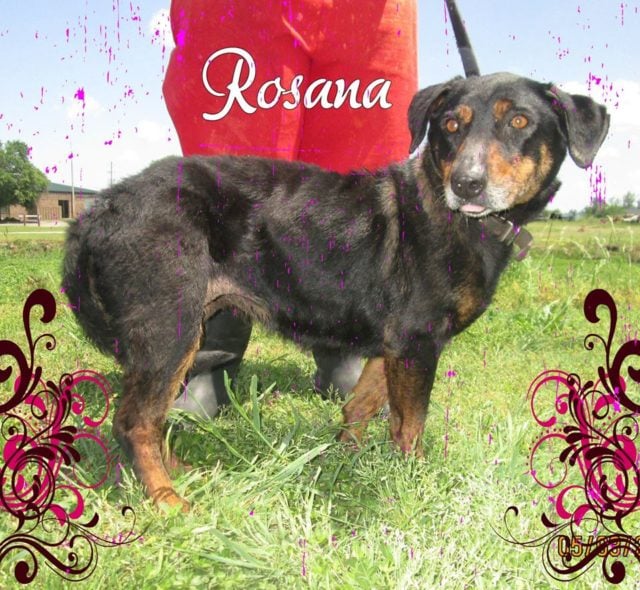 The shelter staff guessed she was about ten years old, but it was hard to tell because most of her teeth were missing or worn down to nubs.
She had recently been spayed and tested positive for advanced heartworm disease. Due to low funding, the shelter was not able to provide further vet care.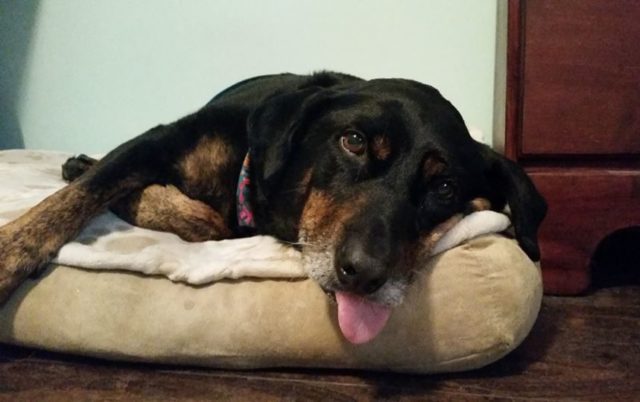 By that evening it was clear Rosie was a lot sicker than I realized. She had a horrific cough, a foul odor, and was very weak. I rushed her to the vet, but the news was not good.
Rosie's lungs were so inflamed it looked as if she might have cancer. Her spine and hips were also riddled with arthritis.
My vet said her back was so bad she was shocked Rosie could stand, let alone walk. After all the effort to save her life, it seemed euthanasia might be the most humane choice after all.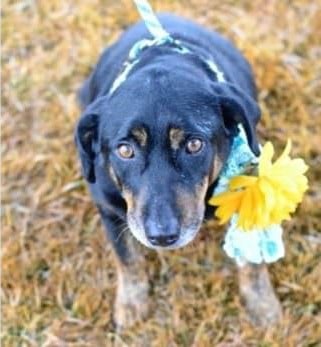 My vet gave her a whopping dose of steroids and sent us home with an arsenal of medications to try to manage her many problems.
It worked! The steroids cleared her lungs, and once her heartworms were gone, Rosie's hacking cough improved. She had good days and bad days with her arthritis, but overall, we were managing.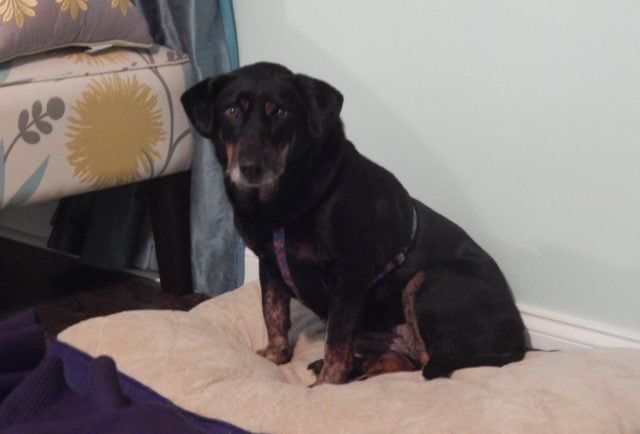 The problem was her many daily meds – and the side effects that came with them. All told, Rosie took six medications a day for pain, coughing, seizures and dementia.
The combination of drugs either knocked her out or made her even more disoriented. She would pace and pant all night, then sleep all day.
After countless adjustments to her routine, I finally asked my vet about CBD oil. She shrugged and said, "It certainly can't hurt."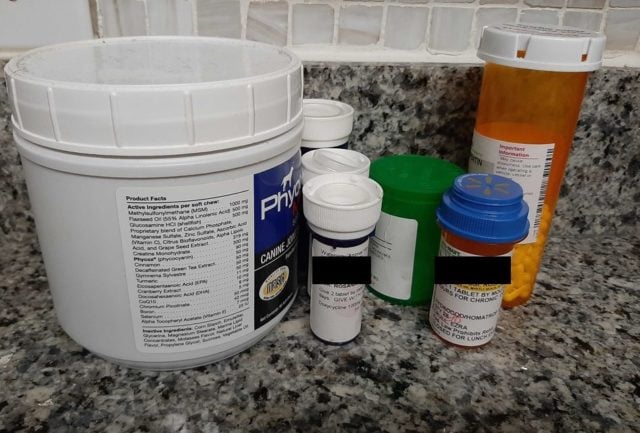 The first night I gave Rosie Cannanine CBD oil she slept straight through until 6 AM. I assumed it was just a coincidence, but the trend continued. Rosie was sleeping better, playing more, and had more energy on her walks.
I also noticed that it helped ease the vertigo she sometimes suffers after a seizure. Instead of retching, drooling, and stumbling, Rosie can eat nausea-free and walk without falling over!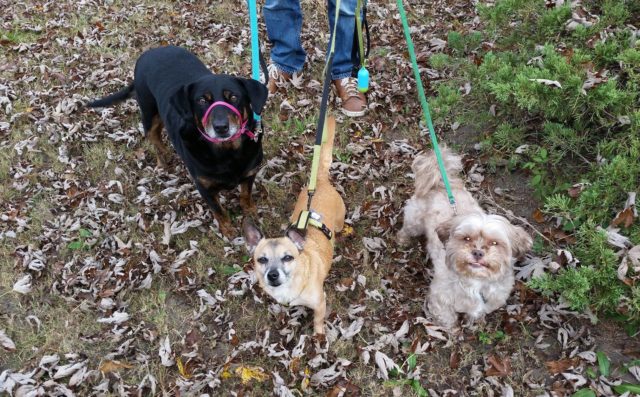 Slowly, and under the supervision of my vet, I began weaning her off pharmaceuticals. Today, Rosie takes Cannanine twice a day. She still has medication for her chronic cough and arthritis, but only takes them as needed.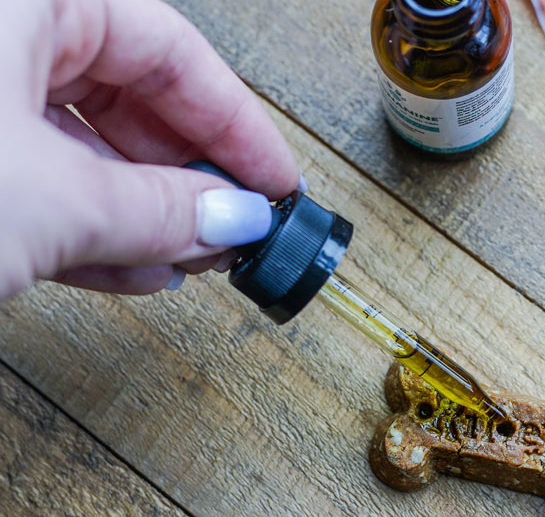 Rosie is a senior dog with a lot of issues, but CBD gives her relief without making her loopy or changing her personality. I don't know how long she'll be with me, but for now I am grateful to Cannanine for giving us more quality days together!
Written By: Dina F.
Learn More about Cannanine CBD
To learn more about Cannanine CBD, our quality, testing and difference visit this page. You can also view our free resource: 8 Things To Know Before Giving CBD to Your Dog.
Shop Organic Hemp Oil With CBD here.
These statements have not been evaluated by the Food and Drug Administration. This product is not intended to diagnose, treat, cure, or prevent any disease. The information on this website is not intended to replace a one-on-one relationship with a qualified healthcare professional.