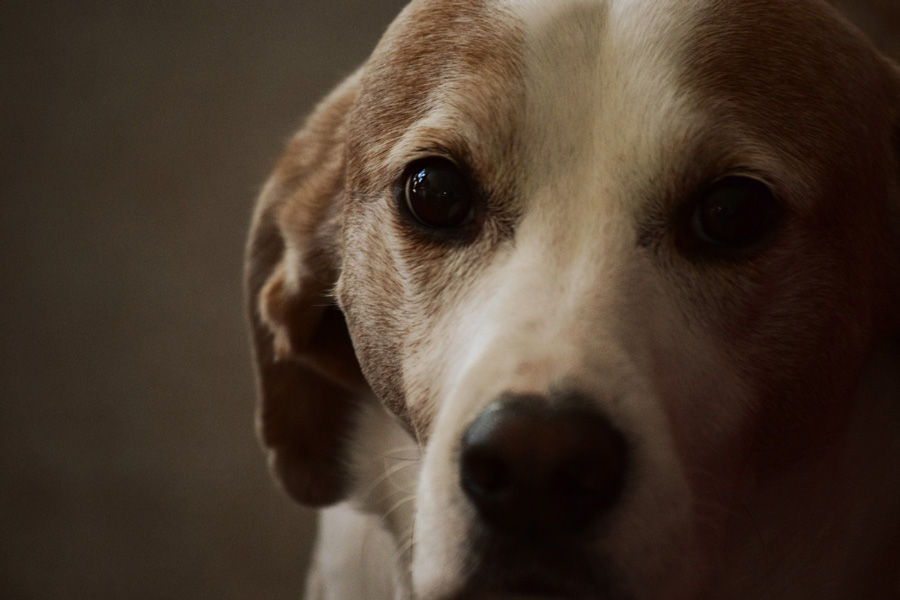 How CBD Oil Can Provide Natural Pain Relief for Dogs With Arthritis
Is your dog getting slow?
Does he have difficulty using the stairs?
Your furry friend may be suffering from canine arthritis, a degenerative joint disease that affects many older dogs. The disease is characterized by:
Wearing down of joint cartilage
Fluid buildup within the joint
And the formation of new bone around the joint.
These changes result in pain and decreased mobility that is often dismissed as just part of "getting older."
The disease is quite common. According to the American College of Veterinary Surgeons, canine arthritis affects approximately one-quarter of all dogs. Although it's more common in older dogs, it can occur in dogs of all ages.
Sadly, there's no cure for arthritis. Vets often prescribe nonsteroidal anti-inflammatory drugs to help manage arthritis symptoms in dogs. However, these drugs can have serious or even fatal side effects.
That's where CBD comes in!
Known for its anti-inflammatory benefits, CBD oil can provide pain relief for your pet without the laundry list of side effects associated with traditional prescriptions.
Although the use of CBD to treat ailments in pets is fairly new, thousands of dogs have enjoyed its health benefits—your pup could be next.
Let's take a deep dive into how CBD can help manage your dog's arthritis symptoms, how to use it safely, its side effects, and finally, the best CBD products for your pet.
What Does Research Say About CBD Oil for Arthritis in Dogs?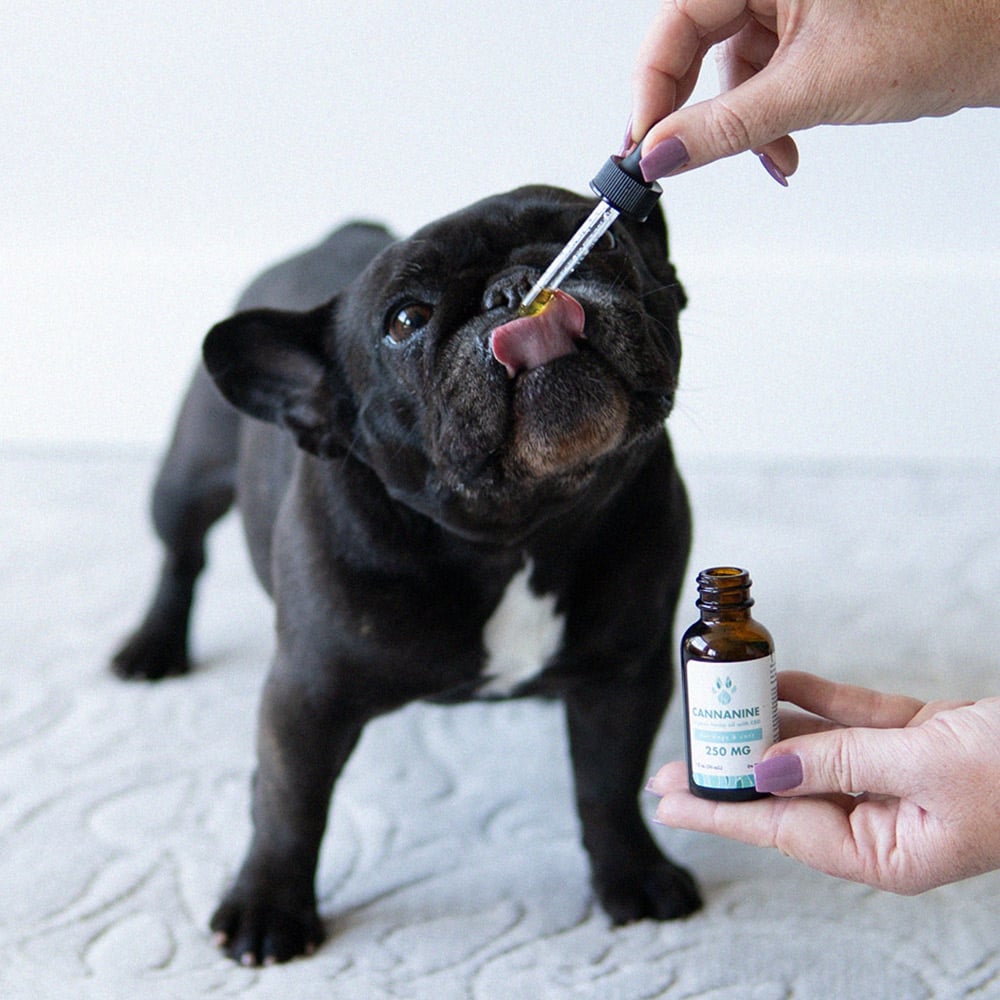 Scientific research shows that CBD has anti-inflammatory and pain-relieving properties—making it ideal for dogs with arthritis.
That explains why more dog owners are turning to CBD as a treatment option for arthritis in their pets.
Here's a brief look at what research has found:

For Reducing Inflammation and Pain
In a 2018 study, researchers from Cornell University looked at the health benefits of CBD oil for dogs. In the randomized, owner-blind, cross-over study, dogs suffering from arthritis were given 2 mg/kg CBD oil or a placebo every 12 hours for four weeks.
The findings indicated that 80% of the pups that were given CBD oil registered a marked improvement in pain, swelling, and mobility.
The results of this study are backed up by findings in other animal and human studies. For instance, a 2016 study published in the journal Pain found that CBD oil helped block pain in rats.
For Relieving Anxiety and Improving Sleep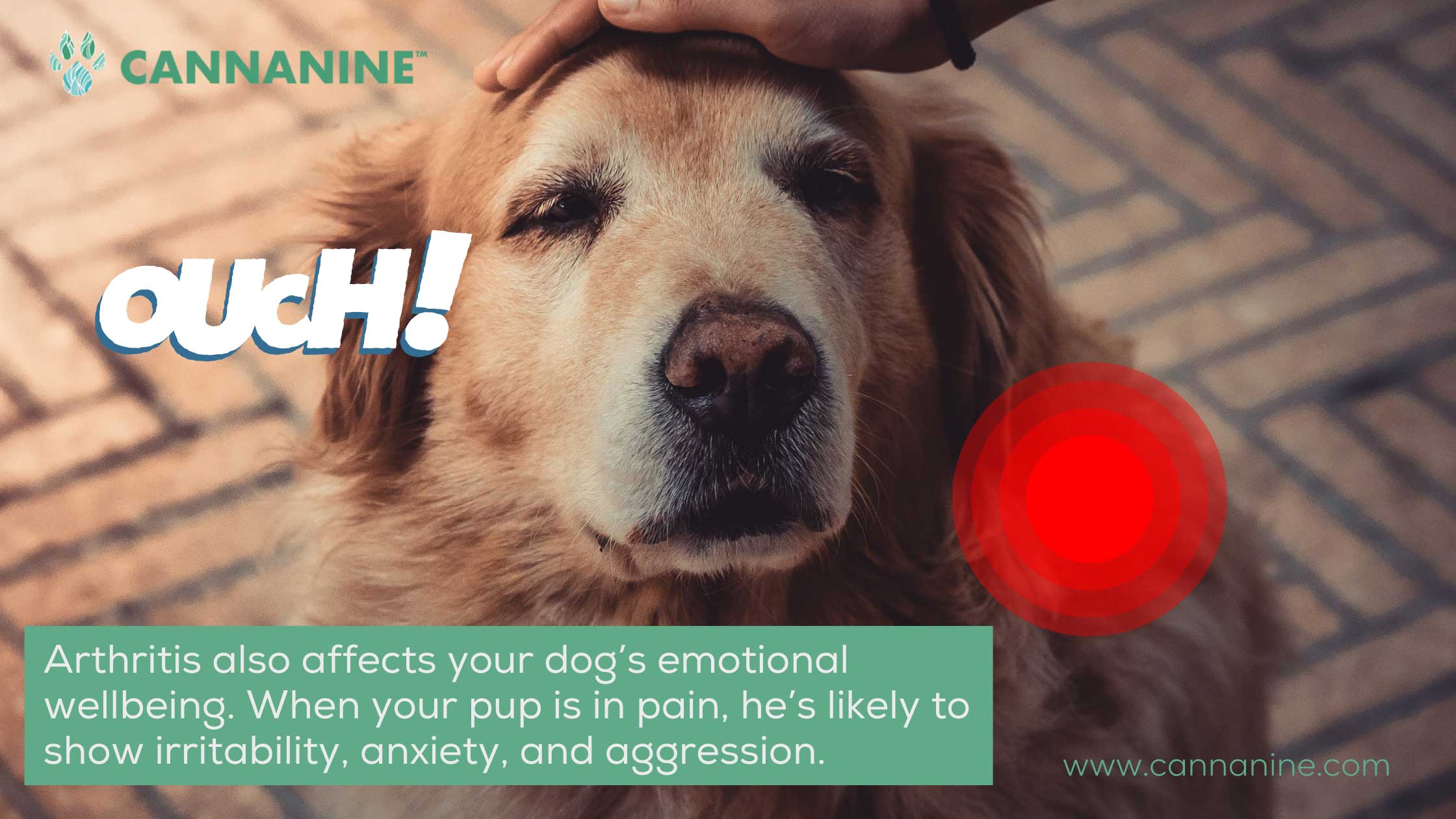 Arthritis also affects your dog's emotional wellbeing. When your pup is in pain, he's likely to show irritability, anxiety, and aggression.
CBD may also help alleviate these symptoms. In a 2019 study published in the Journal of Psychiatry, researchers found that CBD can help reduce anxious responses to stressful environmental factors.
Medicating your dog with CBD may also help manage depression and sleep problems. A 2019 study published in The Permanente Journal found that CBD helps block sleep disturbances caused by anxiety.
Although these studies were conducted on animal models and humans, scientists say that the results may be similar when CBD is given to dogs. That's because the endocannabinoid system (ECS), which contains cannabinoid receptors, works the same way in all mammals—dogs included.
How Do You Choose the Best CBD Products for Your Dog?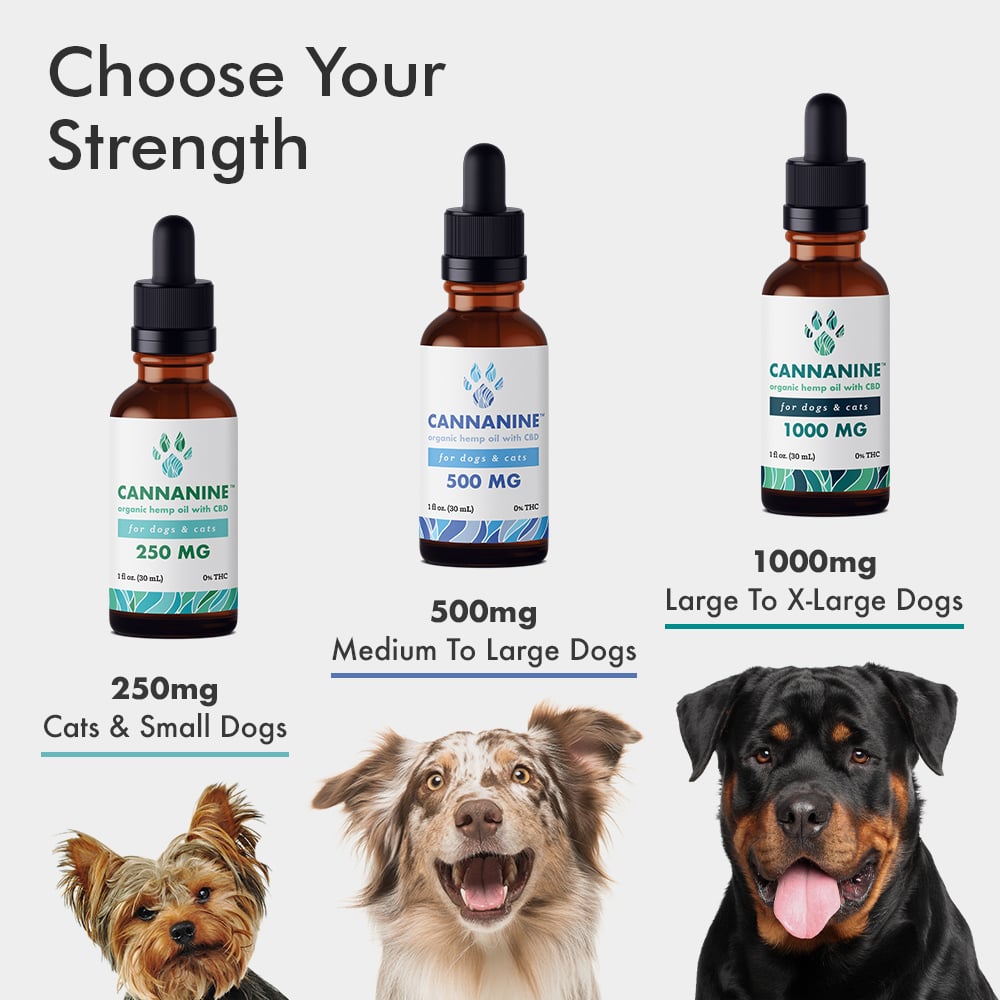 Choosing the best CBD products for your dog is easy when you know exactly what to look for. Take your time to research the options available on the market to find the highest quality product for managing your dog's arthritis symptoms.
Go for full-spectrum CBD extract, sourced from organic hemp. Unlike cannabis, hemp contains less than 0.3% tetrahydrocannabinol (THC). THC is the main psychoactive ingredient in hemp and marijuana.
In high doses, THC can be harmful to pets. It's therefore important to look for THC-free hemp CBD for your dog.
At Cannanine, we are committed to providing you and your dog with natural, safe CBD products. All our CBD products are:
100% THC-free
Made from organic, non-GMO, human-grade ingredients
Made in an FDA approved facility
Free of heavy metals, mold, yeast, harmful bacteria, and other toxins
CBD products for dogs tend to come in three forms: oil, treats, and topicals. Let's take a look at what you need to know about each option.
Form
Details
CBD Oil

Contains a hemp extract in a food-grade carrier oil.
Cannabinoids will be absorbed through tiny blood vessels in the mouth.
Effects will be experienced faster than with edible forms.
You can also mix CBD oil in your dog's food (but this will slow down its absorption).

CBD Pet Treats

A fun and easy way to give CBD to your pet, especially if they don't like the taste of natural CBD oil.
Each treat contains a specific amount of CBD, which makes dosing easier.
While absorption of CBD is lower with edibles, the effects last longer.

CBD Topicals

For topical application, CBD can be packaged as creams, balms, or gels.
Cannabidiol interacts with the CB2 receptors in the skin's epidermis layer
Topical application works best for localized pain and inflammation
Here are our top picks for the best CBD products for arthritis in dogs:
Cannanine Ultra-Premium Hemp Oil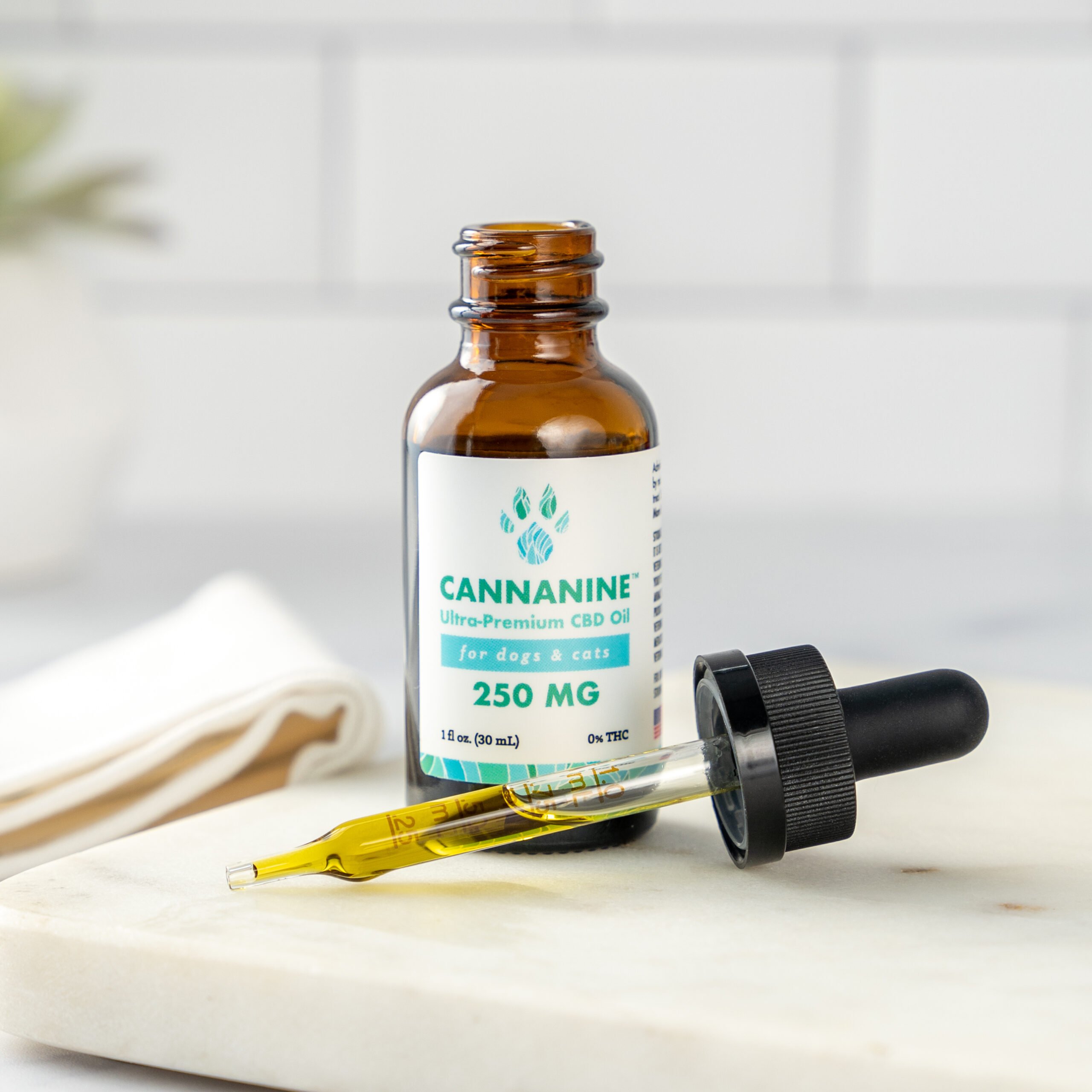 Cannanine Ultra-Premium Hemp Oil is a potent product designed for dogs suffering from joint pain and mobility issues.
Unlike many other CBD products on the market, ours contains zero THC. This means that you can safely give your pup this hemp oil without worrying that it will make them high.
The CBD oil is manufactured in the USA from organically grown Colorado hemp. It features
patented Nano-Sized Microemulsion for maximum bioavailability and absorption.
If you have a large dog, use 1000 mg. For medium and small dogs, opt for 500 mg and 250 mg strength respectively.
Other dog owners love this product. Here's what one had to say: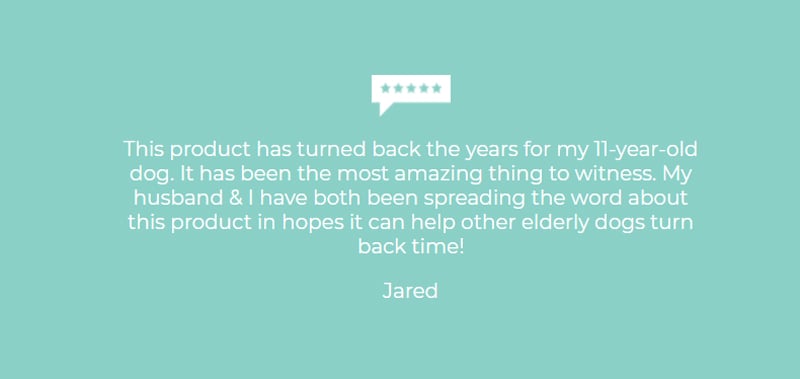 Cannanine Soft Chews for Dogs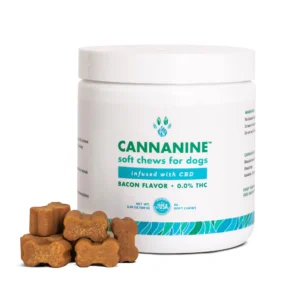 Cannanine Soft Chews for Dogs is a fun and easy way to give CBD oil to your furry friend.
In addition to the benefits of CBD, chews can also help your dog deal with the anxiety that comes with arthritis. Chews come in handy for calming your pet during or before stressful events such as storms, car rides, or trips to the vet.
Containing 5 mg of high-quality, THC-free CBD oil, these chews are suitable for pups of all ages. They come in a flavor that no dog can resist—bacon!
Cannanine CBD Beef Meatball Treats for Dogs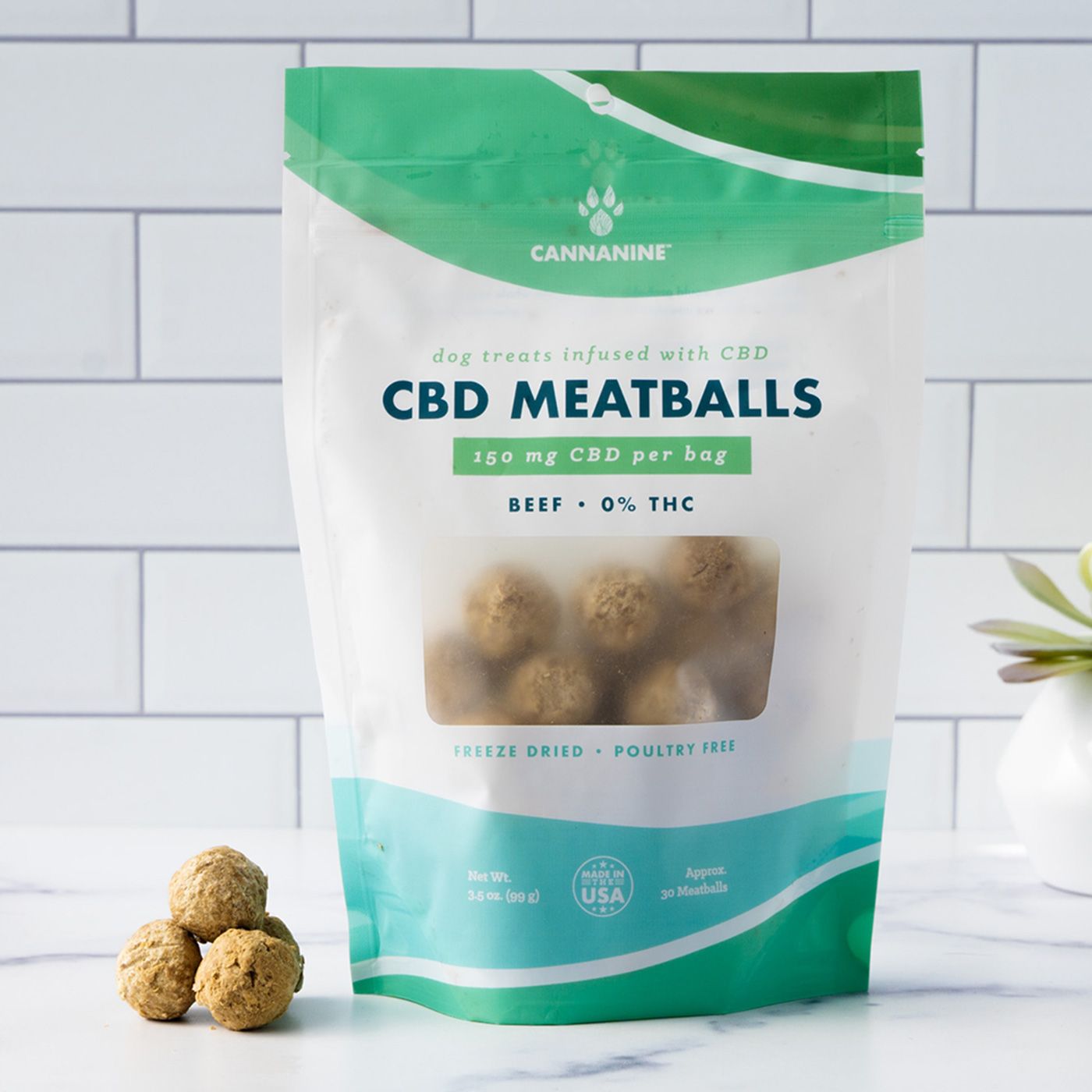 Does your pup love meatballs? Add Cannanine CBD Beef Meatball Treats to your shopping cart.
Each meatball contains 5 mg of high-quality, THC-free CBD. Made from 100% nutrient-dense Texas beef and organ meat, these meatballs are a tasty and nutritious way to give CBD to your pet.
The nutrients in the meatballs will help improve your pup's physical and mental health. Your dog will be begging for more.
Take it from one of our happy customers: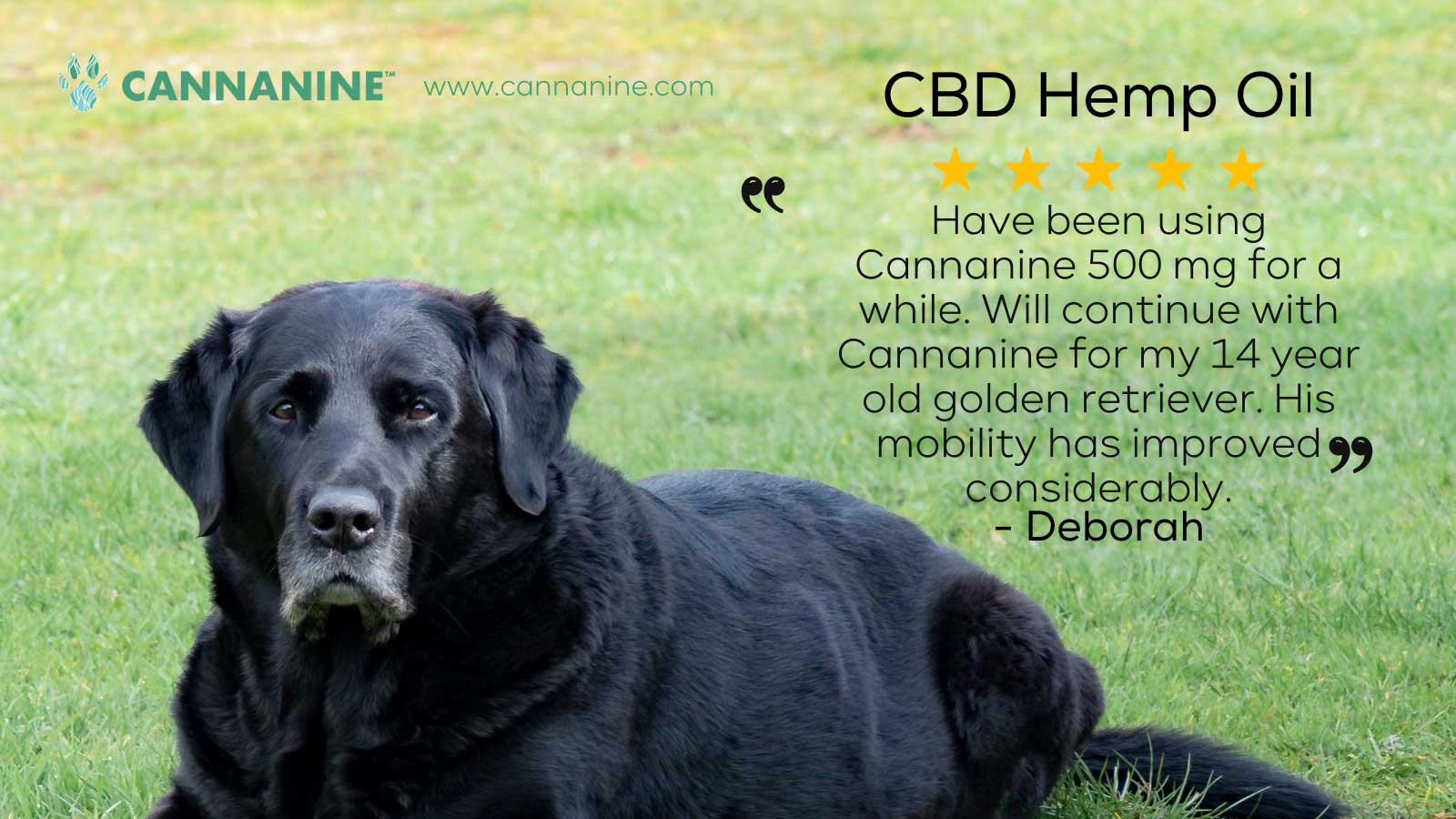 What Are the Potential Side Effects of CBD in Dogs?
The potential side effects of CBD in dogs include:
Drowsiness: CBD's calming effect can cause slight drowsiness, especially in higher doses.
Dry mouth: CBD can lead to decreased saliva production, causing oral dryness. It can manifest as increased thirst.
Lowered blood pressure: High doses of CBD can cause a temporary drop in blood pressure.
It's important to consult with your vet before giving your dog CBD. The vet will advise you on proper dosage to minimize potential side effects.
Choose Cannanine for High-Quality Organic CBD
Now you know why and how to use CBD to manage arthritis symptoms in your pup.
Being less toxic than traditional prescription medications, CBD is a great first step in managing early symptoms of arthritis in dogs. Incorporate it into your pup's routine to reduce pain, inflammation, and anxiety.
To maximize benefits and minimize side effects, always choose Cannanine for high-quality, THC-free CBD products.
Our hemp oil, CBD treats, and topical CBD creams contain organic, full-spectrum CBD oil from hemp. Our products are made in the USA from non-GMO human-grade ingredients.
Cannanine is an ethical veteran-owned business with a money-back guarantee. In addition, for every product purchased, Cannanine gives 7 healthy meals to shelter dogs.
Don't wait any longer, buy Cannanine products to manage your dog's arthritis.
Frequently Asked Questions
Is CBD Oil Good for Arthritis in Dogs?
Yes. CBD helps manage the inflammation, pain, and swelling associated with arthritis in dogs.
Is CBD Safe for Dogs?
Yes. Research has shown that taken in the appropriate amount, CBD is safe for dogs.
How Much CBD Should I Give My Dog?
The general rule of thumb for CBD dosage in dogs is 0.2 mg per pound of the dog's body weight. That translates to 5 mg of CBD for a 25-pound dog.
What Are the Side Effects of CBD for Dogs?
The most common side effects of CBD for dogs are drowsiness, dry mouth, and a temporary drop in blood pressure.
Can CBD Oil Be Used Long-Term in Dogs?
Yes. CBD is generally safe for long-term use in dogs. That said, it's best to consult your vet for advice on how to use CBD for your pup.