Don't Believe The Hype – CBD for Pets is "Very Promising" But Won't Cure Everything That Ails Your Dog
CBD oil for pets – Is it hype?
We've poured over the scientific literature and talked in depth with multiple veterinarians and Phd's who formulate CBD products. Despite what individuals or questionable websites claim, CBD will not sure everything that ails your dog.
There are, however, very good reasons to believe that CBD can support the health of your dog in 3 specific areas. Here's what we believe is the consensus about the ways cannabidiol can help your dog:
Supports healthy joints, especially in aging dogs – 2 studies have demonstrated that CBD shows great promise in relieving joint pain in older dogs. About 70% of the people purchasing the Cannanine product are using it for canine joint pain or other chronic pain relief.
Promotes a sense of calm in dogs with anxiety problems – One of the most popular reasons for trying CBD is to help calm down an anxious dog. Whether the anxiety is rooted in traveling, noise anxiety, storm anxiety, fireworks, or separation anxiety, CBD can be a great tool in your arsenal. In fact, the Cannanine CBD brand was started because of my great experience with using CBD to help beat extreme separation anxiety with my Siberian Husky.
Shows great promise in reducing the occurrence of seizures – One of the earliest therapeutic uses for CBD was for reducing the occurrence of seizures. In addition to numerous human trials, one study by Colorado State University showed that 89% of dogs suffering from seizures saw a drop in occurrences after using CBD.
Note that its very possible that future research will reveal many more benefits, but we believe confidently that today science supports the 3 areas detailed above.
Never Purchase CBD from a Company Does Not Offer a 100% Money-Back Guarantee
While we believe in the power of CBD for dogs, we also recognize that it doesn't work for every dog and in every situation. (here's a great survey we did on what percentage of the time it works for most dog owners) For this reason, Cannanine offers a 100% money-back guarantee. If you're not satisfied that CBD worked for your dog, we'll gladly refund your entire purchase, regardless of how much you've used. In fact, we won't even bother you to send it back!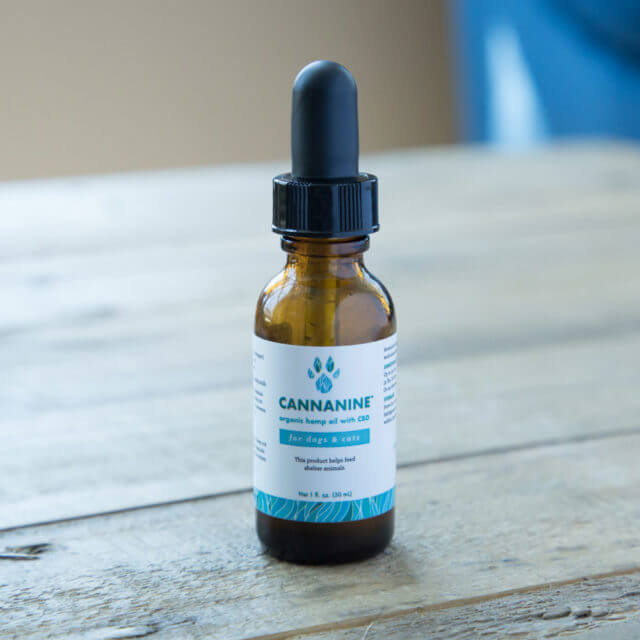 These statements have not been evaluated by the Food and Drug Administration. This product is not intended to diagnose, treat, cure, or prevent any disease. The information on this website is not intended to replace a one-on-one relationship with a qualified health care professional.