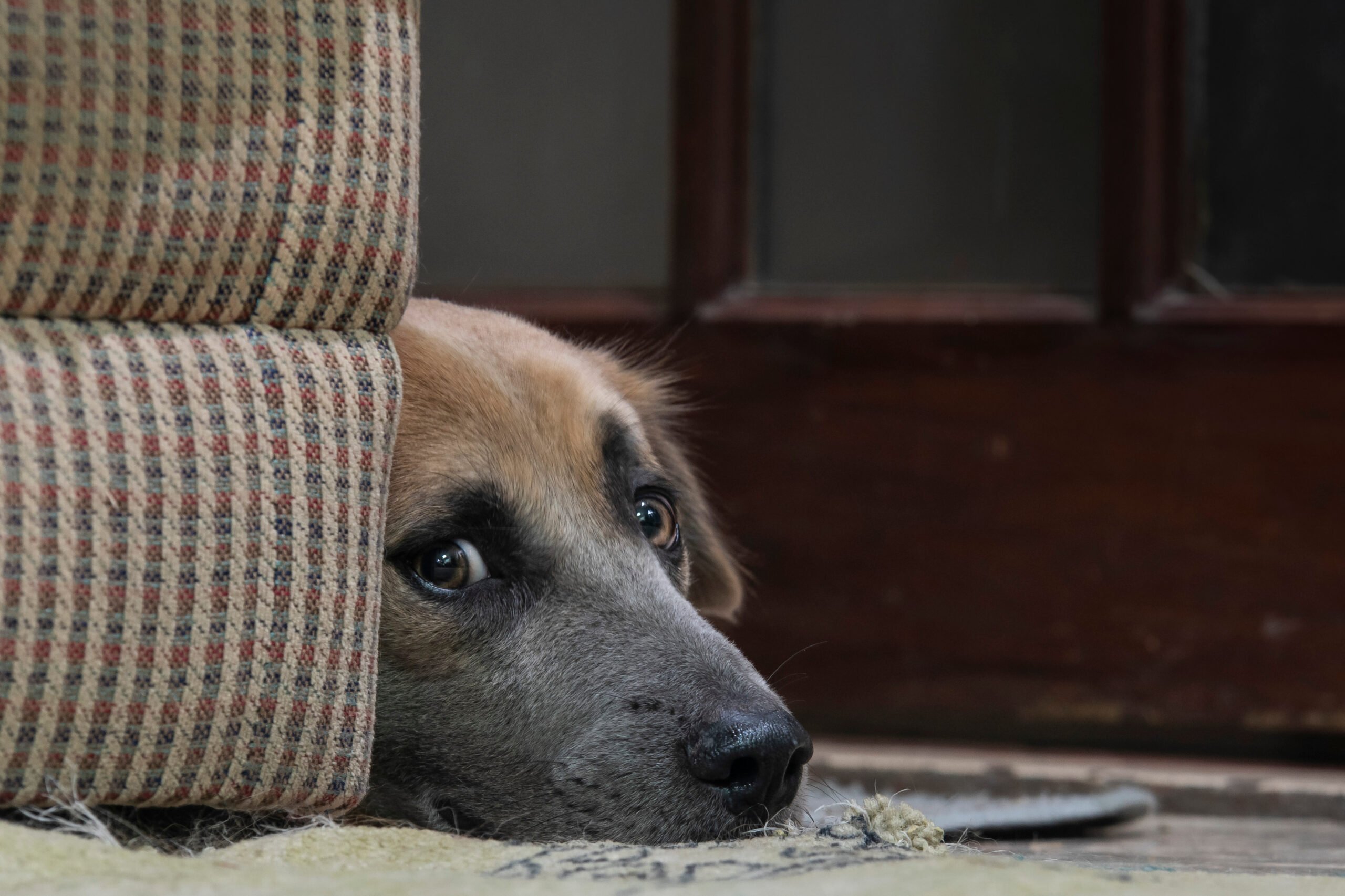 The One Thing That Calmed My Anxious Dog When Everything Else Failed
My dog Shyla is 7 years old and she is so energetic; I can barely keep up with her. She yelps with excitement when we take her for walks and she really enjoys playing with the kids. Shyla is an overall healthy dog with no known issues.
My poor furbaby has recently (within the past year or so) gotten very sensitive to Thunder and of course fireworks. This is very unfortunate as we are in the season of storms. Most of these storms include thunder. When she hears thunder she barks and wimpers as she runs under the bed or into a corner beside the couch. Whenever she hears fireworks, her reaction is the same. She barks and wimpers while running for cover.
This year "I thought" I was planning ahead by taking her to our vet to get drugs for her. The vet prescribed her Trazadone and Alprazolam which I was told are common anxiety drugs for pets. Well, that did not turn out very well, she did not respond in the manner I thought. We went to a firework show in the park and she completely lost her mind. She started barking really loud and running around. We had to chase her down and put her in our vehicle just to calm her. Needless to say, we packed up our stuff and went to the car to head home.
Shyla is just like one of my human babies so when we go out and take her with us, I always pack her a bag with things that I think we may wound up needing. It just so happens that I ordered CBD oil and it had arrived the day before. When I was packing her bag, I felt the urge to pack this and I kept it in the back of my head because of all the said benefits. I had no idea I would be needing to use it so soon.
Even while sitting in the car, Shyla appeared to be still very frightened. Finally, a light bulb went off in my head. I remembered that I had packed the Cannanine CBD oil. I immediately gave her two doses of the CBD oil; within 20 minutes she literally just layed down without a worry in the world. I could hardly believe my eyes.
That is not all, Shyla has another issue, tremors. I give her the CBD oil from Cannanine for the tremors as well and it calms her in less than 15 minutes. The tremors quickly subside. Upon the recent visit to the vet (after the 4th of July) I took the bottle of CBD with me; he was very impressed and assured me that using the CBD was a good choice.
I am so thrilled to have found Cannanine CBD oil. It has not only changed Shyla's life but has changed my life as well because when Shyla's happy, I'm happy. Her suffering is now over and I feel so relieved that I have a natural solution to turn to that works so well.
Anyone who has a dog suffering from anxiety needs to purchase Cannanine CBD oil right away. I can not brag on this product enough. You can tell so much love, thought, and care went into making this wonderful CBD oil. I feel so indebted to this company for making my helping to ease my furbabies anxiety and tremors.
Thanks for letting me share Shyla's story. – Roberta 
Note from Editor: A Huge thank you to Roberta for sharing her story about Shyla. If you'd like to learn more about the Cannanine 500mg Oil please check it out here.