Buying CBD oil for your dog can be confusing. CBD oil offers dogs several benefits. But with all the different products out there claiming to be the best, it can be hard to be confident in your decision. But if there's one thing a dog owner should consider above all else when buying CBD oil, it should be the Certificate of Authenticity.
The Certificate Of Authenticity is looks simple. But it is loaded with need-to-know information that directly affects you and your pet. From it you can make the best, most informed decision possible when buying CBD oil for your dog.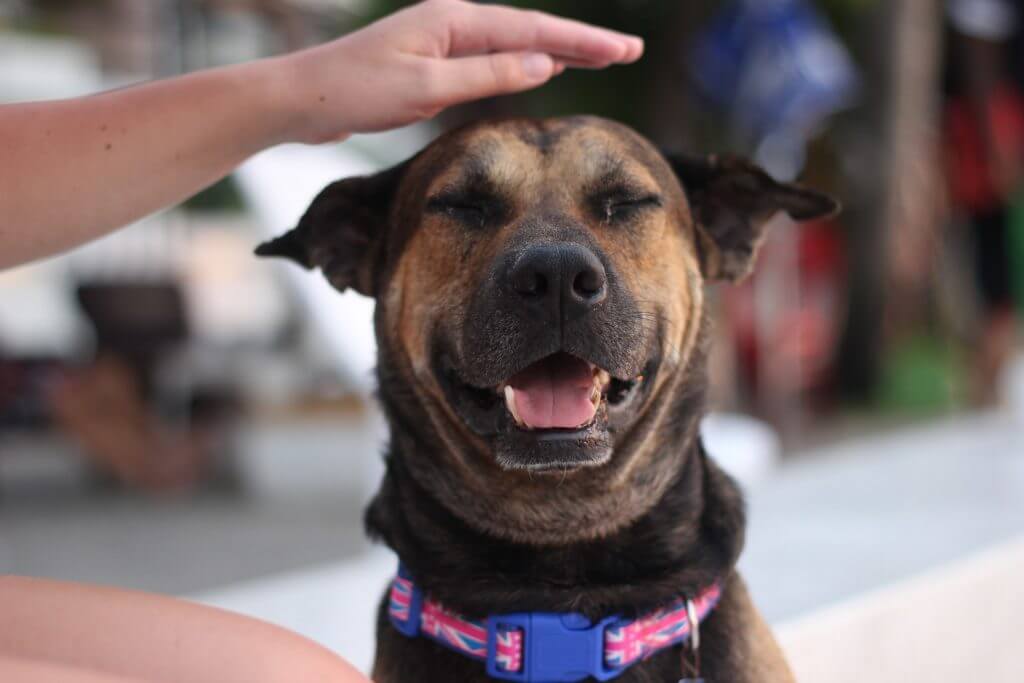 There are three things that you should look for on a Certificate of Authenticity:
Potency
Knowing the potency of the CBD oil you're considering will help you determine how much a dose will be for your dog. Giving your dog too much can be harmful, and too little may be ineffective. When buying CBD oil, keep in mind the size of your dog.
For example, the certificate below shows that Cannanine™ Organic Hemp Oil contains 10.40mg per mL of hemp oil. (Check out our CBD Dosing Guide For Dogs here.)
Purity
Purity will show whether there are any other chemicals or ingredients present in your dog's CBD oil. This is important, as some CBD oils will contain traces of other chemicals found in hemp, like THC. THC is what is responsible for causing people to feel "high" and can be dangerous for pets.
Third-Party Testing
A third-party testing agency is an unbiased testing agency. They're more likely to have stricter standards than an in-house testing agency, and have nothing to gain by fudging numbers. A company willing to put their product into the hands of a third-party testing agency is a company that trusts it's product.
Where Do I Find The Certificate Of Authenticity?
Companies aren't required to show their Certificate Of Authenticity. Many people are just taking a leap of faith when buying CBD oil. But if a CBD oil product is good, and the people making it really believe in their product, why not share the certificate?
Dr. Stephanie McGrath, who is studying the effectiveness of CBD oil in dogs at the University of Colorado, recommends being informed. She suggests getting a Certificate of Analysis from the company you are buying CBD oil from so that you know exactly what is going in your dog's body. But we're proud to offer quality and purity in Cannanine™ Organic Hemp Oil, and we care about the pets who use it. So we display our Certificate of Authenticity right on the page where you can buy it.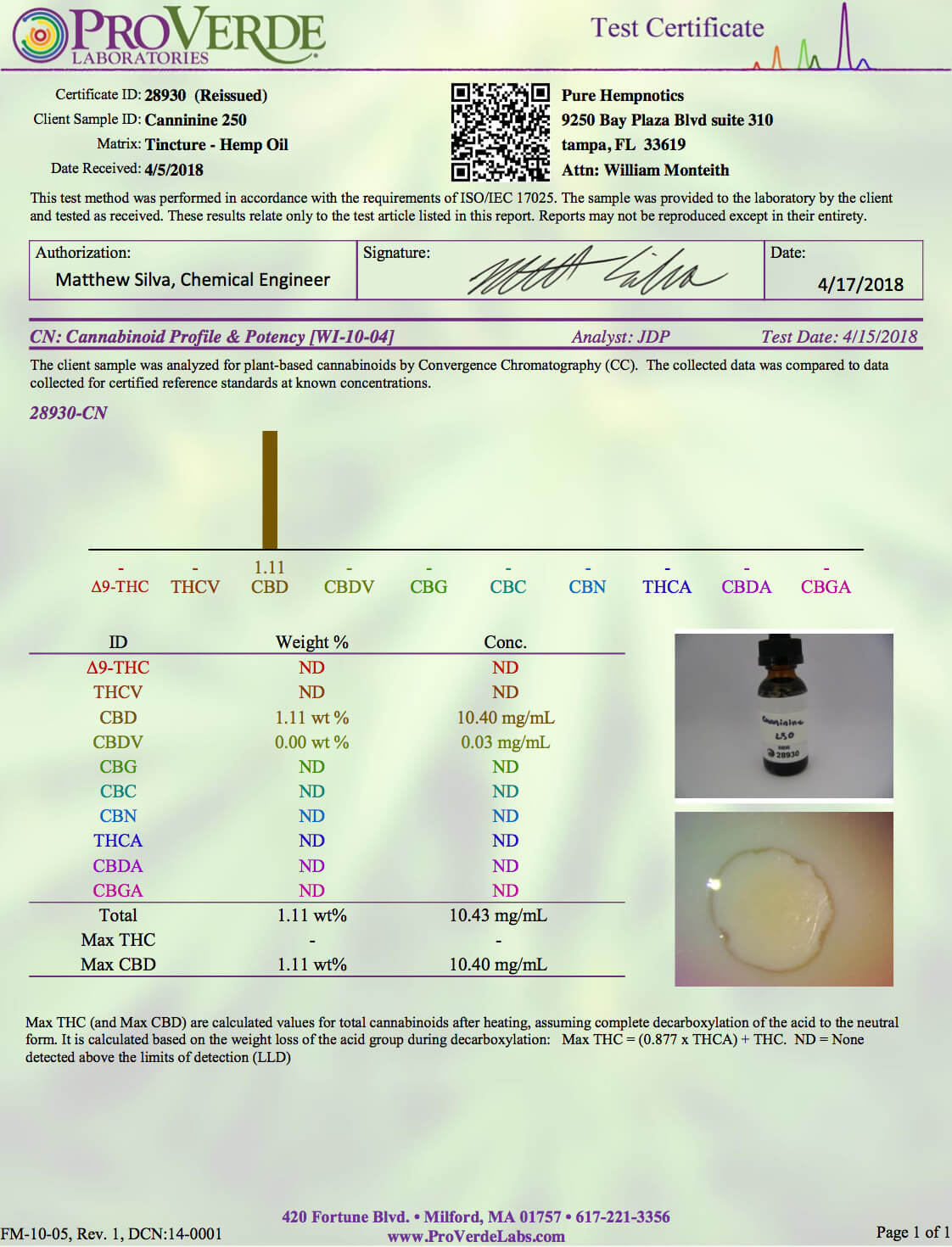 Our certificate shows that Cannanine™ Organic Hemp Oil was tested by a third-party company unaffiliated with Cannanine™ or iHeartDogs. It tested as pure CBD –without any traces of THC, so your dog will never feel "high" when you give him Cannanine™. It's made in the USA from hemp grown in Colorado, and can help your dog be a happier, healthier pet.
We trust Cannanine™ Organic Hemp Oil with our pets, and truly believe that it's the best choice when buying CBD oil. Ready to try Cannanine™ for your dog? Get started by clicking here.
These statements have not been evaluated by the Food and Drug Administration. This product is not intended to diagnose, treat, cure, or prevent any disease. The information on this website is not intended to replace a one-on-one relationship with a qualified healthcare professional.