3 Things I Learned From Martha Stewart About Pet CBD
In the past, Martha Stewart may have been the one who was responsible for teaching you a thing or two about decorating, gardening, or hosting an outstanding dinner party.
Now her affinity for everyday living includes a wealth of knowledge about CBD. Having a passion for pets and their wellness, it makes sense that she'd be able to teach us a thing or two about pet CBD.
View this post on Instagram
Martha recently sat down with Pet Age for an interview and divulged the details about her decision to enter the CBD market. Interestingly, it was her affiliation with Snoop Dogg that initially inspired her to ask questions and find out the benefits of CBD for both humans and animals.
In the interview, she shared the three most important facts pet parents need to understand about CBD.
1. Not All Pet CBD Is Created Equal
It's important to know that not all CBD is the same in quality. The CBD you can buy at a gas station isn't comparable to the high-end, premium hemp extracts that were produced on family farms and have gone through rigorous third-party testing.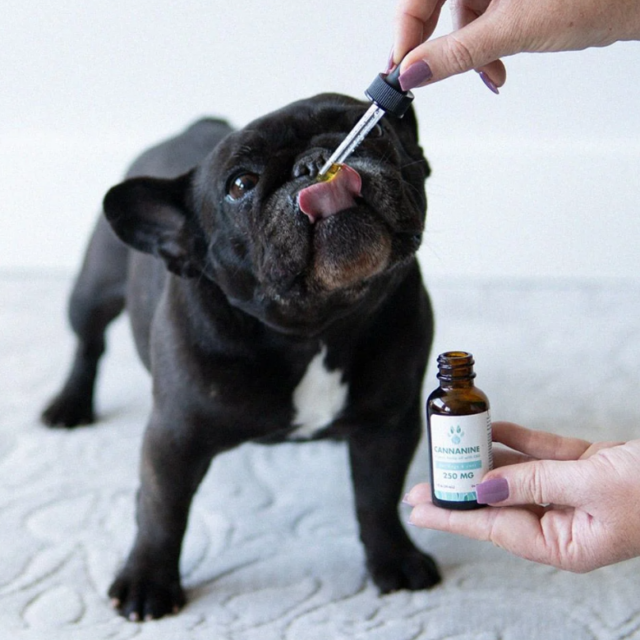 In her interview, Martha is keen to point out that research and testing are two of the key tenets in knowing the safety and quality of a CBD product.
This is why Cannanine is so adamant about our commitment to third-party testing and sourcing from small, family farms in Colorado when it comes to our own line of CBD products. In fact, Cannanine won the coveted 'Purity Award' three years in a row. And this year they won "Best Dog CBD of 2022".
Studies are showing that CBD can do wonders for mobility and anxiety relief. Still, if the brand you're buying isn't utilizing quality hemp or testing its products for purity, pesticides, microbes, and heavy metals, it may not be the safest or most effective option for your beloved best friend.
2. Pet CBD Can Be Beneficial For Multiple Ailments
As the current mom of three cats, four dogs, and quite a few farmyard animals, Martha is deeply invested in how to maintain their overall wellness. In the interview, she talks about how CBD can be used to help maintain an animal's mobility and joint health, help them cope with everyday stress, and how the auto-immune and anti-inflammatory capabilities of CBD exceed almost everything else.
View this post on Instagram
"Many veterinarians are not prescribing CBD yet. But they better start doing their research," Martha says. "A friend of mine, who is a biochemist, has just finished a huge study on CBD. He called me so excited two weeks ago to tell me that the auto-immune and anti-inflammatory capabilities of CBD far, far exceeded almost everything else. Boy is that good news! It's a breakthrough kind of research, so people who poo-pooed CBD saying, 'oh it doesn't do anything,' are now finding that it actually does do something."
That's an incredible amount of benefits from something that many people once claimed did not affect animals or people!
3. Pet CBD Can Be Administered In Multiple Forms
Martha has had a life-long love of animals that she says stems all the way back to her roots. She's Polish and claims that loving and caring for animals is in her blood. In fact, she has a wide range of animals at her home, including dogs, cats, canaries, horses, donkeys, chickens, geese, pigeons, and peafowl. She prioritizes their emotional and physical well-being as much as she does her own.
She understands that pets are like people in the sense that some forms of CBD will be better suited or preferred over others. Much like the CBD formulated for human use, pet CBD comes in multiple forms and dosages, including tinctures, chews, treats, and gummies.
CBD can even be infused into topical creams for dogs that suffer from inflammatory skin problems such as itchiness and hotspots.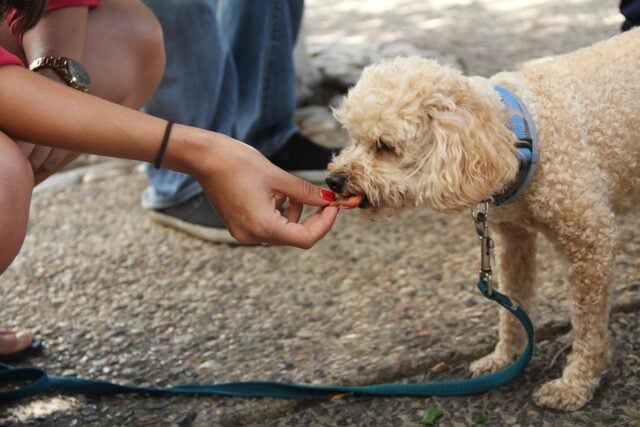 Cannanine Checks All Martha's Boxes And More
Cannanine™ CBD Oil From Hemp is made especially for dogs. It's one of the few products on the market that contains absolutely no THC. It is also tested to ensure every product is free of heavy metals, bacteria, and other toxins. Cannanine is meant for dogs, but it's made with human-grade ingredients guaranteed to be safe for your pup.
When you choose Cannanine CBD products, you not only get the top-quality, laboratory-tested ingredients your furry friend deserves, but you also gain access to our knowledgable health support specialists. They will gladly answer any of your questions or walk you through selecting the best option for your canine companion.
A regular dose of high-quality CBD could keep your painful pup playing or help your anxious dog enjoy a good night's sleep. Plus, in addition to helping your own dog's health, every purchase provides healthy meals to dogs in shelters awaiting their forever homes.
Learn more about how Cannanine CBD can help your dog thrive, or start shopping now!
These statements have not been evaluated by the Food and Drug Administration. This product is not intended to diagnose, treat, cure, or prevent any disease. The information on this website is not intended to replace a one-on-one relationship with a qualified healthcare professional.