Some dog breeds are at a much higher risk for painful joint conditions like arthritis, hip dysplasia, and elbow dysplasia. They may even begin to feel the symptoms as early as a year old, around the time they reach full skeletal growth.
For these pups, starting an early CBD regimen can help them enjoy more active, pain-free days.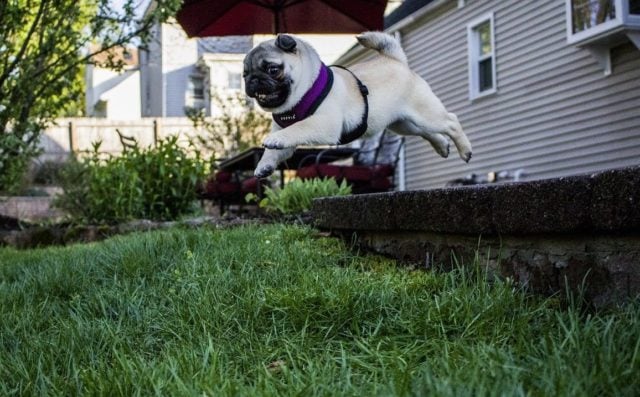 If Your Breed Is Listed Below, Consider Starting CBD At 12 Months Old:
American Staffordshire Terriers

Bloodhounds

Basset Hounds

Bernese Mountain Dogs

Catahoula Hounds

Chow Chows

Chesapeake Bay Retrievers

Dachshunds

French Bulldogs

German Shepherds

Great Danes

Golden Retrievers

Labrador Retrievers

Neopolitan Mastiffs

Norwegian Elkhounds

Newfoundlands

Otterhounds

Old English Sheepdogs

Pit Bulls

Pugs

Rottweilers

Saint Bernards

Shih Tzus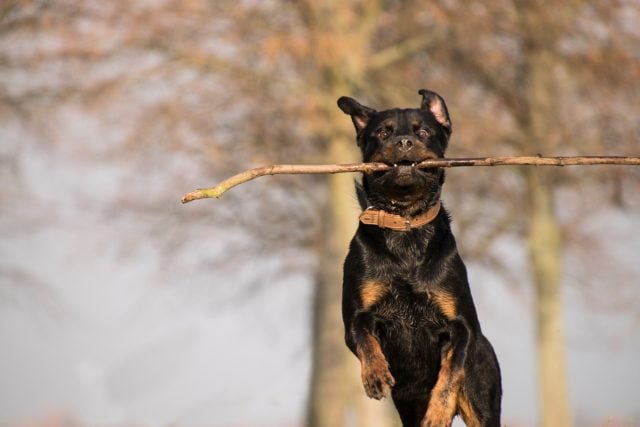 What Are The Benefits Of Starting An Early CBD Regimen?
CBD Has A Two-Fold Approach To Pain Management
Some treatments only mask the symptoms of pain without doing anything to treat it. CBD reduces inflammation while also interacting with receptors in the brain to influence the way your dog processes pain signals.
CBD pain studies have proven so successful, some researchers consider it a whole new class of pain reliever. Others have hailed it one of the most powerful anti-inflammatories found in nature.
CBD Can Help Your Dog Before S/he Ever Shows Signs Of Pain
Dogs are very stoic animals. It is instinctive for them to hide their pain in order to avoid predators and maintain their status within the pack. In addition, some dogs born with chronic conditions never know life without painful joints and therefore do not show obvious signs.
For these reasons, many dog parents do not notice their pup is hurting until the inflammation in their joints advances. Early treatment with CBD can help halt inflammation in its tracks so your dog can focus on play rather than pain!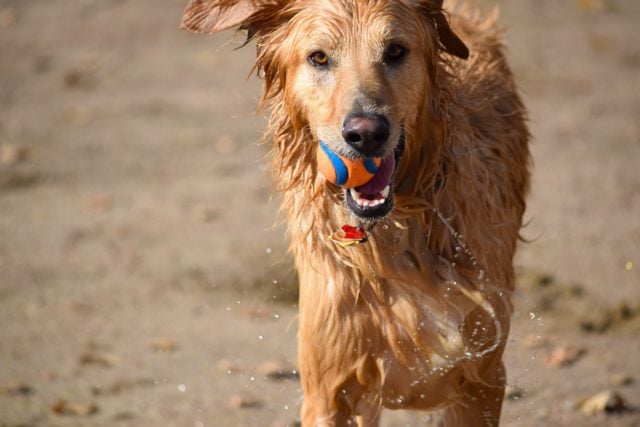 CBD From Hemp Is Extremely Safe
Hemp is NOT the same as marijuana, and is quite safe for full-grown dogs of any age. Most CBD oil products for pets are derived from hemp because it is naturally low in THC, the compound that makes marijuana users high.
Responsible companies selling CBD oils for dogs and cats make sure that every bit of THC is removed from their products to ensure safety. (CBD oil with up to 0.3% THC is legal, but even trace amounts can affect pets.)
CBD oil from hemp is also safer than prescription pain medications which often carry dangerous side effects.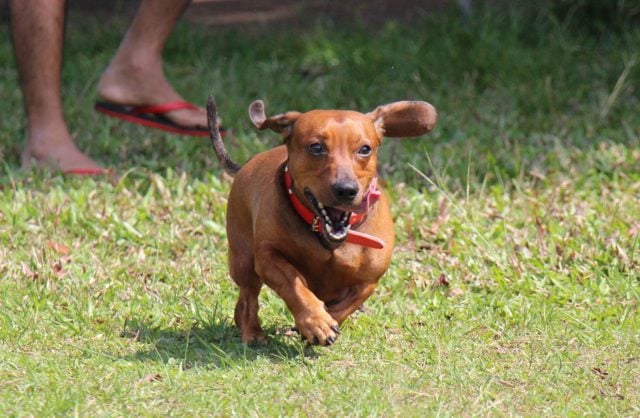 How To Choose The Best & Safest CBD Oil For Your Dog
Choose A Product Made In The USA
CBD products grown and manufactured in the USA are held to higher standards so you can be sure your dog is getting the safest, best-quality oil.
Look For A CBD Oil Made With Human-Grade, Organically-Grown Hemp
There are a lot of different strains of hemp out there with a wide range of quality and potency. If organic Colorado hemp is good enough for humans it should be the only hemp good enough for your dog!
Make Sure A Third-Party Laboratory Tests The Company's Products
Testing by an unbiased third-party organization reveals each product's exact make up and prevent toxins from creeping into your dog's body.
View The Current Certificate Of Analysis
Each batch of CBD oil should have a current Certificate of Analysis (COA) showing the results of its third-party testing. A company willing to display the results of independent testing is a company that trusts its product!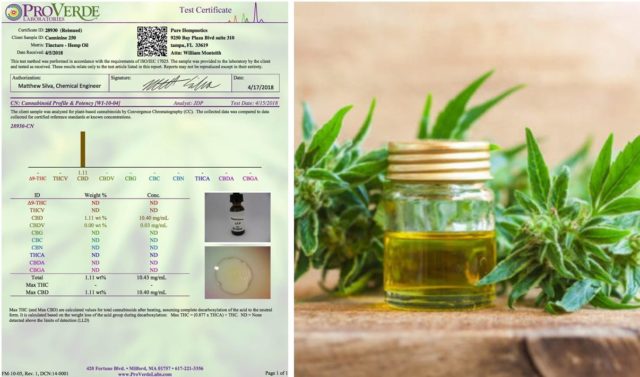 Cannanine™ Organic Full-Spectrum CBD Oil From Hemp checks all these boxes and more. Made from chemical and pesticide-free organic Colorado hemp, every batch of Cannanine undergoes extensive testing to ensure there is no trace of THC, heavy metals, harmful bacteria, yeast, mold, or other toxins.
View the current COAs for all Cannanine products here.
Best of all, every bottle of Cannanine provides 7 healthy meals to dogs awaiting forever homes in American shelters!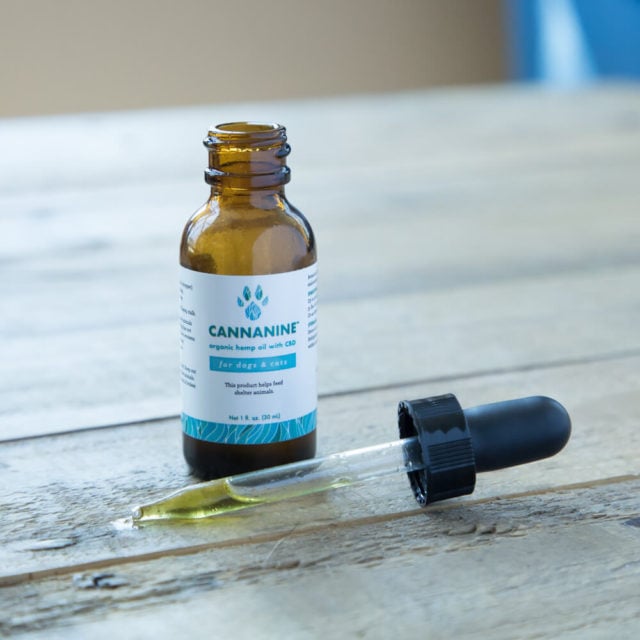 These statements have not been evaluated by the Food and Drug Administration. This product is not intended to diagnose, treat, cure, or prevent any disease. The information on this website is not intended to replace a one-on-one relationship with a qualified health care professional.