As our dogs age they undergo many changes. Some are obvious, like graying fur. Others happen internally, such as slower metabolism and decreased immune function. In addition to cozy bedding and extra potty breaks, your senior dog may benefit from the following vet-recommended supplements.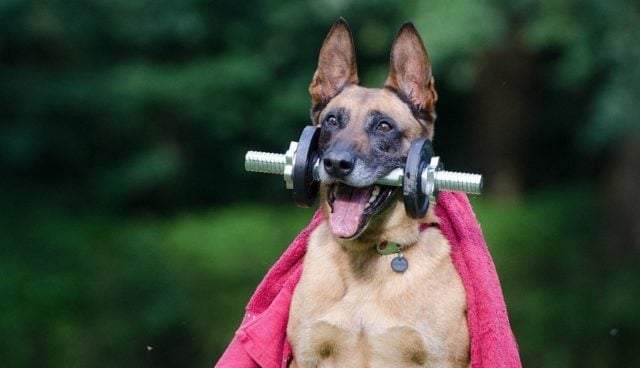 1. Omega Fatty Acids 
Omega fatty acids are essential for skin health, immunity, and brain function. They also have powerful anti-inflammatory properties which are especially beneficial for senior dogs with arthritis.
These vet-recommended supplements typically come from fish oil which is naturally rich in DHA, EPA and GLA. However, the taste can be off-putting to some dogs. Instead of dealing with messy, stinky oils, give your dog the Omega fatty acids she needs in a delicious treat!
Omega 3-6-9 Select Soft Chews from Project Paws are made with krill oil instead of salmon oil. Krill oil is not only more pure, it is also more bioavailable and sustainable.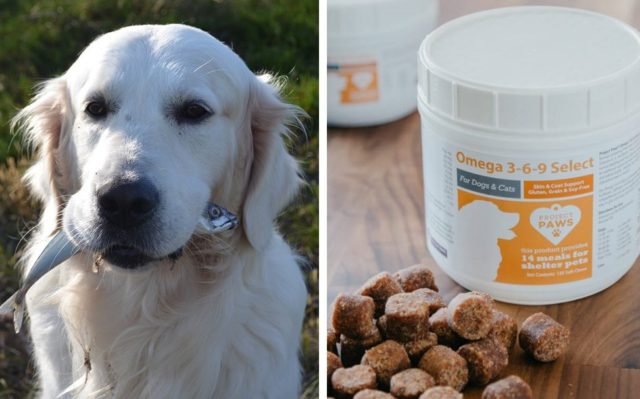 2. Glucosamine HCl & Chondroitin Sulfate
Cartilage and joint fluid break down with age, resulting in painful arthritis for 65% of senior dogs. As a result, Glucosamine and chondroitin are among the most common vet recommended supplements.
The anti-inflammatory properties in glucosamine help rebuild cartilage, while the water-retaining properties of chondroitin aid in joint lubrication.
Advanced Hip & Joint Soft Chews from Project Paws include both of these anti-inflammatory compounds as well as MSM and Organic Turmeric. MSM helps improve joint flexibility and reduce pain and inflammation, while Turmeric acts as a powerful antioxidant.
3. Probiotics
Did you know that your dog's digestive system is home to up to 80% of her immune defenses? When the healthy bacteria levels drop too low, the bad bacteria take over, wreaking havoc on the digestive system.
Probiotics re-balance flora levels, helping to boost the immune system, and protect your aging pup from infections and auto-immune diseases. Vets often recommend these supplements for senior dogs on long-term medications, and those dealing with stressful situations such as moving to a new home or recovering from an injury.
Pronine™ Flora contains probiotics, prebiotics, digestive enzymes, and digestive herbs. Not only is it the most complete digestive supplement available, it has a delicious chicken liver flavor dogs love!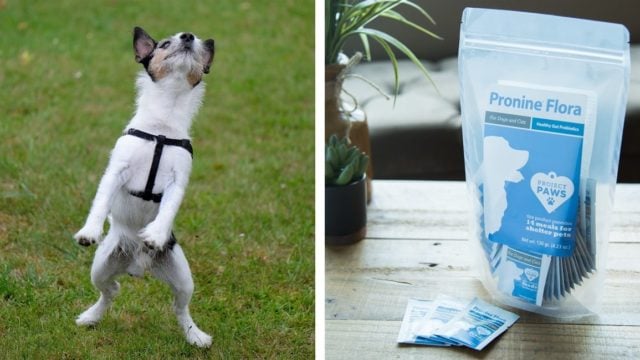 4. CBD Oil
Some veterinarians are hesitant to discuss CBD oil. However, those who swear by it are quick to point out its many benefits including:
CBD naturally reduces inflammation, helping to ease the pain of arthritis. It also helps expedite healing after injuries or surgery.
Many elderly dogs experience cognitive symptoms similar to Alzheimer's. CBD supports normal cellular function and promotes healthy brain aging.
CBD helps to balance emotions by targeting the body's endocannabinoid system. It promotes a feeling of calm and is great for senior dogs with separation anxiety, phobias, or general anxiety.
Proper nutrition is especially important for senior dogs. Whether recovering from surgery or battling a serious illness, they need their strength in order to heal. CBD stimulates the appetite by triggering the body's hunger response. It also neutralizes feelings of vertigo and nausea.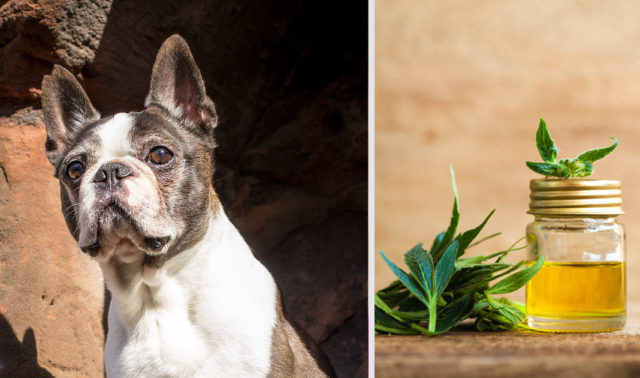 Those with safety concerns can take comfort in knowing that more veterinarians are recommending CBD for their patients every day. In an article for Veterinary Practice News, Dr. Patty Khuly, VMD, MBA writes:
"CBD oil is considered safe and effective by a growing number of veterinary practitioners who aren't your typical devotees of alternative medicine. I fall squarely into that camp. Count me among the converted."
Most of the patients I've medicated with CBD oil have thrived," Dr. Khuly adds. "After recommending it to hundreds of patients (I carry it in-house now), I've not yet observed an adverse reaction."
Vets recommend choosing a CBD oil that is 100% free of THC, the compound that gives marijuana its intoxicating properties. While many CBD products contain as much as 0.3% THC, Cannanine Organic Full Spectrum CBD Oil From Hemp is always THC-free.
Not only does Cannanine remove every trace of this potentially harmful compound, they also have every batch tested by a third-party lab. Their tests reveal the exact make-up of every batch to ensure safety and purity.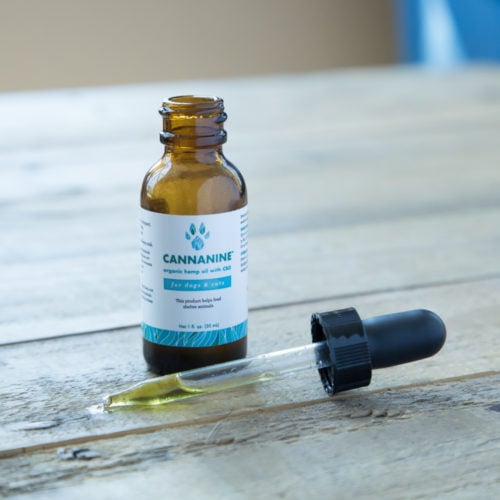 If your dog is heading into her senior years or experiencing any common aging changes, talk to your vet about how supplements can help!
These statements have not been evaluated by the Food and Drug Administration. This product is not intended to diagnose, treat, cure, or prevent any disease. The information on this website is not intended to replace a one-on-one relationship with a qualified healthcare professional.